How to Install Unsigned Drivers in Windows 8 or 8.1
In Windows 8 or 8.1 computer, you are unable to install unsigned drivers because the system enables driver signature enforcement by default. More specifically speaking, when you install an unsigned driver on the computer, you will meet the following problem.
"Windows found driver software for your device but encountered an error while attempting to install it. The hash for the file is not present in the specified catalog file. The file is likely corrupt or the victim of tampering."
What's more, the picture below is for your better reference.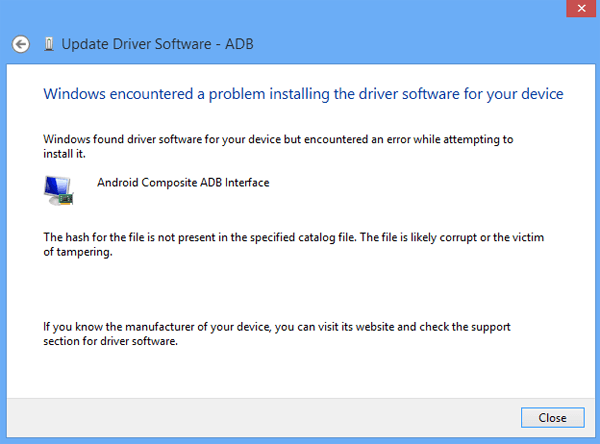 Therefore, to successfully install unsigned driver, this article will take installing an unsigned driver for HTC phone as an example and illustrate the whole steps as follows.
Steps to install unsigned driver in Windows 8/8.1 computer:

Step 1: Download Google USB Driver and extract it.
You can download the Google USB Driver zip file from the website of http://developer.android.com/sdk/win-usb.html#top.
Step 2: Connect a HTC phone with the computer by USB cable.
Step 3: Open Computer Management.
Click the Fire Explorer on the lower left corner of the desktop, right-click Computer in Desktop and select Manage, as shown in the following screen shot.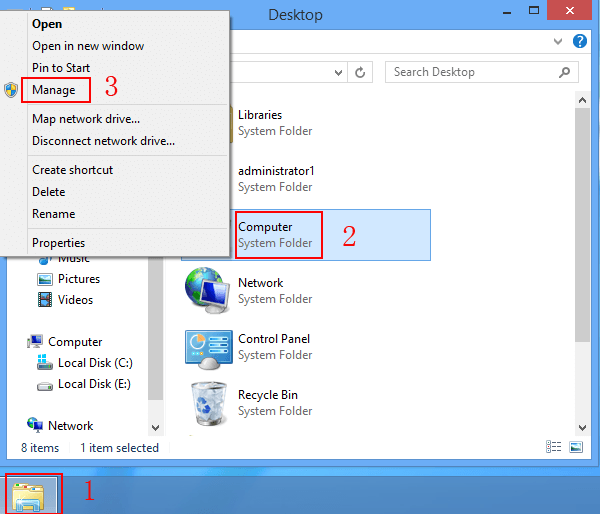 Step 4: Open the properties of the phone device.
In the Computer Management window, choose Device Manager on the left menu, right-click the ADB in Other devices and select Properties.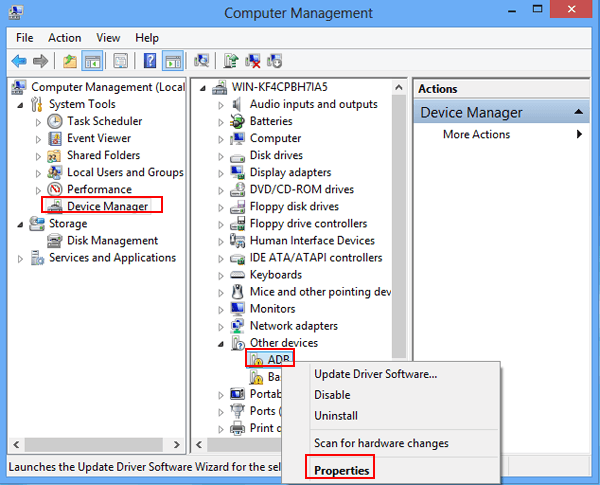 Step 5: Update Driver.
When the ADB Properties window appears, tap Update Driver.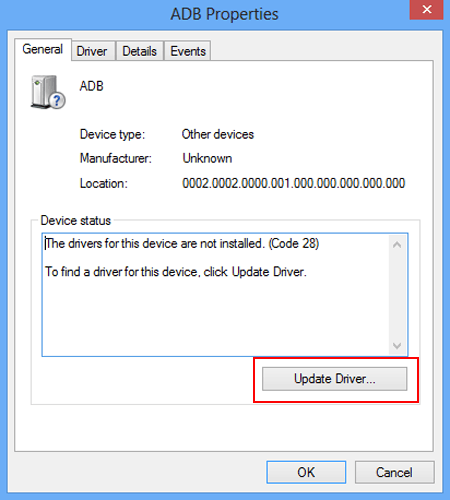 Step 6: Make preparation for browsing the driver software in the computer.
In the following window, choose Browse my computer for driver software.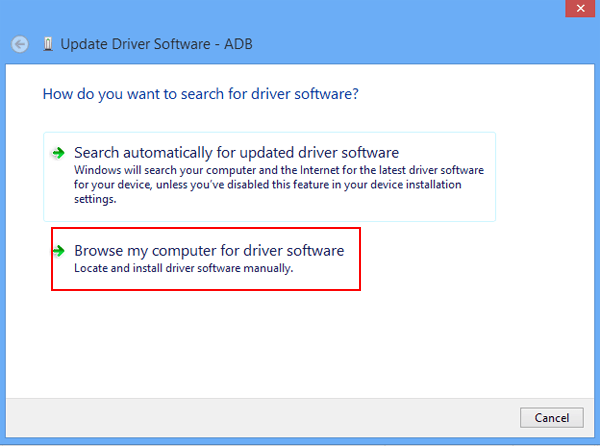 Step 7: Start to browse for the driver.
Click Browse button in the next interface.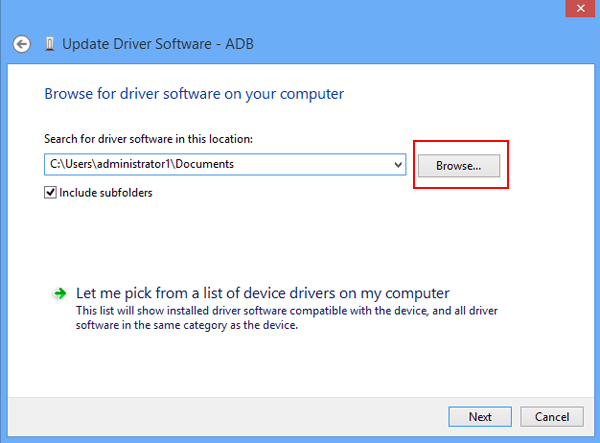 Step 8: Choose the Google USB Driver folder.
Select the usb_driver folder extracted from the Google USB Driver zip file and tap OK.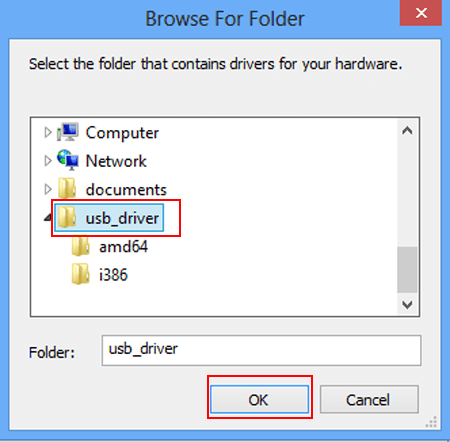 Step 9: Begin to install the driver.
After choosing the USB driver folder, click Next to install the driver on the computer.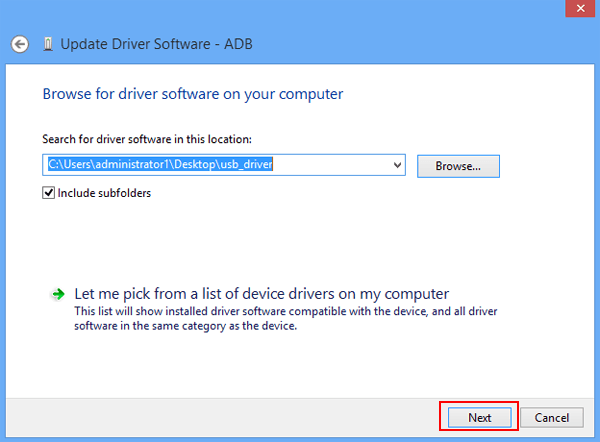 Tips: It is after this step that you encounter the problem mentioned at the beginning of this article. To settle it, you should disable driver signature enforcement on your computer first.
Step 10: Install the driver.
As the Windows Security interface shows up, select Install this driver software anyway.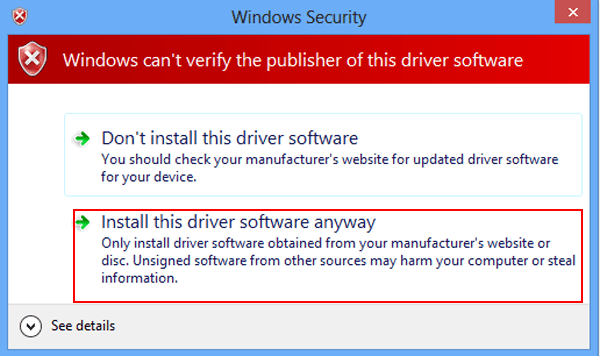 Note: If you go to disable driver signature enforcement, you must repeat the previous 9 steps before you come to this step.
Step 11: Complete the driver installation process.
Click Close when Windows has finished installing the driver for the device.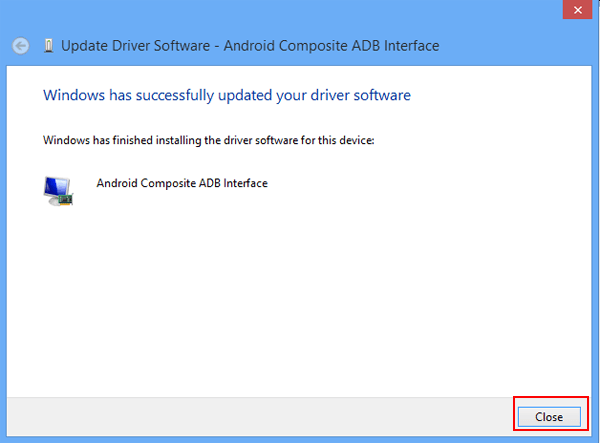 As you can see from the following picture, the driver for the HTC phone has been successfully installed on the Windows 8/8.1 computer.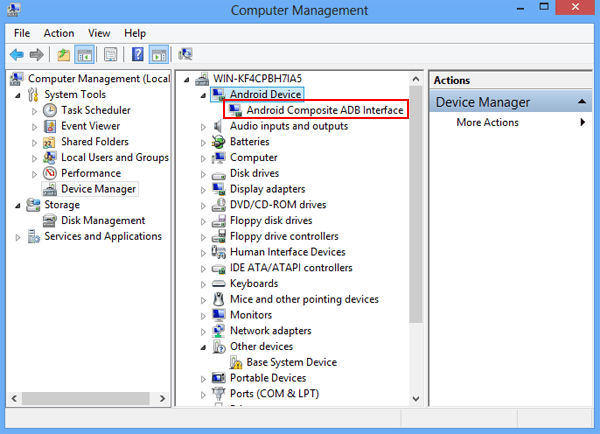 So don't feel disappointed if something wrong happens when you install an unsigned driver on your Windows 8/8.1 PC. You can try the method introduced in this text and see whether it can help you settle the problem effectively.

Related Articles: