Set up Filter Keys in Windows 8/8.1
Do you want to make your PC ignore brief or repeated keystrokes which may be caused by the trembling of fingers? Or would you like to adjust the keyboard repeat rates in your computer? Taking either of these two ideas in to consideration, you should learn about how to set up Filter Keys. For your better understanding, this text will illustrate how to do that in Windows 8 computer.

Steps to set up Filter Keys in Windows 8:

Step 1: Open the window of Set up Filter Keys.
Use Windows Logo Key+F to open the Search panel, choose Settings and input filter keys in the empty box. Then choose Ignore repeated keystrokes using FilterKeys in the results.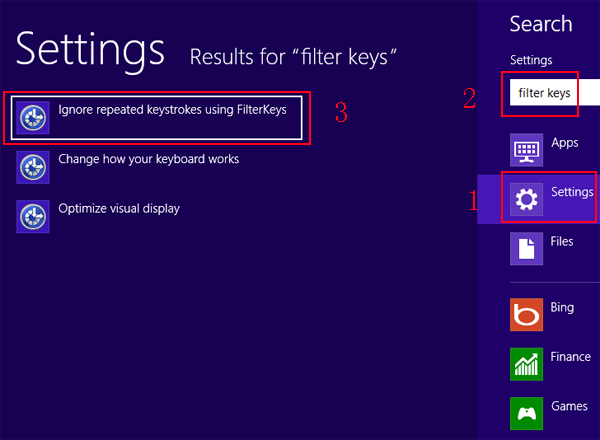 Step 2: Turn on Filter Keys.
Check the box before Turn on Filter Keys.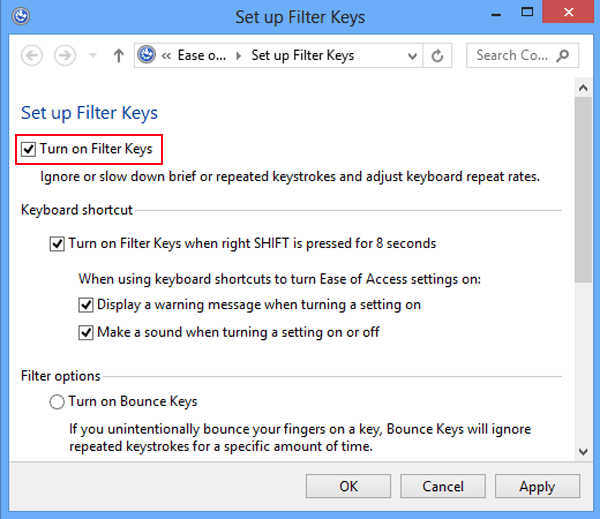 Step 3: Make related changes to the settings of Keyboard shortcut, Filter options and Other settings on the basis of concrete needs.
Tips: Some settings are illustrated as follows.
1. If you want to turn on Repeat Keys and Slow Keys (selected by default), you can click Set up Repeat Keys and Slow Keys to make more operations.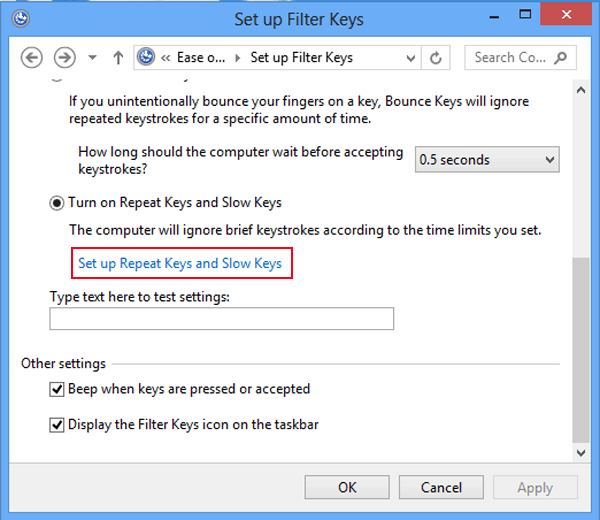 In more detail, you can set time limit to avoid accidental keystrokes, ignore all repeated keystrokes, or slow down keyboard repeat rates by setting the time interval before the computer system accepts the repeated keystrokes.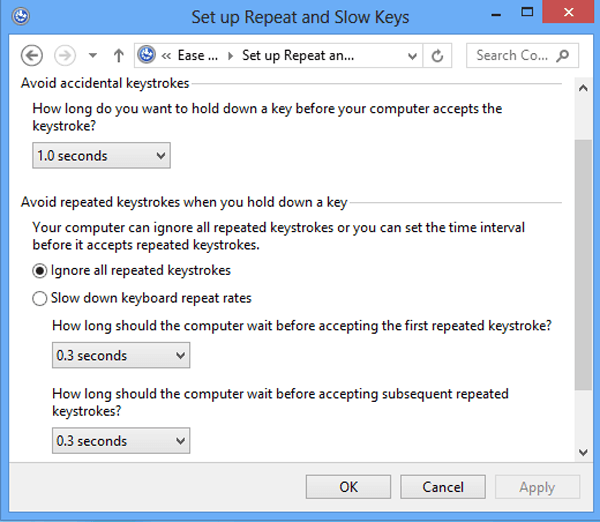 2. Suppose you mainly want to ignore repeated keystrokes made by trembling or unintentional bouncing of fingers, you can choose Turn on Bounce Keys and select a time to let the computer wait before accepting keystrokes.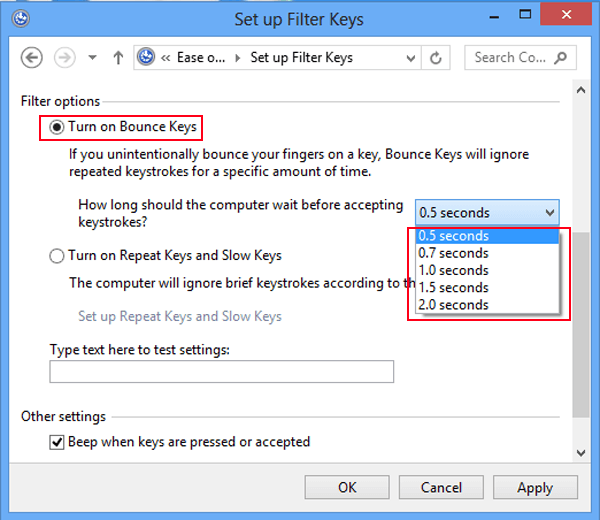 Step 4: Bring the settings into effect.
Click OK to finish this step. BTW, before confirmation, you can type text in the empty box to test the settings in advance.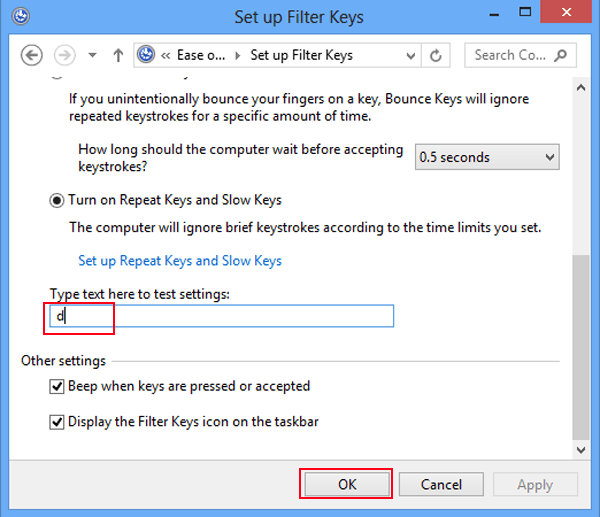 Related Articles: