Why Failed to Encrypt or Decrypt Access 2007-2016 Database
When I open my Access 2016 database and want to encrypt it, it is failed to set a password to protect the database. Why become like this? I have successfully encrypted other Office files with the same way.
While I am typing password to decrypt Access 2016 database after opening it with password, it prompts me I cannot unset access database password. But I have decrypted other Office document like this. Is there any wrong?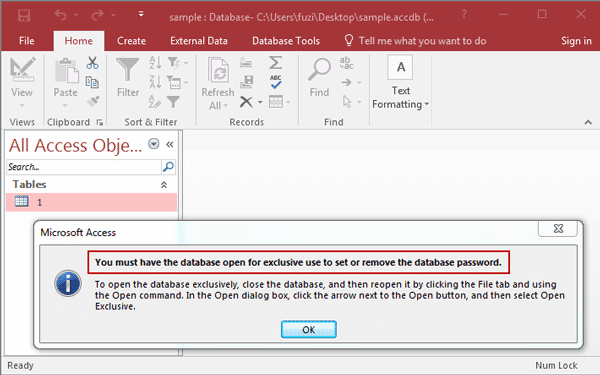 If you failed to encrypt or decrypt Access 2007-2016 database like above situations, it is probably because the way to open database is wrong. Generally, when we want to open some documents, we just need to double click it and it will be open with the default open program. But this method doesn't apply to access database when you want to encrypt or decrypt it.
So in case you are eager to decrypt or encrypt Access database, you should do like following introductions.
Step 1: Run the program Access 2016 you want to open access database.
Step 2: Click File > Open, tap Browse button to search access database you want to open and hit it.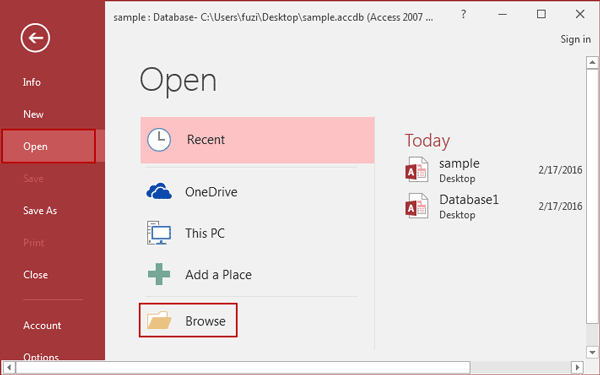 Step 3: At the bottom side of Open window, there is an option Open that you can set the way to open the database. Click the arrow next to Open option and select Open Exclusive.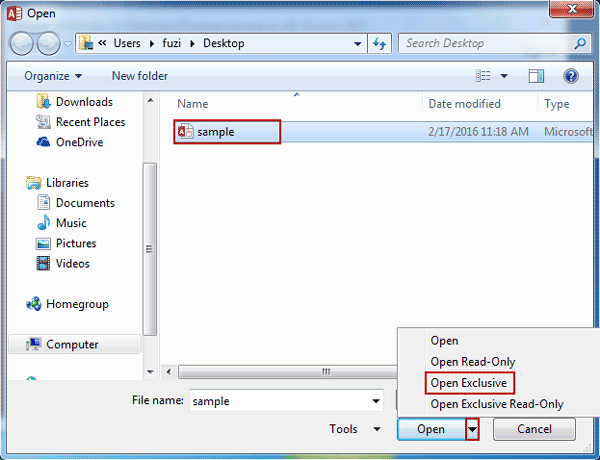 Access 2016 database will be open in Access 2016, and you could encrypt or decrypt it normally.
Besides the wrong open way that leads to decrypting Access database failed, password forgot or lost is another common reason when people could not open and decrypt Access database successfully.
Suppose you are in such trouble, don't be anxious. Just get Access Password Genius or Office Password Genius to recover forgotten or lost access database password.
Related Links: