How to Disable Password Login on Windows 10 Wake Up from Sleep
While you wake up Windows 10 from sleep/standby mode, probably a password is required. This would be inevitable if Windows 10 login password has been created, even though you have configured Windows to automatically log in rather than entering a password.
So the best way is to turn off password after sleep in Windows 10 if you don't want to enter password again when waking up Windows 10 from sleep.
Disable password login on wake up Windows 10 from sleep
Here we just list the way that can work for Windows 10 all versions.
1. In Windows 10, click on the Start button and select Settings from Start menu.

2. When Settings window opens, click on Accounts.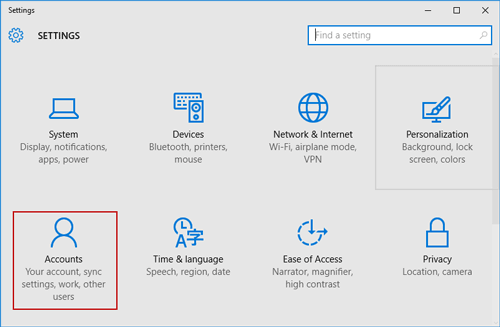 3. Go to Sign in options in Accounts window. Select Never from drop-down box under Require sign-in section.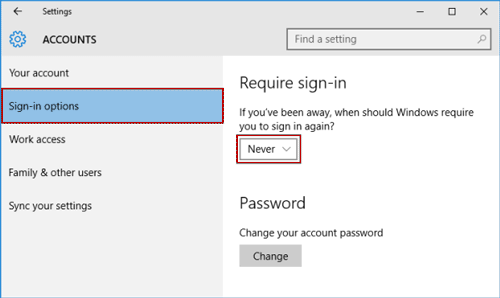 Two options are available under "Require sign-in" section, "Never" and "When PC wakes up from sleep". If you select Never, your PC will not ask you to enter a password when you resume it from sleep. But if you set it to "When PC wakes up from sleep", you would enable password login after sleep in Windows 10.
Note: If you need a quick way to fix the same problem for all Windows 7/8 computer, follow the way 2 in canceling wake up password topic.
Besides above ways, I have another method to share with you to disable password login in Windows 10 after waking up from sleep, especially when you forgot windows 10 password to access computer.
1. Get the disc burned with Windows Password Genius Advanced.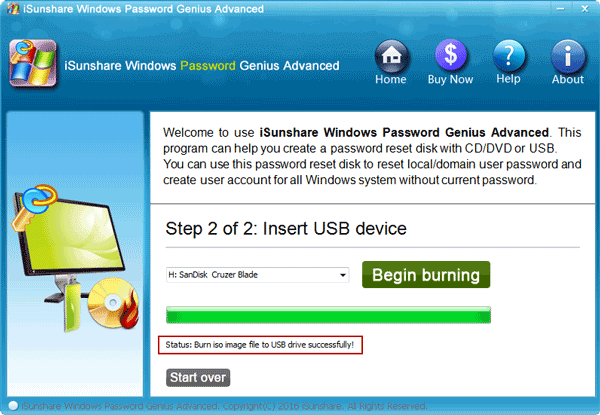 2. Boot your Windows 10 from it and remove login user password.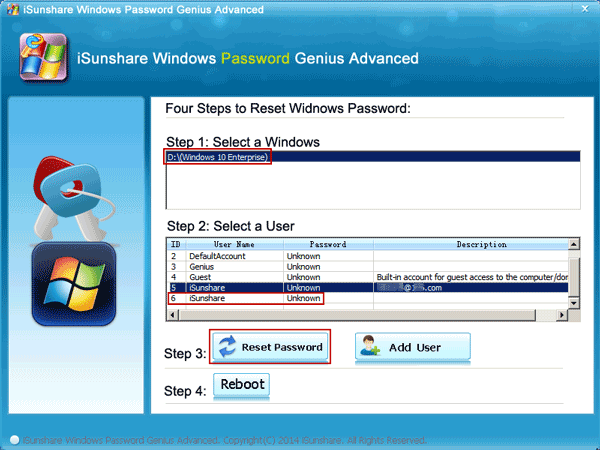 3. Eject disc and reboot windows 10 without login password.
You would find after that, when your Windows 10 computer is sleep or locked, you don't need to enter password to wake up computer.
Related Articles:
2 Ways to Change Windows 10 Email Login Password Windows 10 Login Screen VS Lock Screen