How to Extract Images from Comments in Excel
In Excel, you can insert image into comments box in Excel, but do you know how to extract them easily from comment box when you need these pictures? This post will introduce how to do with an easy way.
Extract and save images from comments into a folder with Save As function
Step 1:  Copy the sheet which contains the comments with images to save as webpage.
Hold on Ctrl key and select sheet tab one by one that contains the images you want to extract from comments in Excel.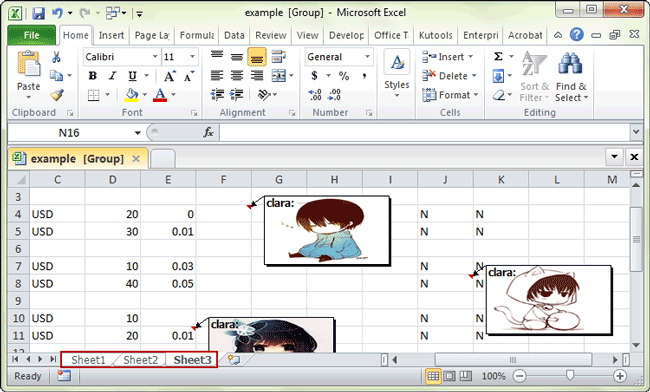 Step 2: Click "File > Save As" to save this new workbook as "Web Page" in specific folder.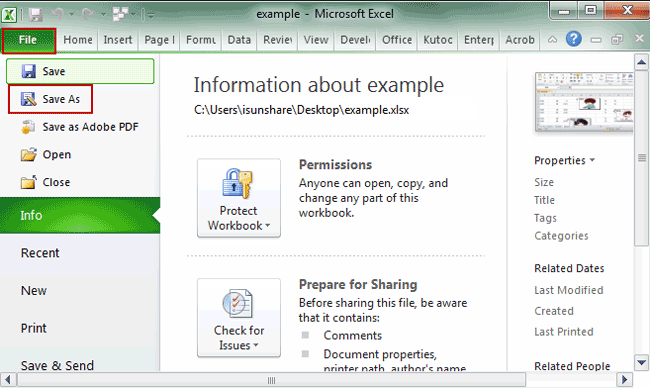 Click File > Save As to save the new workbook. And in Save As dialog, specify a folder and choose Save as type as Web Page. Click Save button at last to save the file.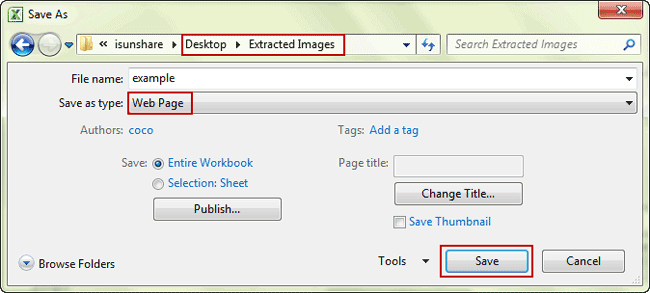 Step 3: Go to specific folder and view extracted images.
Go to specific folder and you can see html document and a folder, where you can see all the images that are included in comments.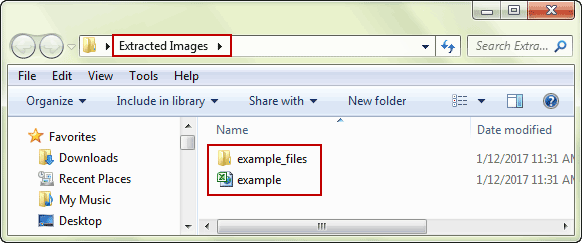 This is an easy way when you have not so sheets that contain comments with images you want to extract. But if there are lots of worksheets but not all the sheets in the workbook that includes comment images, this way would be not so easy.
Related Articles:
How to Disable Excel Forgotten Password to Open and Edit Excel File How to Add or Delete Pop-up Message Box to Excel Cell