How to replace your computer hard drive with SSD
Replace your computer hard drive (HDD) with Solid State Drive (SSD) can improve your computer performance, and make your computer run more faster.
Guide to replace HDD with SSD of your computer:
1. Choose a right SSD for your computer.
Nowdays, Solid State Drive has SATA(S-ATA), mSATA, SAS, PCIe, M.2 2280, M.2-2242, and U.2 ports. HDD has PATA(ATA), S-ATA, SAS and SCSI ports. Most of the personal computers use S-ATA and PATA port to connect to HDD and SSD. The PATA port cannot connect to S-ATA, and SSD don't support PATA port. So, if your computer just has PATA port, you cannot connect it with SSD. Here, I want to show you how to replace your S-PATA HDD with S-ATA HDD SSD.
PATA HDD, PATA Cable, PATA Port, SATA HDD, SATA Cable, SATA ports, SATA HDD Caddy Adapter, and 2.5'' HDD/SDD to 3.5'' HDD Adapter, as follow: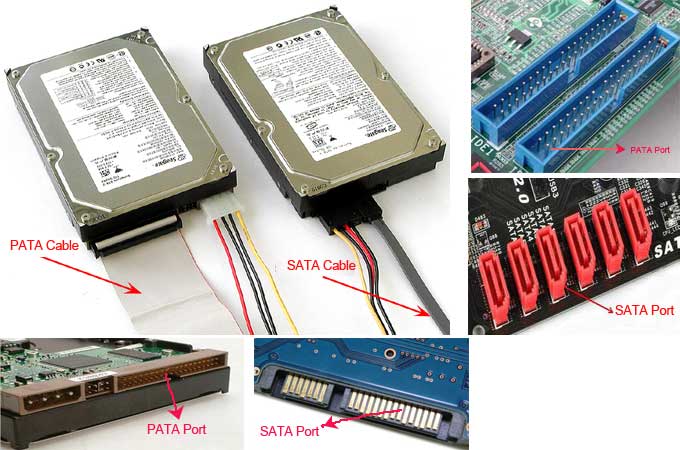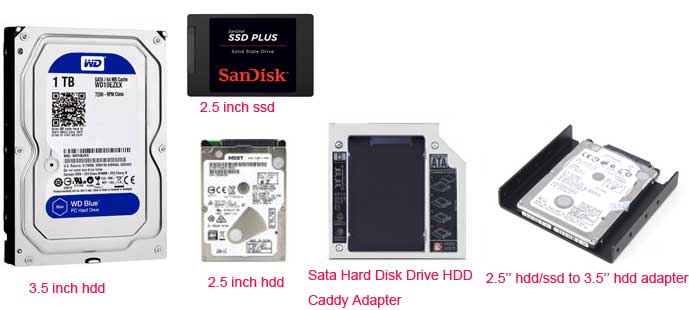 You can buy a S-ATA SSD from computer shop, or buy it online, such as bestbuy, amazon, ebay, newegg, etc.
Note: Don't buy a S-ATA SSD for the computer who only supports PATA HDD.
2. Remove HDD from your computer.
3. Install SSD on your computer.
3.1 Install SSD on your computer desktop.
Some desktop computer case support 2.5'' SSD directly, so you can place the 2.5'' SSD on 2.5'' postion of your computer case, and use screws to fix it.
If your computer case don't support 2.5'' SSD, you can buy a 2.5'' to 3.5'' HDD adapter.
First fix the SSD on adapter.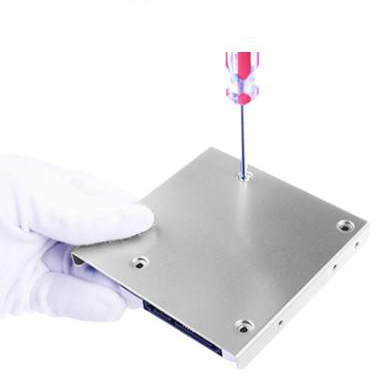 Second, fix the adapter on computer case.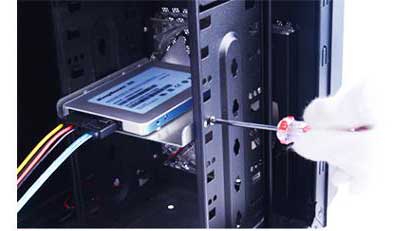 3.2 Install SSD on your laptop. Steps as follow:
Step 1: Take off the HDD cover of your laptop.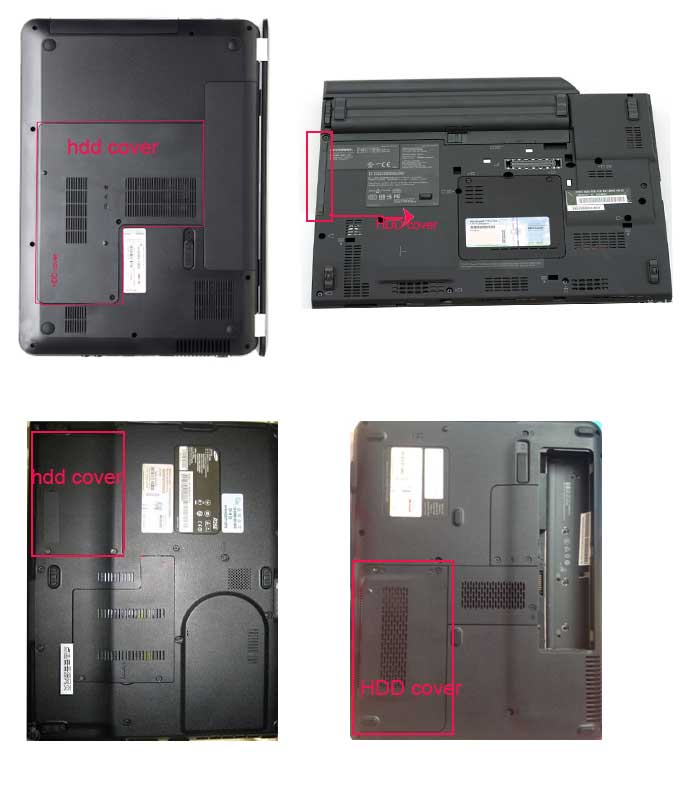 Step 2: Remove the old HDD.
Step 3: Insert the new SSD.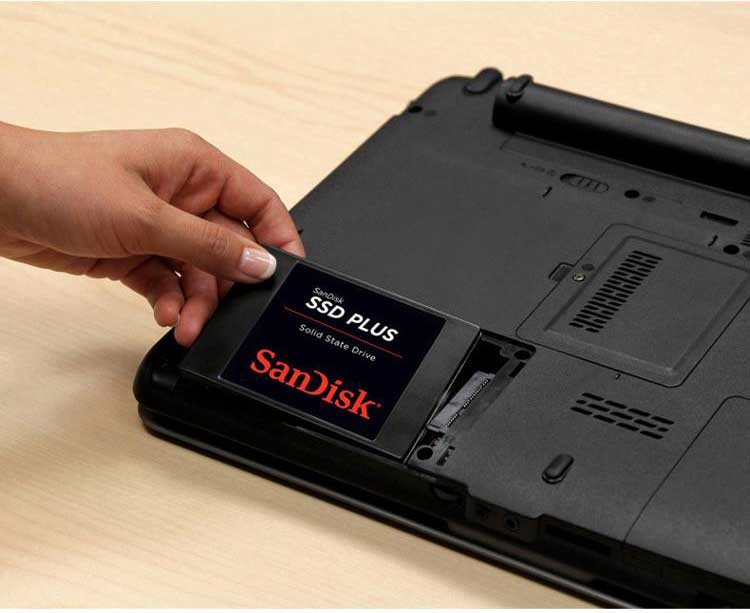 Step 4: Recover the cover, start your computer, and install system on your computer. If you want to copy your windows system from old HDD to the new SSD, see How to install an SSD wihout reinstalling Windows system.
Related Articles: