How to Reset Windows Laptop Password If Forgot It
Have you ever been faced with the problem "forgot laptop password to login"? It is a really painful thing but fortunately password reset disk always works for Windows password reset for any laptops. Just not everyone got the point and made such a disk when laptop is accessible. So at most of time, we need a way to reset forgotten laptop password without disk.
Here I will share a free way I have ever used to reset my laptop password - reset laptop password with command prompt in safe mode. It will work with built-in administrator.
Steps for laptop password reset with command in safe mode:
Note: Besides the password reset disk and command prompt in safe mode, the efficient Windows password recovery tool is also a smart choice. For example, powerful iSunshare Windows Password Genius is recommended usually because it could easily burn a password reset disk anytime for all Windows forgotten password reset with some simple clicks on any locked PC/laptop/tablet.
Step 1: Boot or Reboot your Windows 7 laptop (take Windows 7 as an example).
Step 2: Hold on F8 to enter Advanced Boot Options before the Windows 7 loading screen appears.
Or Press CTRL to enter Advanced Boot Options when computer powers on.
Step 3: Choose Safe Mode with Command Prompt in the coming screen, and press Enter.
There are three options for choice, Safe Mode, Safe Mode with Networking and Safe Mode with Command Prompt. In order to reset Windows user password with command prompt, select Safe Mode with Command Prompt.

Step 4: Wait for Windows 7 to load files until Windows login screen comes out.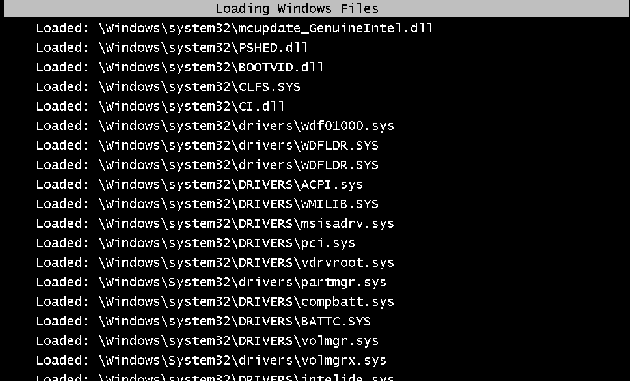 Step 5: Log in with an administrator account or built-in administrator when you see login screen.
Step 6: Command Prompt runs automatically. Type net user in the Command Prompt and press Enter to see how many user accounts in the locked laptop. Then all laptop users will be listed in the Command Prompt.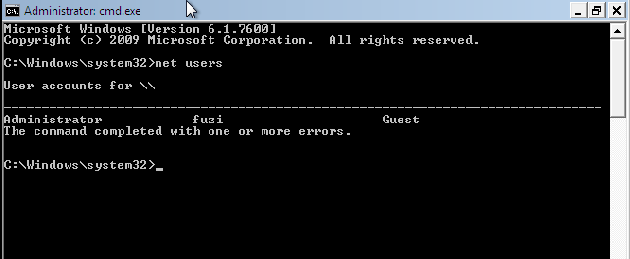 Step 7: Choose one administrator to reset forgotten password for laptop.
Type net user fuzi 123 and hit Enter. Suppose 'fuzi' is your locked Windows user name. Then '123' would be new password you reset for it.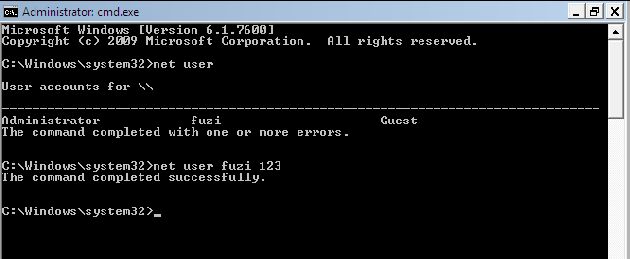 Step 8: Log into your laptop with the new password to check whether it works after laptop password reset.
If you have administrative privileges to access your laptop after forgetting the password, there will be lots of ways that you can choose to reset laptop password besides command prompt in safe mode. Find the details about the methods from how to change Windows 10 password with default administrator. However, if you cannot login your laptop, please get Windows password recovery tool iSunshare Windows Password Genius. It will be your best choice for laptop password reset.
Tips:
It is better to create password reset disk or more than one administrator for laptop. Then if you forget the laptop password one day, you will be likely to reset laptop forgotten password with the help of another administrator or password reset disk.
Related Articles: