Easily Remove Protection to Unprotect Excel Workbook
The following is a brief tutorial on how to use iSunshare Workbook Unprotect Genius, which everyone could follow to remove excel file protection password easily except excel open password. So just take it in hand and you could unprotect excel workbook even sheet protection password lost, or workbook password forgot.
iSunshare Workbook Unprotect Genius User Guide
Through the user guide of iSunshare Workbook Unprotect Genius, you would learn how to easily unprotect Excel 97-2016 workbook without password by one click while your excel workbook is protected with sheet password, workbook structure password, or read-only password.
Note: Suppose your excel workbook is protected with all of them and you forgot, don't be anxious because you still could remove them all together instantly with iSunshare Workbook Unprotect Genius.
Step 1: Get iSunshare Workbook Unprotect Genius trial or full version.
1. Download Workbook Unprotect Genius trial version to have a free try. But you should know trial version only allows users to import their password protected excel file.
2. If you are ready to remove excel workbook password protection, full version would be necessary. Just get it and install, then run on your computer.

Purchase Workbook Unprotect Genius (Price: $19.95)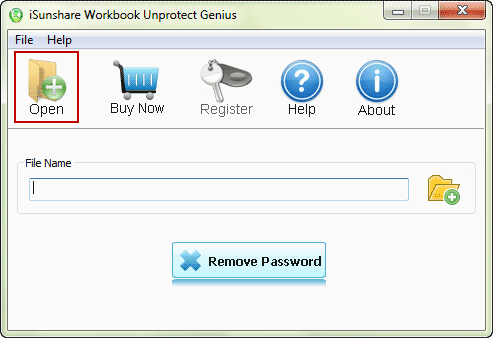 Step 2: Import protected excel file into iSunshare Workbook Unprotect Genius.
1. Click "Open" button on iSunshare Workbook Unprotect Genius and navigate to location where password protected excel file is saved on computer.
2. Browse the location and select the excel file, then click "Open" button in Open dialog to import it into software.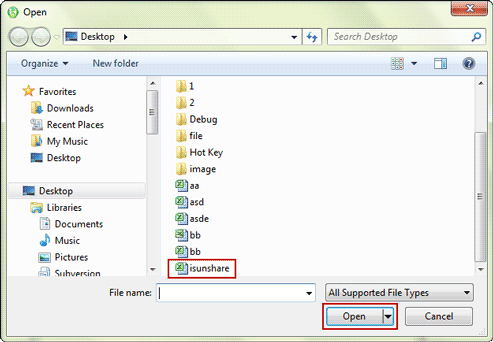 Note: If the excel file is xls format, it would remind you to convert xls file to xlsx file at first, and then import xlsx file into iSunshare Workbook Unprotect Genius.

Step 3: Remove forgotten password to unprotect Excel workbook.
Tap on button "Remove Password", and a dialog would pop up soon and tell you that Sheet protection password, Read-only password and Workbook protection password have been removed successfully.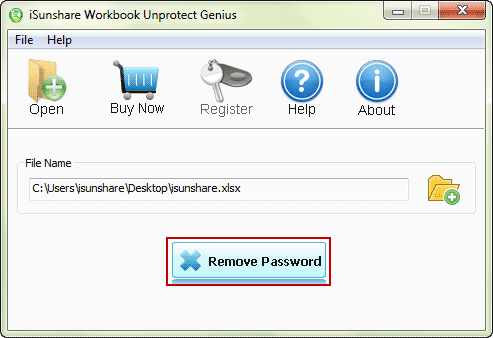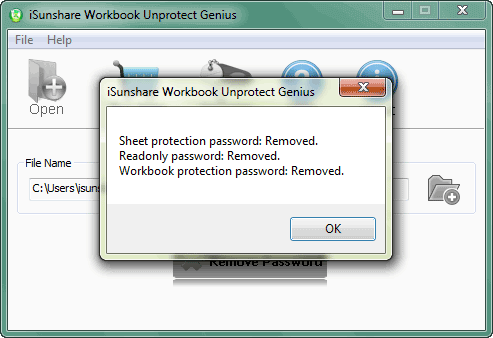 At last, in the default location where protected excel workbook ever saved, you would see a new excel workbook called "isunshare(unprotected).xlsx" which password protection has been removed and unprotected. From then on, you could open it and edit without restrictions.

Related Links: