How to Disable and Enable Search Suggestions on iPhone/iPad
When you type some keywords in the search box of any Web browser, a list of search suggestions where the topic you're looking for might exist will pop up, as shown in the following photo. FYI, you can decide whether the suggestions are hidden or displayed in Safari on your iPhone/iPad. Regarding to the operation method, please refer to the content below.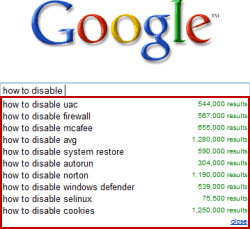 Steps to disable or enable Search Suggestions on iPhone/iPad:
Step 1: Open Settings > Safari > Smart Search Field.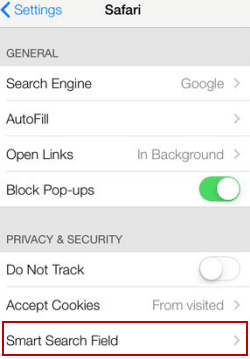 Step 2: Tap the switch to disable Search Suggestions.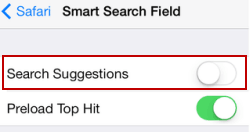 Similarly, click the switch to have Search Suggestions enabled, as exhibited in the following screen shot.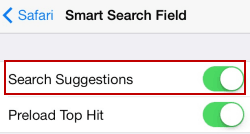 Related Articles: