How to Unlock Office File Password
Office 2013 has been locked, how to unlock it? This is one of problems we face frequently. Especially now, most of Office files are password protected documents. It is no doubt that password protects Office file on some occasion, but it is also a lock for Office file all the time, which makes not everyone could access this protected file. Sometimes if we lost Office password, we would be locked out of them.
So now see detailed steps for how Office password recovery software unlock Office file password.
Step 1: Get Office Password Genius or Office Password Remover.
Step 2: Install and run them on your computer.
Step 3: Click "Open" button to import locked Office file.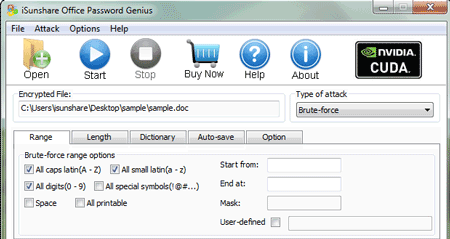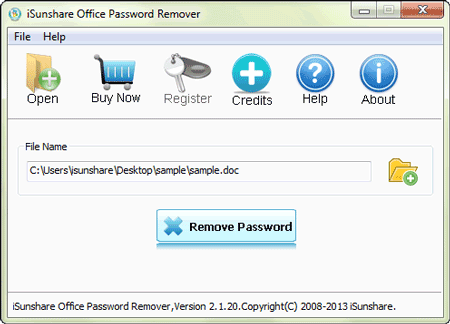 Step 4: Unlock Office 2013 file.
For Office Password Genius User:
1. Select "Type of attack" first according to Office lost password, if you don't have any prompting messages, choose "Brute-force", otherwise "Mask", and then set parameters for attack type you choose.
Brute-force: Mainly set password range and length
Mask: Set password range, length and "Mask"


Refer to: Brute-force/Mask/Dictionary Password Recovery Attack Settings
2. Click "Start" button. Lost Office password would be found out in pop-up window.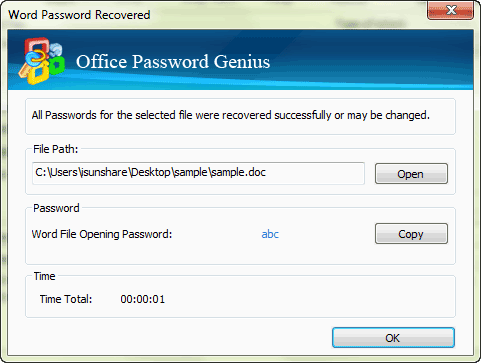 For Office Password Remover User:
Office Password Remover users should be ones who lost Word and Excel 2003 password. Because Office Password Remover only could remove lost or forgotten Word or Excel password after you click Remove Password button.
How to choose one from Office Password Genius and Office Password Remover? Just according to which kind of Office file you have lost password, and your will of finding out lost password or removing password.
How to make a choice from Office Password Genius and Office Password Remover? Just according to Office file type, and your will about finding out lost password or removing lost password, select appropriate one to unlock password protected Office file.
Related Topics: