Lost Office 2010 File Password - How to Do
Have you lost password to open Office 2010 file? Now please get easy way to recover Office 2010 password using effective recovery tool.
Office Password Genius is one of such password recovery tools for Office file. Once you lost password for Office 2010 file, just take it and install it on your computer. Follow the detailed steps to do:
Step 1: Search "Office Password Genius" and download trial version to have a try. Or get Office Password Genius full version.
The trial version only could reset lost Office password less than 3 characters. And full version could reset all kinds of Office password for Word/Excel/Access/PowerPoint/Outlook file.
Step 2: Run it and import Office 2010 file.
Click Open button on menu and browse locked Office 2010 file in computer, and open it. You would instantly see it shown in Encrypted File box.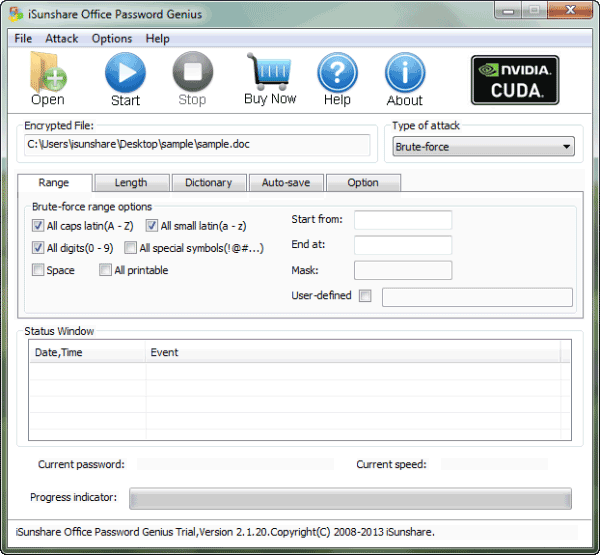 Step 3: Choose Office password attack type.
This is an important step that asks us to choose one appropriate password attack type according to the features of lost Office password. Four password attack types are provided in drop-down box of Type of attack. Select one from them.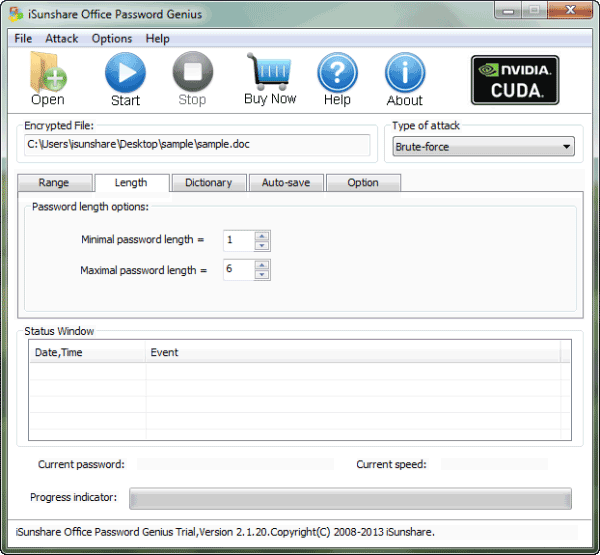 Brute-force: This is general type no matter how complex the lost Office password is. Set password length and character range.
Mask: This will be the fast password attack type if you still clearly remember part of lost password. Set password length, range and "Mask".
Dictionary: This attack type finds lost Office password from "Dictionary file" you choose. So if lost password is regular, maybe password could be instantly recovered.
Smart: This looks very smart. So it can be one of your choices when you have no impression on Office password.
Refer to: Brute-force/Mask/Dictionary Password Recovery Attack Settings
Step 4: Recover Office Password
After you choose attack type, click "Start" button on menu. It will create a new password or find a password in dictionary to see whether it could open locked Office 2010 file. When Office Password Genius finds a password that could open Office file, a new window would pop up with this Office file password.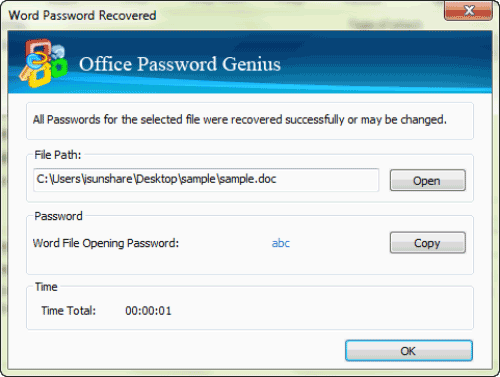 Now you can save Office password on safe place, or copy it to open Office file.
Besides Office Password Genius, you also could select matching password recovery tool only for Word, Excel, Access, Outlook or PowerPoint password recovery. They are Word Password Genius, Excel Password Genius, Access Password Genius, Outlook Password Genius and PowerPoint Password Genius. But surely, just one Office Password Genius would recover lost password for all of them.
Related Topics: