How to Bypass PDF Password Protection after Forgot
After PDF password forgot or lost, how can I bypass PDF password protection to open and edit the file?
Step 1: Recover PDF Forgotten Password with PDF Password Recovery Tool
What is the effective PDF password recovery tool? How can it recover forgotten PDF file password? In this part, as a powerful PDF password recovery software, PDF Password Genius will be introduced for PDF users to recover PDF password after forgot or lost.
1. Download and install PDF Password Genius on computer.
2. Run it after installation and import encrypted PDF file.
Click Open button in tool bar, or click File > Open File in menu to browse the PDF file you want to recover password. When it is found, click Open to add it to Encrypted File box in PDF password recovery tool.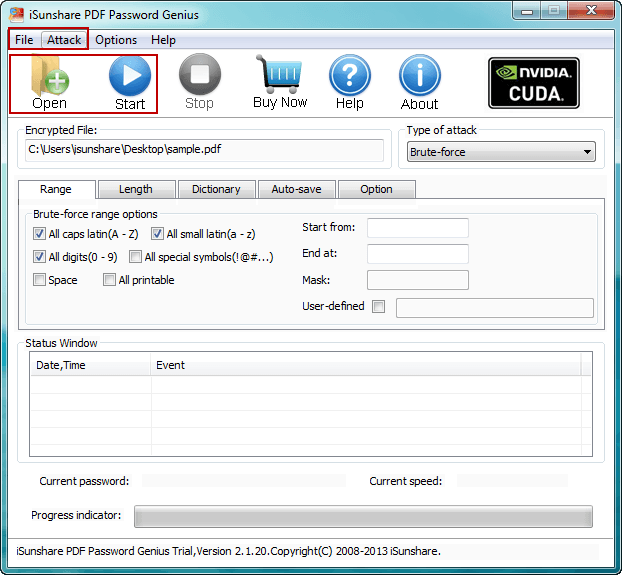 3. In the drop-down list of Type of attack, four password attack types are available. Choose one from them, and make password attack settings under it.
4. Click Start button in toolbar, or choose Attack > Start in menu to recover PDF file password.
In about few seconds or minutes, PDF document open password will appear in following window. Now it is time for you to open PDF file and remove PDF password.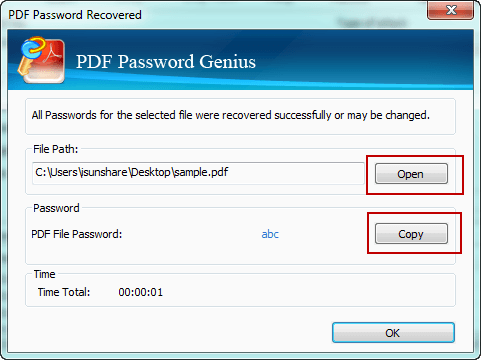 Step 2: Open PDF File with Recovered Password
1. Copy PDF file password in PDF Password Recovered window.
2. Click Open button in the same window, then imported PDF file starts to open and asks open password. At this moment, you just need to paste password in input box and click OK. Encrypted PDF file will be open successfully with recovered password..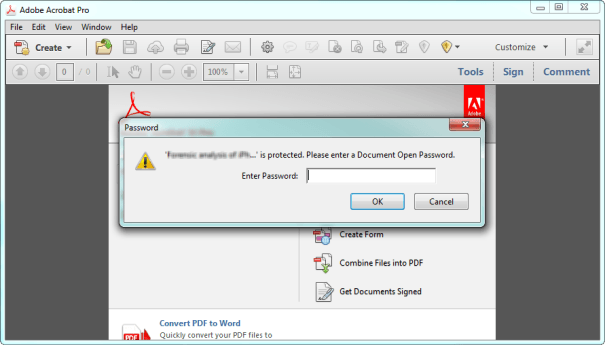 Step 3: Remove Security from PDF File to Bypass PDF Password Protection
How to bypass PDF password protection next time when you open PDF document? Just follow this part to remove password security from PDF file and save it. Then you could bypass PDF forgotten password to directly open PDF file from then on.
1. Move your mouse to the toolbar, click password button, and choose Remove Security in drop-down options. Or in the right side of window, click Tools pane > Protection > Encrypt, and choose "Remove Security".

2. Click OK when a pop-up prompting message asks you whether you want to remove password security from PDF document.

3. Type permissions password in Password dialog if you has created one. If not, nothing needs to be typed, just click OK. PDF open password is removed.

From now on, you can bypass PDF open password to enter PDF directly and edit it without restrictions.
Related Articles: