PDF Password Genius Professional User Guide
iSunshare PDF Password Genius Professional is a fast PDF password recovery tool to recover PDF file open password in LAN (Local Area Network). If you have encrypted PDF document needed to open safely as soon as possible, it is your best choice. Now its user guide would tell you how to use it to open password protected PDF document without knowing password.
Preparation:
1. Confirm accessible computers in the same LAN. The more, the better.
2. Get, install and run PDF Password Genius Professional on one computer in the LAN.
Get its full version here:

Purchase PDF Password Genius Professional(Price: $29.95)
Step 1: Create and run client program iSunshare PDF Peer.
When PDF Password Genius Professional runs on a computer, you can create client program iSunshare PDF Peer to install and run on all other accessible computers in the LAN. Client program is designed to increase PDF password recovery efficiency. So the more client programs can be run in LAN, the faster you could recover PDF open password.
1-1 Click Make Peer button on main program, PDF Password Genius Professional. And browse a folder to save installation file of iSunshare PDF Peer. Then click OK and wait for it prompts you with message "Making Successfully".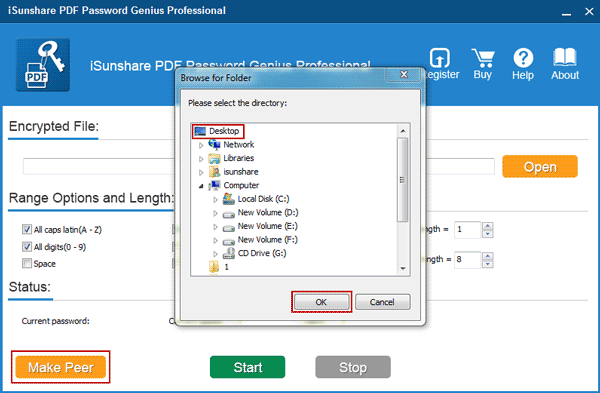 1-2 Go to the location of installation file of iSunshare PDF Peer. And move the exe file to other accessible computers in the LAN. Then install and run it by following installation wizard.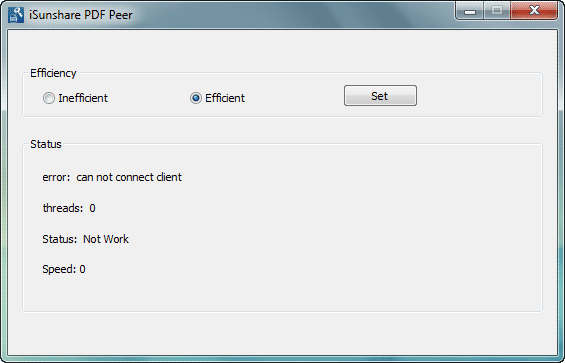 Step 2: Import password protected PDF document into main program.
Come back to main program, where you can import encrypted PDF document and set PDF password recovery parameters.
Tap Open button and browse password protected PDF file on your computer. When find it, please select it and click "Open" button again to import it into PDF Password Genius Professional.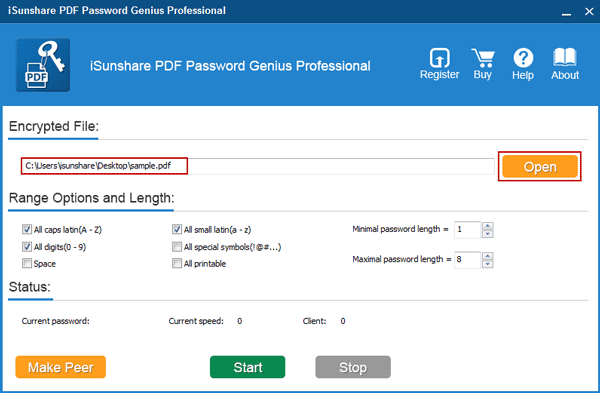 Step 3: Set PDF password recovery range and length to improve speed.
Similar to PDF Password Genius Standard, Professional edition also provides password range and length etc parameters for you to set for shortening PDF password recovery time.
Please check the characters that forgotten or lost PDF password probably includes, and set Maximal and Minimal password length.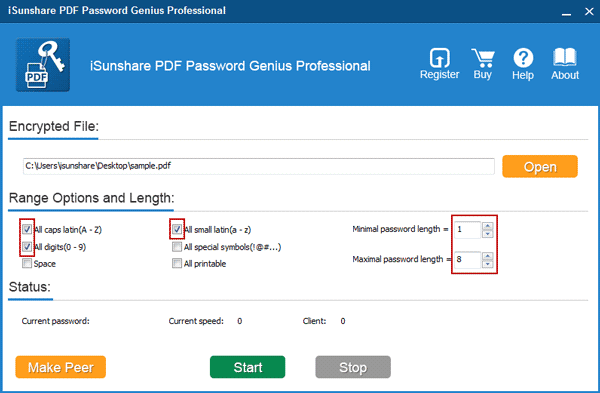 Step 4: Recover PDF password fast with main and client programs together.
4-1 Don't be hesitated to click Start button now on PDF Password Genius Professional, which you can detect PDF password recovery speed and how many client programs runs for password recovery.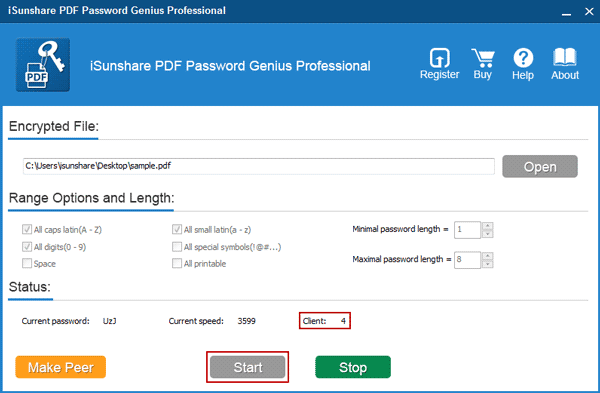 4-2 All client programs iSunshare PDF Peer would begin to work later if there is nothing wrong about network.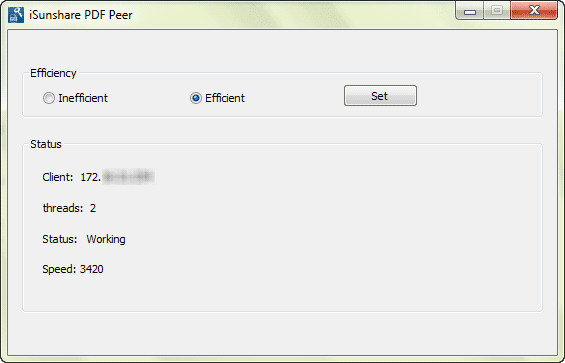 4-3 If everything goes well, you will successfully recover PDF open password about few seconds later.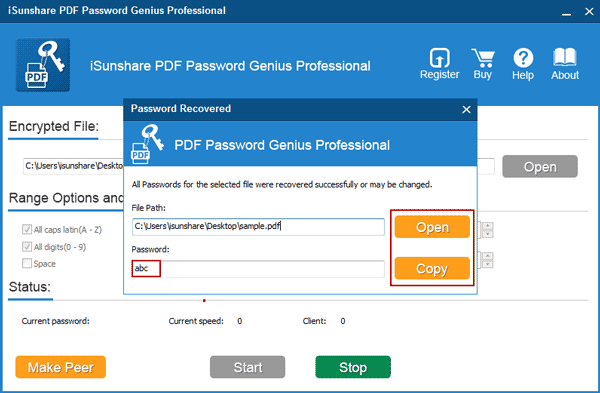 Tips: Copy the recovered password and click Open button on Password Recovered dialog, then you could paste password in pop-up input box to open or unlock password protected PDF document with default software, Adobe Reader.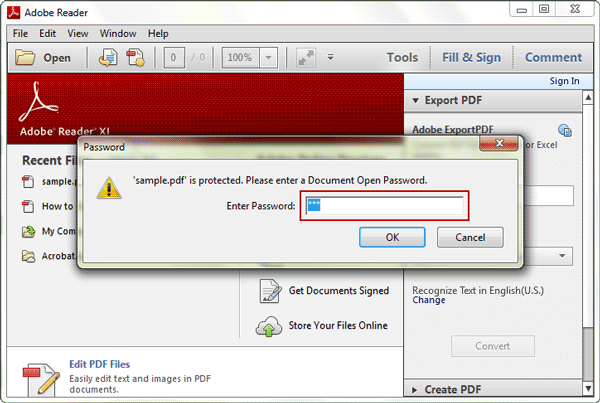 Related Links: