3 Ways to Close Narrator on Windows 10
To close Narrator on Windows 10 computer, you can use the following three methods.
Video guide on how to close Narrator in Windows 10:
3 ways to close Narrator on Windows 10:
Way 1: Close it using keyboard shortcut.
Press Caps Lock+Esc on the keyboard to have it closed.

Way 2: Turn off Narrator by closing its window.
Right-click Narrator on the taskbar and select Close window in the menu.

Way 3: Close it by exiting Narrator Settings.
Tap Narrator on the taskbar to open the Narrator Settings dialog, and then click Exit or the top-right close button.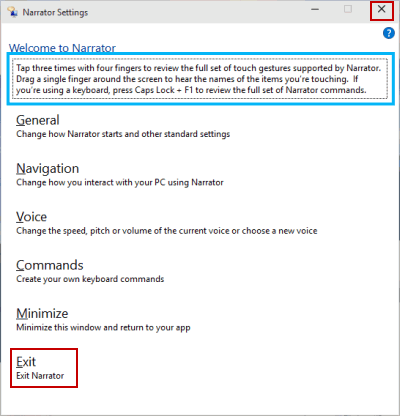 Related Articles: