How to Adjust Brightness Automatically in Windows 10
Taking Windows 10 Pro Technical Preview for example, the article tells you how to let your Windows 10 PC adjust brightness automatically.
Steps to adjust brightness automatically in Windows 10:
Step 1: Access Settings from Start Menu and open System.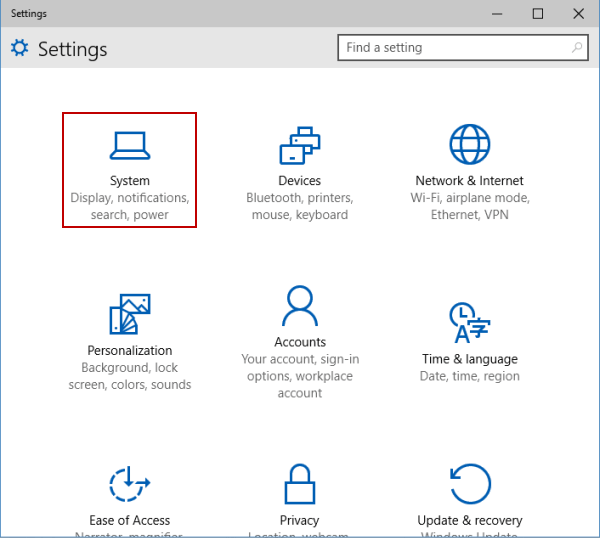 Step 2: In Display settings, click the switch under Adjust my screen brightness automatically to turn it on and tap Apply.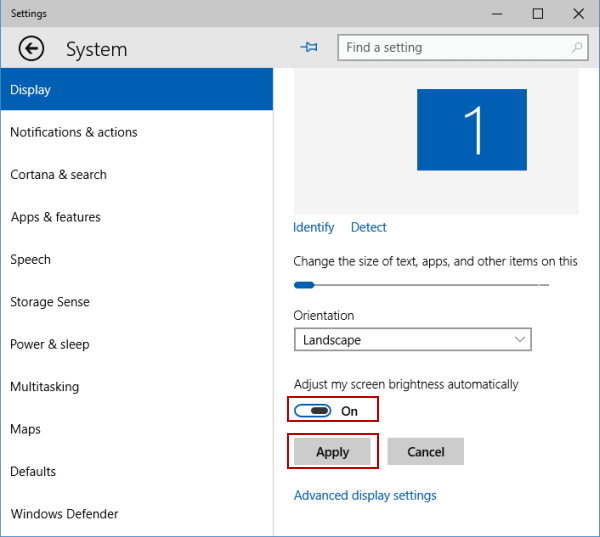 Tips:
1. If the Apply and Cancel buttons are unavailable, move the slider under Change the size of text, apps, and other items on this display to the right end, and then move it back to the left end to make them available.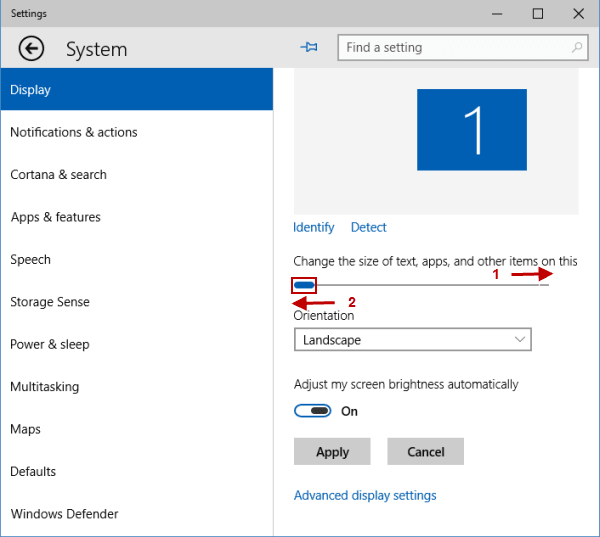 2. In Windows 10 Technical Preview computer, Display is located in PC settings/PC and devices.
Step 3: Choose Sign out now or Sign out later.

After these procedures, your computer will automatically adjust its screen brightness.
Related Articles: