Turn off or on Clear Type Text in Windows 10
The following picture shows you the display effect of screen text when the Clear Type Text is turned off. And this article respectively illustrates how to turn off and turn on Clear Type Text in computer running Windows 10 Pro Technical Preview.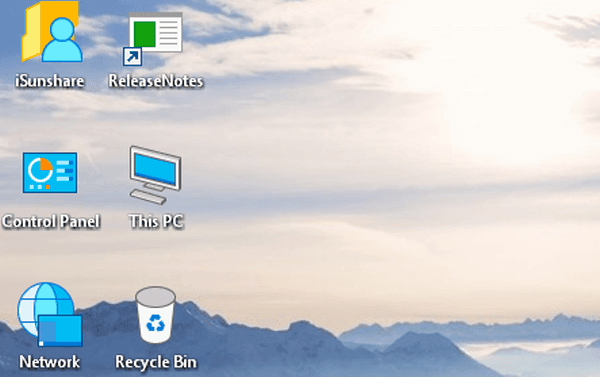 Video guide on how to turn off/on Clear Type Text in Windows 10:
Part 1: Turn off Clear Type Text in Windows 10
Step 1: Type clear in the search box and tap Adjust ClearType text on the list.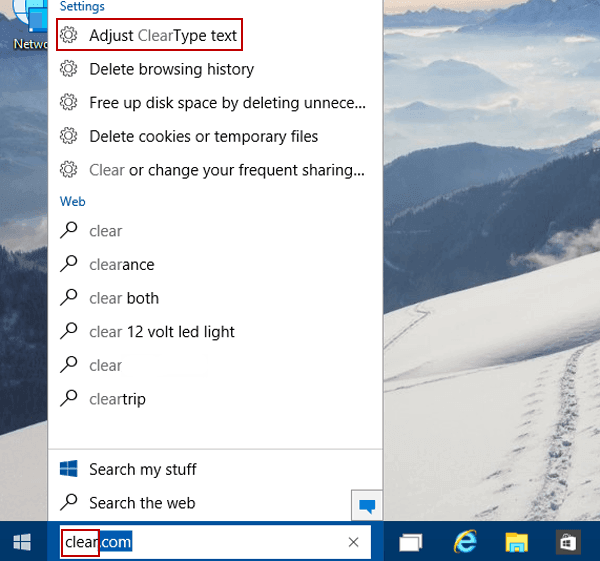 Step 2: In the ClearType Text Tuner window, deselect Turn on ClearType and click Next.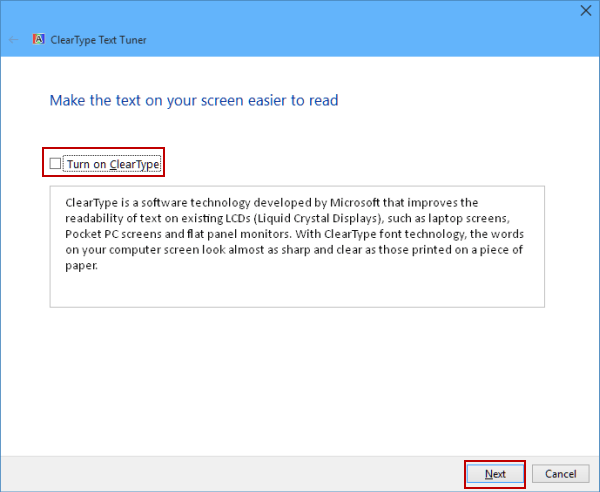 Step 3: Continually hit Next to skip the ClearType text samples.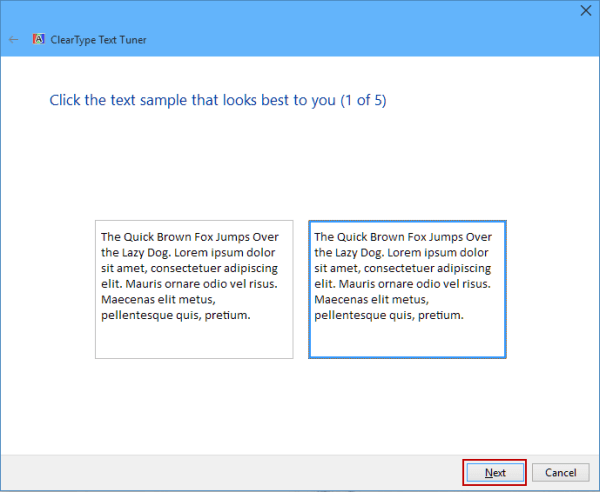 Step 4: On the last page, click Finish to save the setting and make it effective.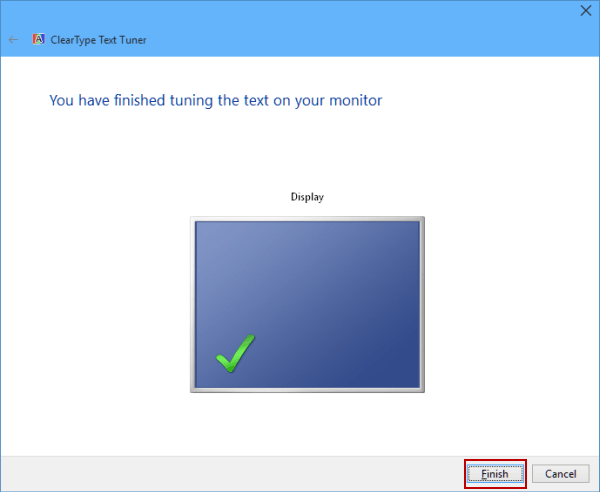 Part 2: Turn on Clear Type Text in Windows 10
Step 1: Open Settings in Start Menu, choose System and click Advanced display settings in Display.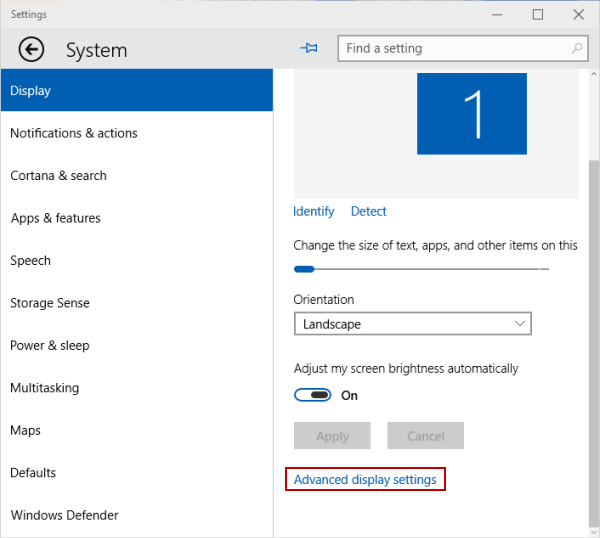 Tip: In Windows 10 Technical Preview computer, find Advanced display settings in PC settings/PC and devices/Display.
Step 2: Tap ClearType text to continue.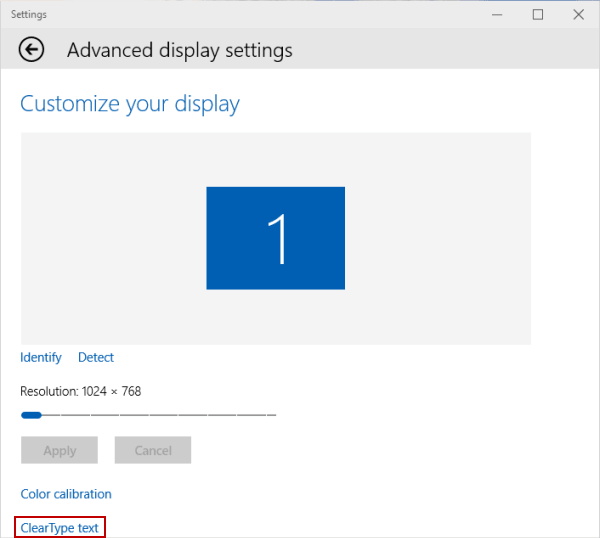 Step 3: Select Turn on ClearType and hit Next in the ClearType Text Tuner.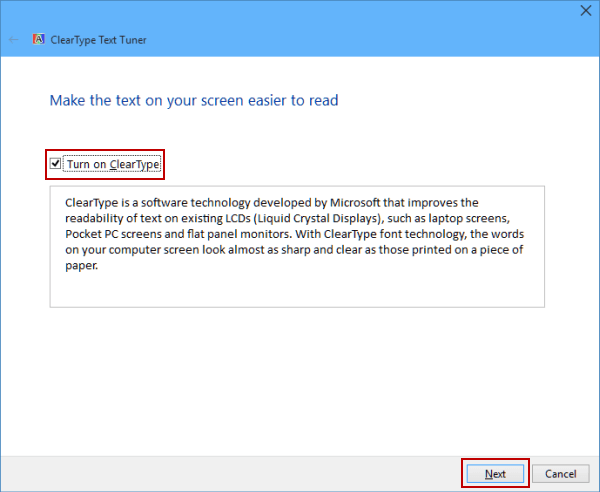 Step 4: Keep clicking Next to browse and choose a text sample.
Step 5: Select Finish on the final page to bring the setting into effect.
Tip: For illustration of the last two steps, please refer to the pictures of the 3rd and 4th steps in Part 1.
Related Articles: