How to Delete Offline Maps in Windows 10
You are able to delete the maps downloaded for offline use at one time in Windows 10 computer, following the instruction below. BTW, you can still use them when you are online.
Video guide on how to remove offline maps in Windows 10:
Steps to delete offline maps in Windows 10:
Step 1: Enter map in the search box on taskbar, and choose Delete downloaded maps from the result.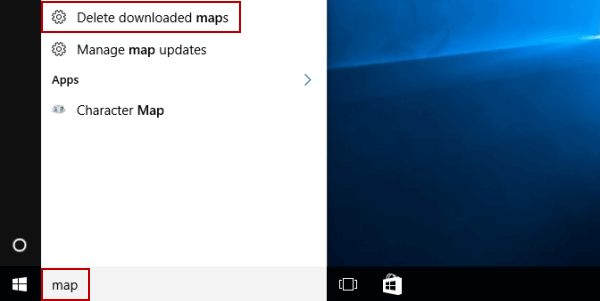 Step 2: Click Delete all maps under Maps, and select Delete all in the pop-up dialog.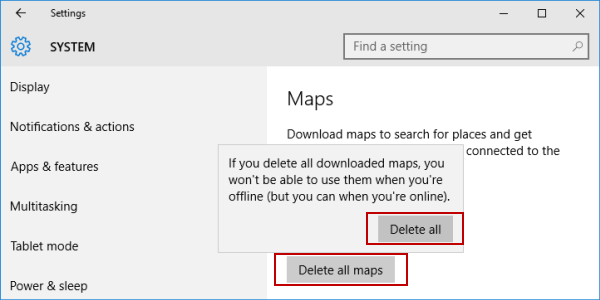 Related Articles: