Failed to Turn on High Contrast with Keyboard Shortcut | What to Do
"I failed to turn on High Contrast with left Shift + left Alt + Print Screen in my Windows 10 PC. What's the problem? Can anyone tell me what to do?"
If you face the same problem as the above one, you can try to enable keyboard shortcut for High Contrast, following the operation illustrated below.
Video guide on what to do when failed to turn on High Contrast with keyboard shortcut:
Steps to enable keyboard shortcut of High Contrast in Windows 10:
Step 1: Type ease in the search box and click Ease of Access Center to open it.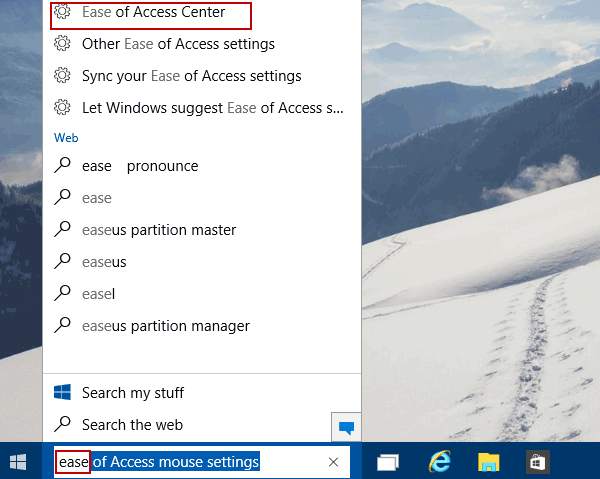 Step 2: Select Set up High Contrast to continue.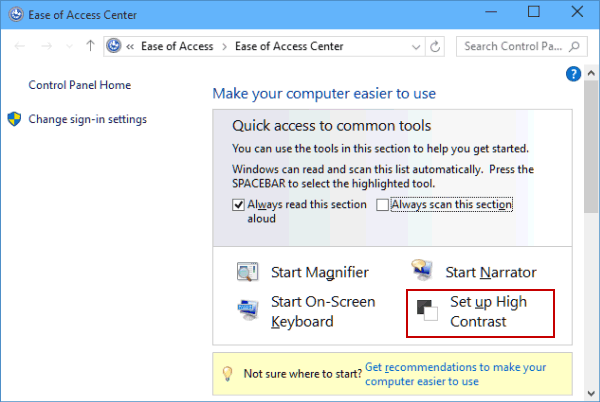 Step 3: Under High Contrast, choose Turn on or off High Contrast when left ALT + left SHIFT + PRINT SCREEN is pressed and tap OK.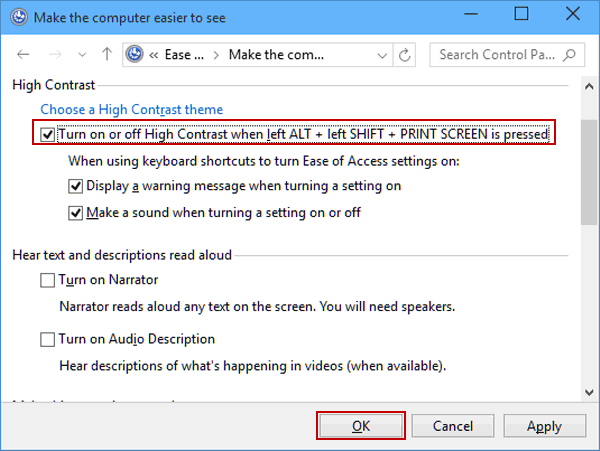 Related Articles: