How to Repair Corrupted System Files in Windows 10
Have you ever experienced with this kind of situation when you used the windows 10 to surfing the internet, playing games, or having an online meeting with someone else, without any precursor, the screen suddenly became a blue background screen(blue-screen) with the words like that "Your PC ran into a problem and needs to restart..."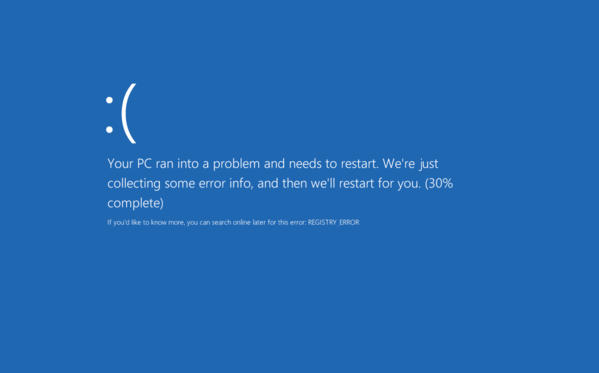 The blue-screen usually caused by applications' failed running or Windows system file corrupt. We know that it may make you unhappy especially when you are doing some important operations, and now we offer two ways for you, hoping that will help you.
Tips: Attention please, first you should power off your computer by pressing the power switch and restart in safe mode a few minutes later, and how to start the safe mode? Click how to boot Windows 10 in a safe mode.
Way 1: Run the SFC Command to Check the Corrupted System Files
Step 1: Open Command Prompt(Admin).
After your system is in safe mode, Click the start menu or press Win + X key at same time, then click the option like "Command Prompt(Admin)".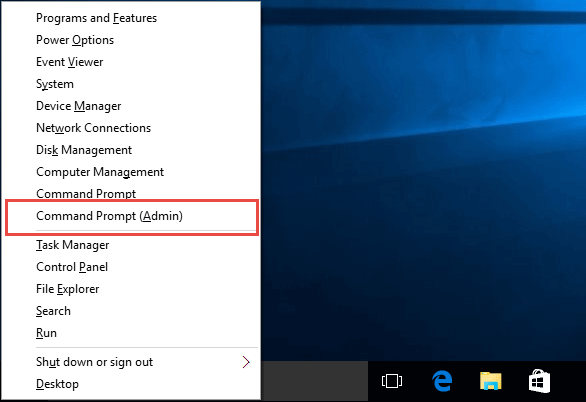 Step 2: Type this command

into the command prompt.

Tips: Theoretically, if the verification process is completed and there is information tells you that everything in your system is fine, maybe the previous blue screen caused by some wrong running of software but no system file was corrupted, you should just restart your computer. When the system tells you that some systems files are corrupted, you should use the way 2.
Way 2: Run the DISM Command to Repair the Corrupted System Files
Step 1: Open the same command prompt as method 1 and it's step 1.
Step 2: Type the command

into prompt.

Tips: When this process is completed, the corrupted system files are repaired, just restart your computer.
Related Articles: