Registry Editor Has Been Disabled | What to Do
If you can't open Registry Editor on Windows 10 computer, a dialog box will show up, with a message explaining that registry editing has been disabled by the administrator, as exhibited in the following picture. FYI, such a problem can be worked out easily by adopting the method illustrated below.

Video guide on what to do when Registry Editor has been disabled in Windows 10:
Steps to enable Registry Editor on Windows 10:
Step 1: Start the Local Group Policy Editor.
Step 2: Find and open the setting named "Prevent access to registry editing tools".
Locate the setting in User Configuration/Administrative Templates/System, and then double-click it.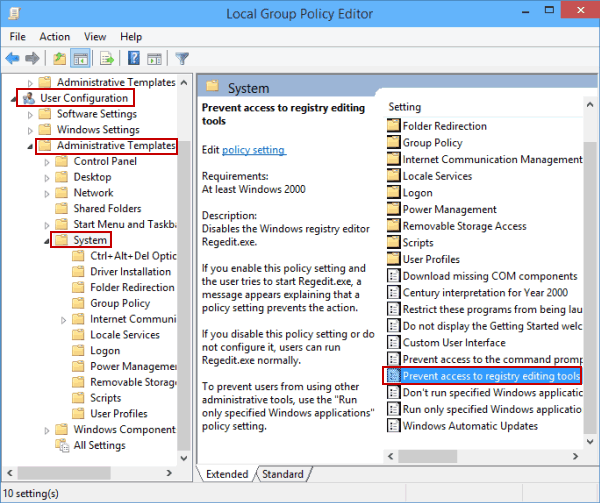 Step 3: Disable or do not configure this setting.
In the setting's window, select Disabled or Not Configured, and click OK.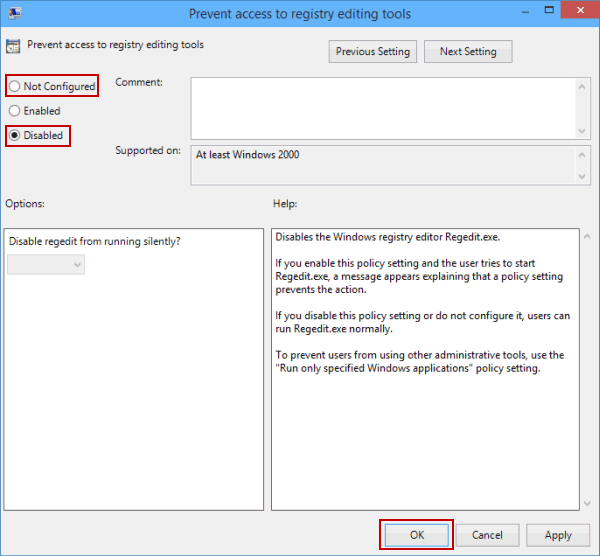 Related Articles: