How to Change Account Picture on Windows 8/8.1
As soon as you get a Windows 8 computer, you may want to know how to make it unique through modifying related settings, including changing account picture, account name and so forth. In consequence, this article will mainly illustrate how to change account picture with 4 steps.

Steps to change account picture on Windows 8/8.1 computer:

Step 1: Enter the PC settings through Start screen.
Click the user icon on Start screen and choose Change account picture to access the PC settings.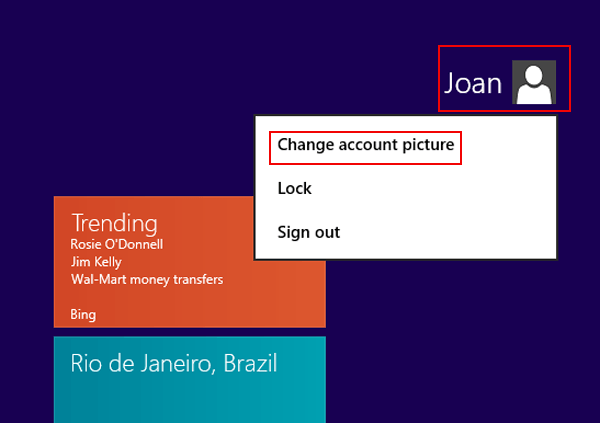 Tips: To enter the settings through other methods, you can find detailed guidance in How to Go to PC Settings in Windows 8 Computer.
Step 2: Go to browse pictures in the computer.
In PC settings, click Browse button in Personalize.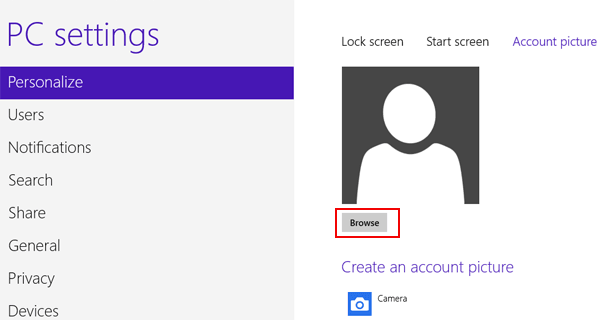 Step 3: Choose a picture from the Pictures folder of the computer.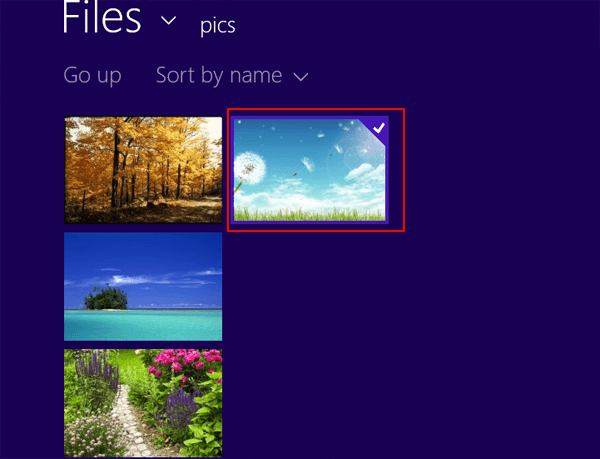 Note: If you do not save pictures in the Pictures folder, you can follow the instruction below.
1. Click the down arrow beside Files, and select the place where you save pictures from the drop-down list.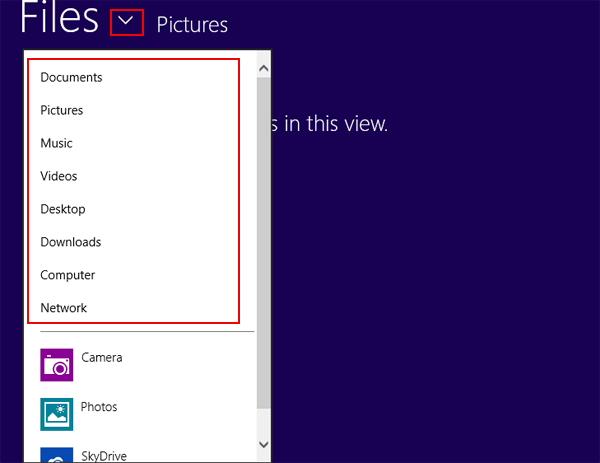 2. Select a picture in the specified place.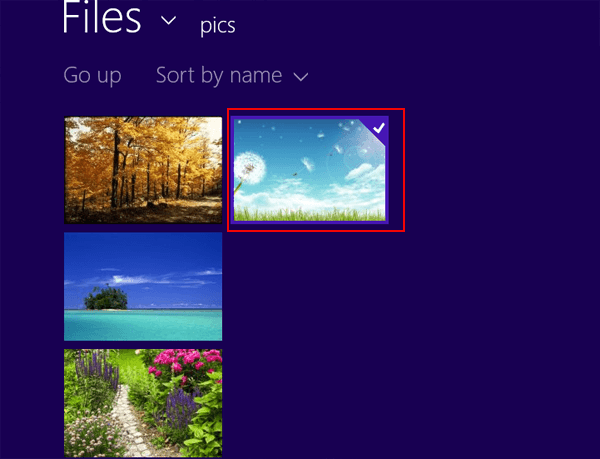 Step 4: Confirm selecting the photo.
Click Choose image on the bottom right corner.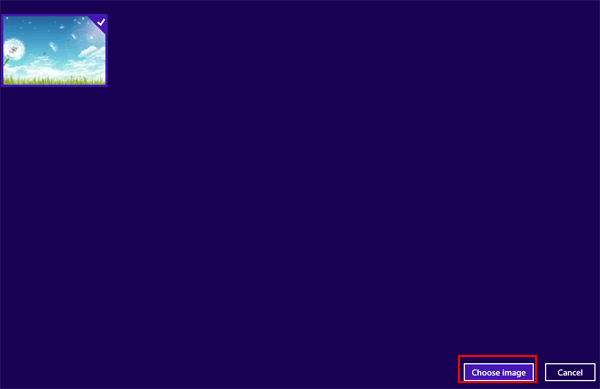 When finishing the four steps above, the account picture will be changed to the chosen picture immediately.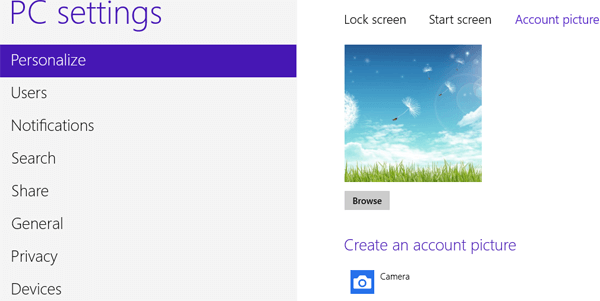 Related Articles: