Set up Family Safety for Windows 8 Child Account
A majority of parents strongly appeal to a healthy Internet environment for their children, and also try their best to offer a friendly Internet condition and control their children's online as well as offline activities. And the most obvious manifestation in computer settings is to set up family safety for the children's accounts. Consequently, for your better understanding, this text will illustrate how to make it in Windows 8 computer.
Steps to set up family safety for Windows 8 child account:
Step 1: On the desktop, open Settings panel with Windows+I hotkeys and choose Control Panel to enter it.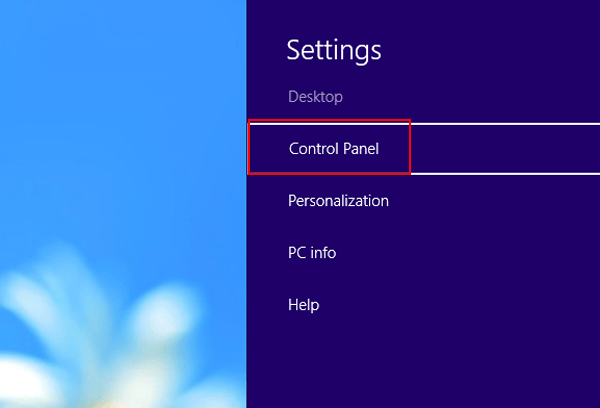 Step 2: In Control Panel, choose Set up Family Safety for any user under User Accounts and Family Safety.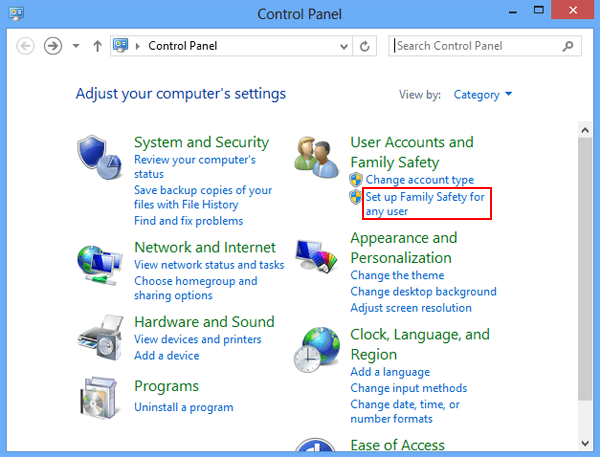 Step 3: As Family Safety window appears, click create a new user account to move on.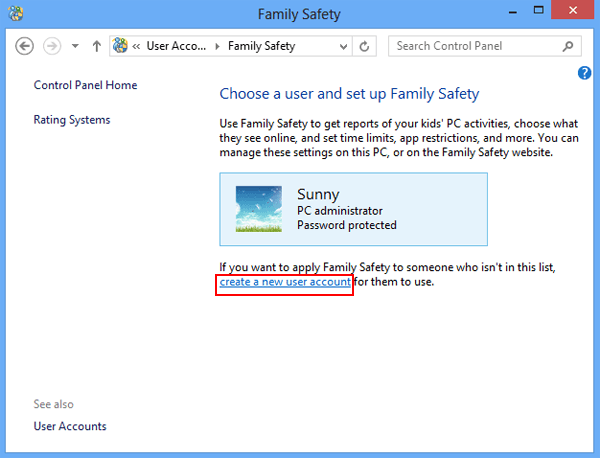 Step 4: In the interface of Add a user, choose Sign in without a Microsoft account.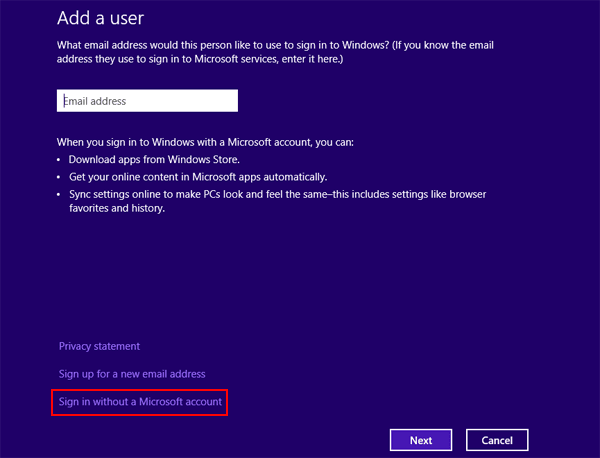 Tips: You can also input an Email address to sign in with a Microsoft account.
Step 5: Choose Local account to continue.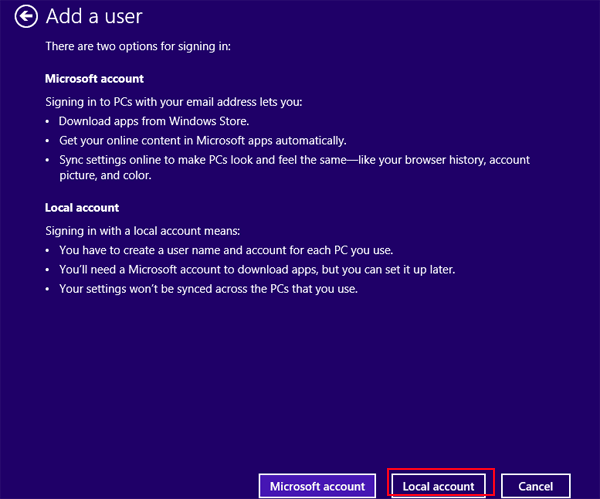 Step 6: Create a new local account by inputting name, password, password hint and taping Next.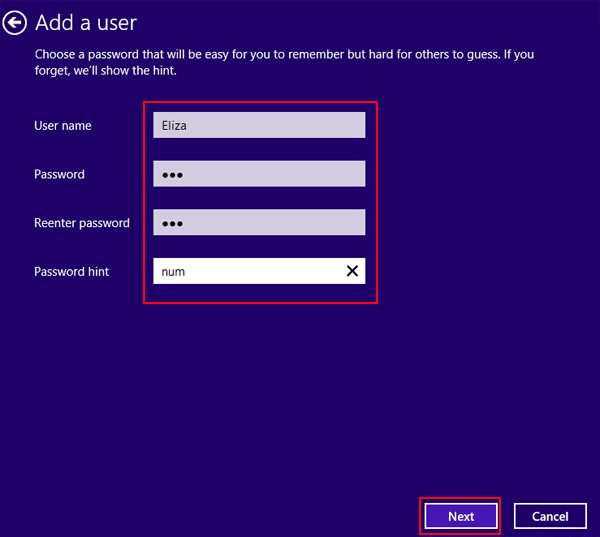 Step 7: Check the box before the information that reads, "Is this a child's account? Turn on Family Safety to get reports of their PC use", and then click Finish.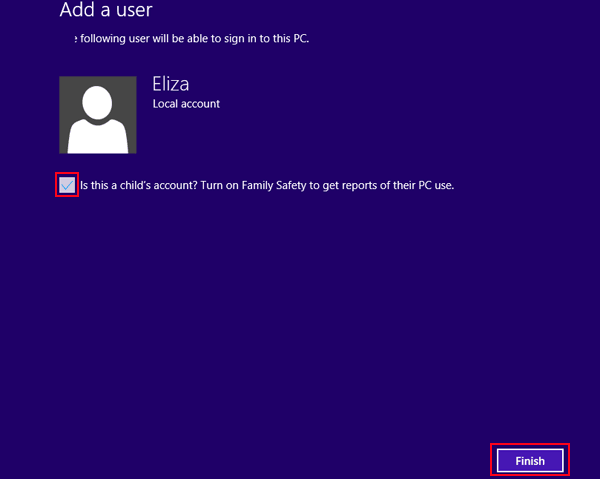 Step 8: Tap the newly-built child account in Family Safety window.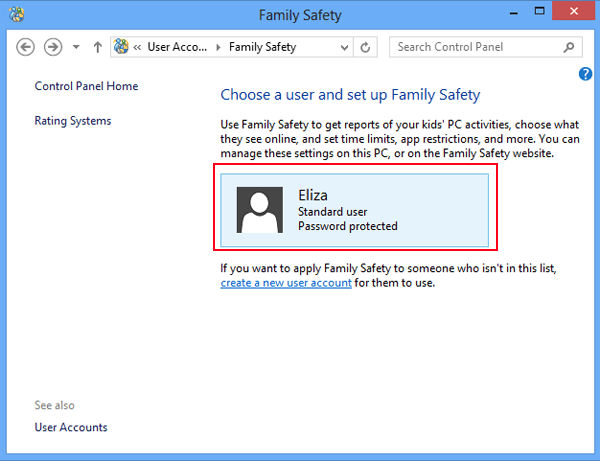 Step 9: When the User Settings window emerges, under the option of Family Safety, choose On, enforce current settings.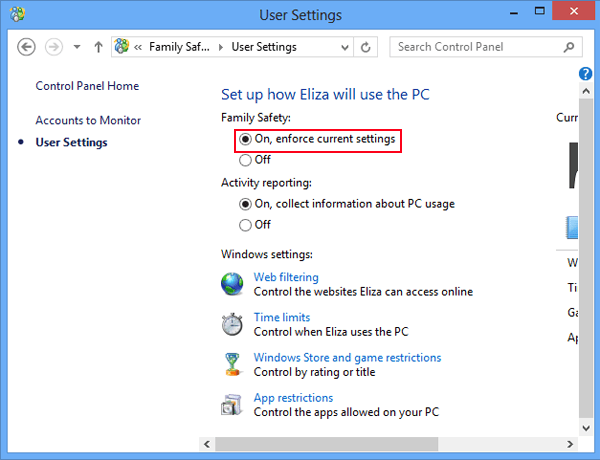 Step 10: Go to change the settings of Web filtering, Time limits, Windows Store and game restrictions and App restrictions.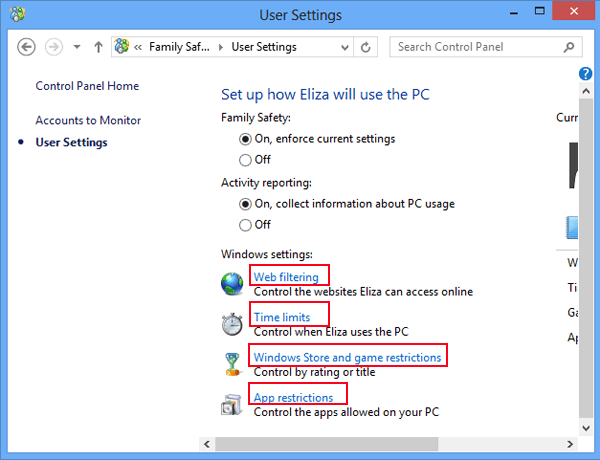 1. Modify settings of Web filtering.
In Web filtering settings, you are able to set web filtering level, and allow or block specific websites.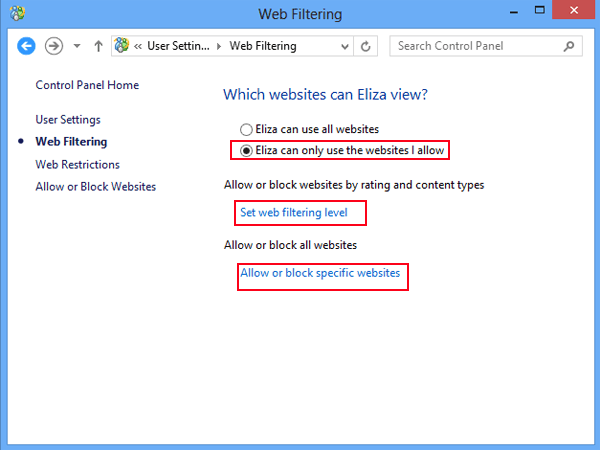 2. Change settings of Time limits.
In this aspect, you can change Time Allowance, as shown in the following picture.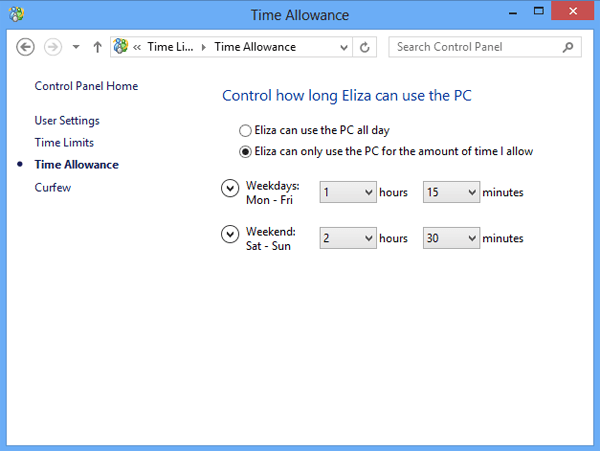 Besides, you can set curfew. That is, set the time when the child can't use this PC.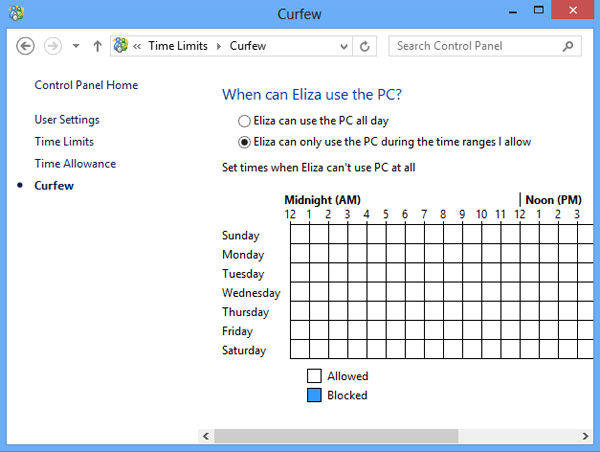 3. Modify Game and Windows Store Restrictions.
You can set game and Windows Store ratings, and allow or block specific games here.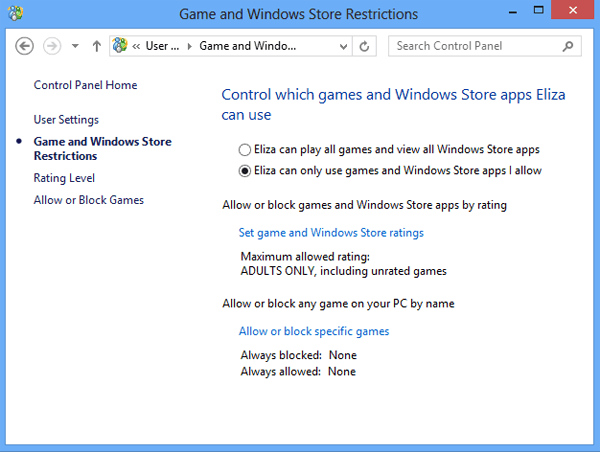 4. Change App Restrictions.
Choose the apps you want to allow the account to use.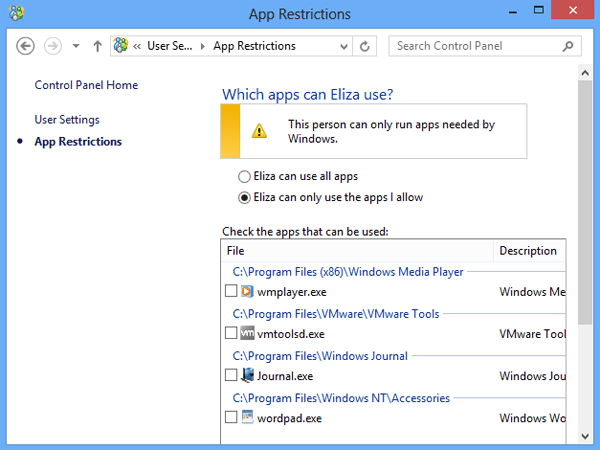 Related Articles: