Change Taskbar Icon Size on Windows 8 Computer
"Hi, guys. I would like to make the taskbar icons smaller, but have no idea how to do that. BTW, I use Windows 8. Anyone who provides me with practical advice will be deeply appreciated."
To help the users who encounter similar problem like the above, this article will elaborately illustrate the process to change taskbar icon size on Windows 8 computer.
Video guide on how to change taskbar icon size on Windows 8:
Steps to change taskbar icon size on Windows 8:
Step 1: Open Taskbar Properties.
There are many methods to open it and two commonly-used ways are respectively introduced below.
Method 1: Turn it on from the taskbar context menu.
Right-click any blank area on the taskbar and choose Properties in the context menu to open it.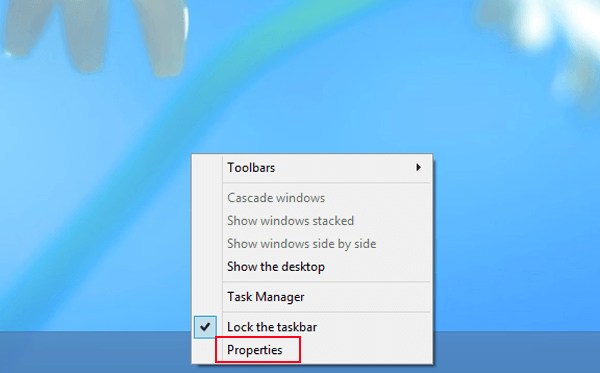 Method 2: Open it from Control Panel.
1. On the desktop, press Windows key (also known as Windows logo key) and I key at the same time to open the Settings panel, and then click Control Panel on it.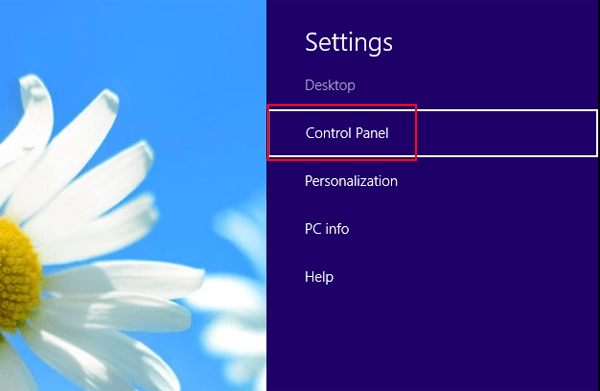 2. In the Control Panel, input taskbar in the top-right search box and select Taskbar in the results.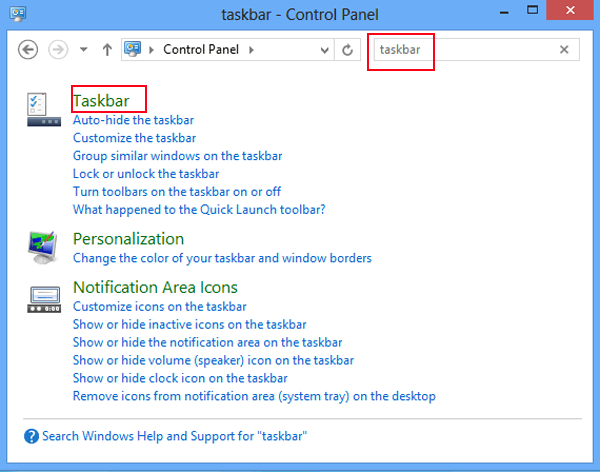 Step 2: Change taskbar icon size in Taskbar Properties.
As the Taskbar Properties window pops up, check the box before Use small taskbar buttons and click OK.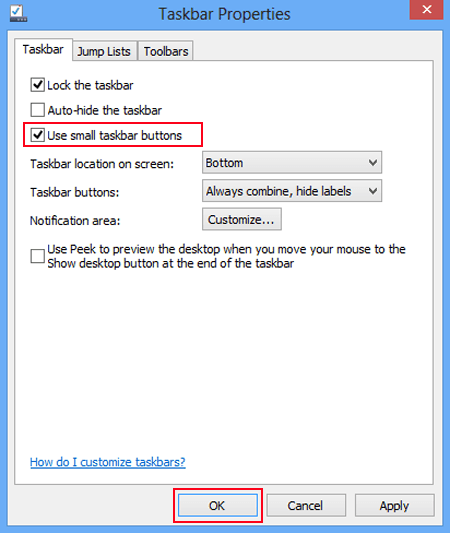 Tips: If you want to restore the taskbar icons to their original size, deselect Use small taskbar buttons and tap OK in Taskbar Properties.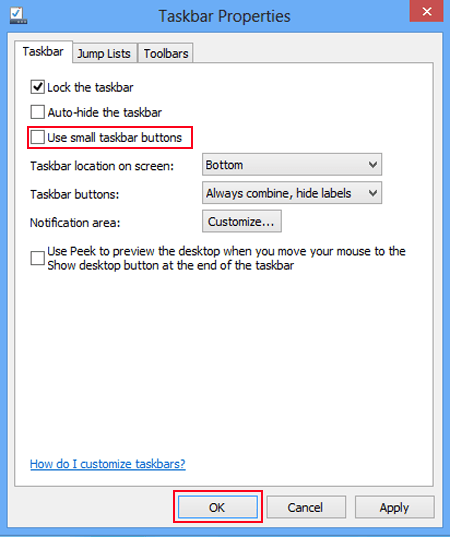 Related Articles: