How to Turn on or off Toolbars on Taskbar in Windows 8/8.1
Toolbars on the taskbar of Windows 8/8.1 computer generally refer to Address, Links, Desktop and Touch Keyboard (as the following picture shows), which undeniably bring users great convenience. However, for some users who are unfamiliar with Windows 8/8.1 system, they may be care about how they can turn them on or off. As a result, this post will respectively introduce two methods to turn on and off Toolbars on taskbar.
Video guide on how to turn on or off Toolbars on taskbar in Windows 8:
2 ways to turn on or off Toolbars on taskbar in Windows 8/8.1 computer:
Way 1: Turn them on or off in Taskbar Properties.
Step 1: Open Search with Windows+F hotkeys, input turn on toolbar and choose Settings to wait for the search results come out.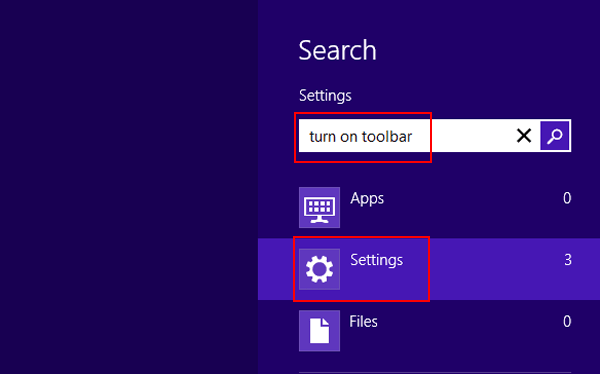 Tips: The information to be input in the search box can also be toolbar, taskbar or turn off toolbar, and they are not case-sensitive.
Step 2: In the left searching results, find and click Turn toolbars on the taskbar on or off.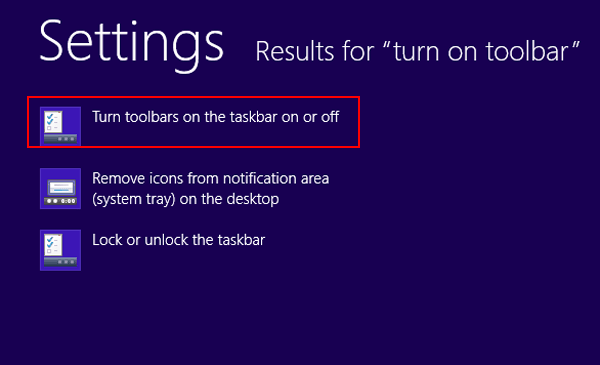 Step 3: As the Taskbar Properties window opens, in Toolbars, check or uncheck the boxes before Address, Links, Touch Keyboard and Desktop, and then tap OK to confirm the settings.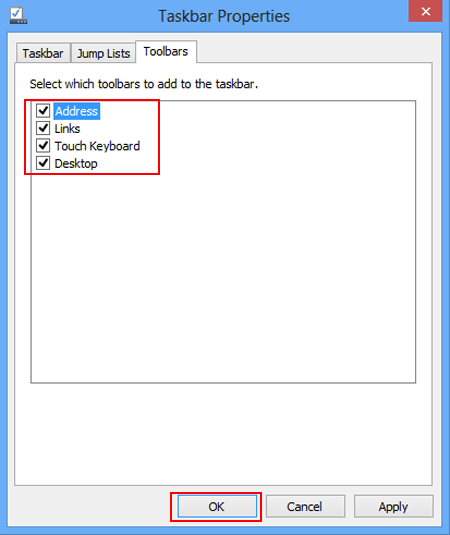 Way 2: Turn Toolbars on or off in the right-click menu of taskbar.
Right-tap any blank area on the taskbar, point at Toolbars in the context menu and then select or unselect the toolbars in the sub-menu to turn them on or off.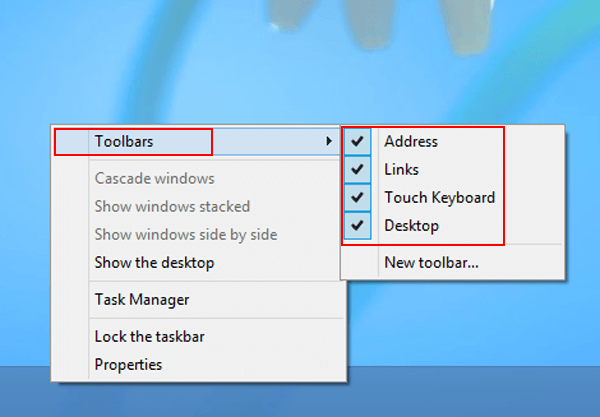 From now on, with the above methods, you can have the on and off status of the taskbar toolbars under your full control.

Related Articles: