Change Time Zone in Windows 8/8.1
If you find that the time zone in your computer is inconsistent with your local time zone, or you have to travel all over the world for business, you can change the time zone by yourself. And this article will introduce two methods to change it in Windows 8 computer for your better reference.
Video guide on how to change time zone on Windows 8:
2 methods to change time zone in Windows 8/8.1:
Method 1: Change the time zone in PC settings.
Step 1: Go to change it in PC settings through search.
Open the Search bar by use of Windows+F hotkeys, type time zone in the blank box, choose Settings and tap Change the time zone.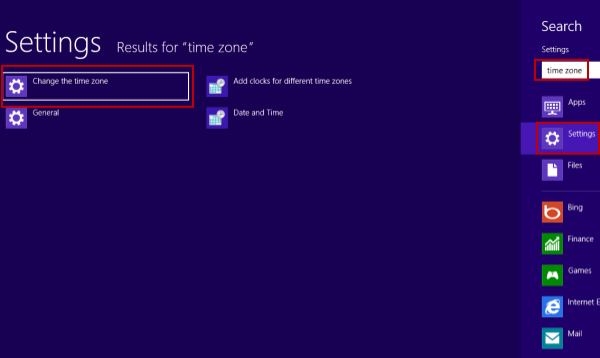 Step 2: Choose another time zone in the General settings of PC settings.
Sub-step 1: In the General settings, click the time zone bar under Time.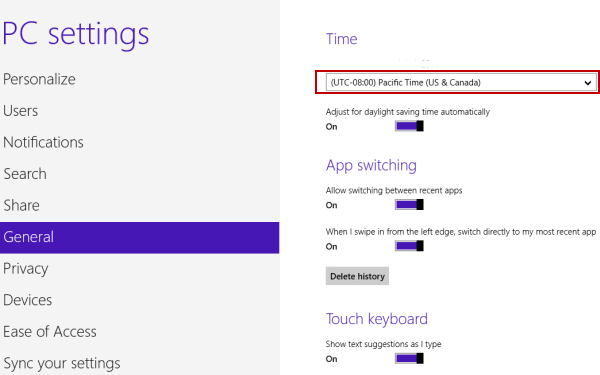 Sub-step 2: Choose another time zone according to the specified need from the list.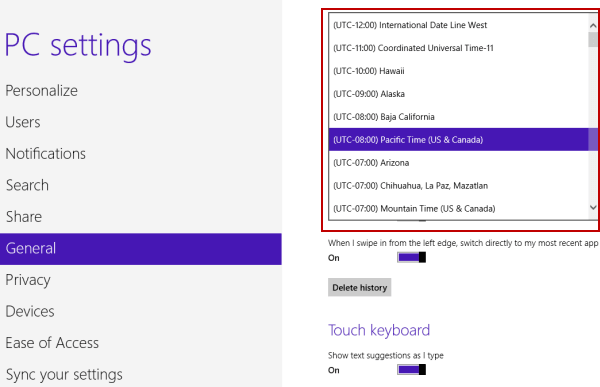 Method 2: Change time zone in Control Panel.
Step 1: Access Control Panel.
Step 2: Select Clock, Language, and Region to go on.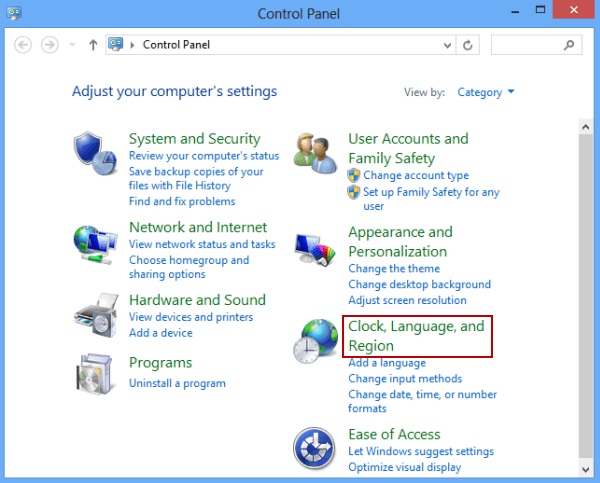 Step 3: Tap Change the time zone under Date and Time option.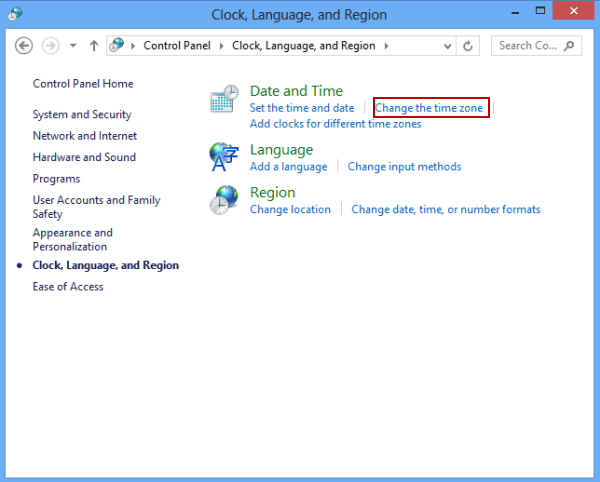 Step 4: Click Change time zone in the Date and Time window.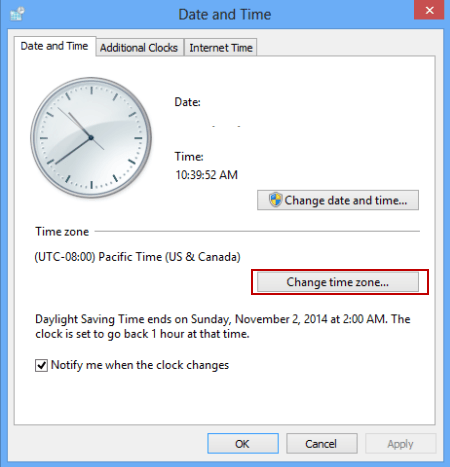 Step 5: As the Time Zone Settings dialog appears, click the down arrow and select another time zone from the drop-down list.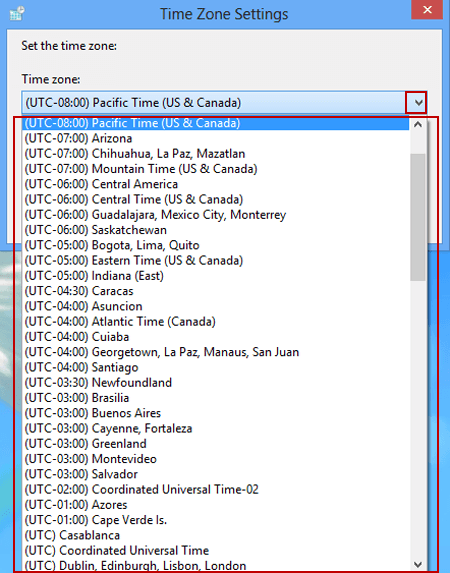 Step 6: Tap OK to confirm the changes to the time zone.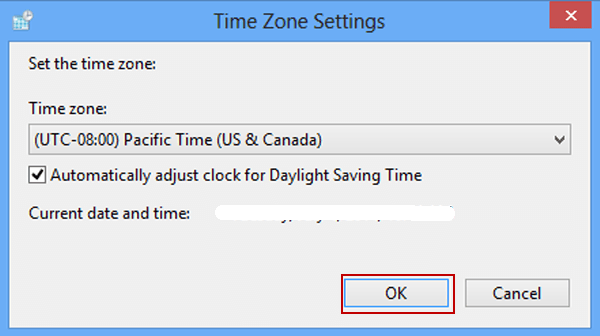 Related Articles: