How to Check Screen Resolution on Windows 8/8.1 Computer
The screen resolution determines the display quality of computer screen. Therefore, when you want to download pictures from the Internet, or change the row number of the start screen tiles, you are highly recommended to check the screen resolution of your PC first, and then select the pictures with proper size or appropriate number of rows. Now, the question pending is how to check screen resolution. And this text will specifically show you how to do it on Windows 8/8.1 computer.
Video guide on how to check screen resolution on Windows 8:
2 methods to check screen resolution in Windows 8/8.1 computer:
Method 1: Check screen resolution from the right-click menu on desktop.
Right-tap any blank area on the desktop, and then choose Screen resolution in the context menu, as the following screen shot exhibits.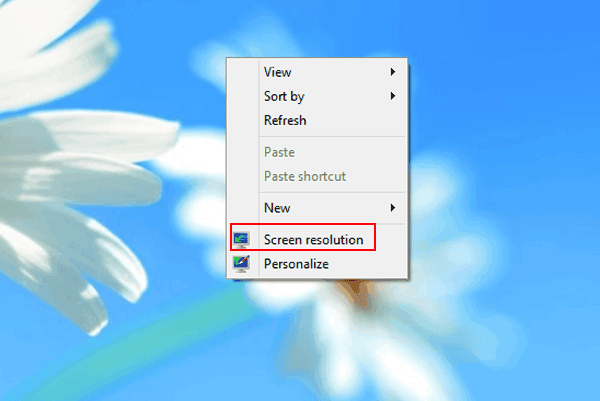 Method 2: Check screen resolution in Control Panel.
This way can be done with the 2 processes below.
1. Open Run dialog box by pressing Windows key+R, input control panel and click OK to enter Control Panel.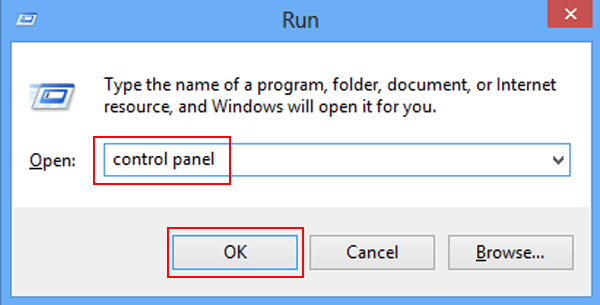 2. In the Control Panel, choose Adjust screen resolution under Appearance and Personalization.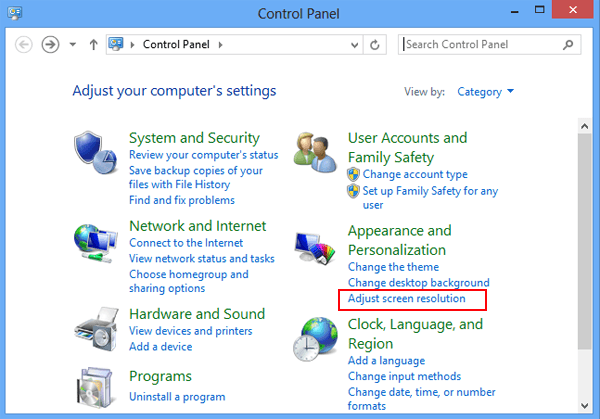 By one of the above two ways, you can open the Screen Resolution window and check its size instantly. Please look at the following photo.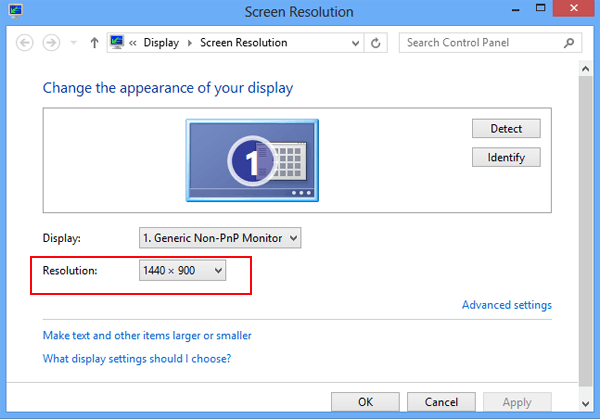 Related Articles: