How to Check Keyboard Status in Windows 8 | Working Normally?
If you cannot type anything into your PC through the keyboard, the first thing you want to do may be checking the keyboard working status. In other words, you may wonder whether the keyboard works normally or not. Suppose you have no idea how to check keyboard status in your computer, for your reference, this article will particularly introduce two methods to check it in Windows 8 computer.
Video guide on how to check keyboard working status in Windows 8:
2 ways to check keyboard status in Windows 8:
Way 1: Check keyboard status in Device Manager.
Step 1: Right-click Computer on the desktop and choose Manage in the context menu to open Computer Management.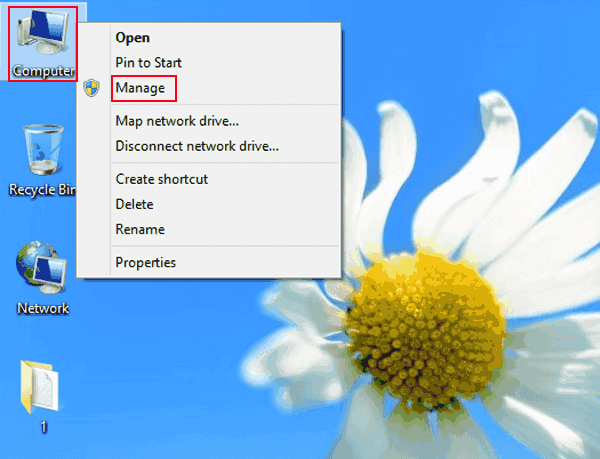 Tips: You can learn how to add Computer icon to desktop from How to Show and Hide Desktop Icons on Windows 8/8.1.
Step 2: In Computer Management window, tap Device Manager on the left to open it.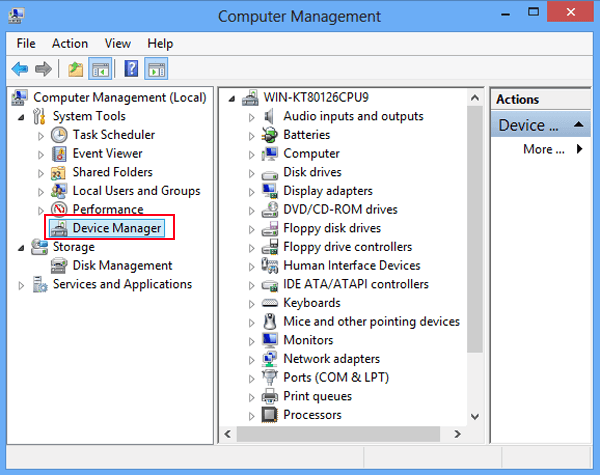 Step 3: Double-tap Keyboards, right-click the pop-up keyboard (here referred to Standard PS/2 Keyboard) and select Properties in the list.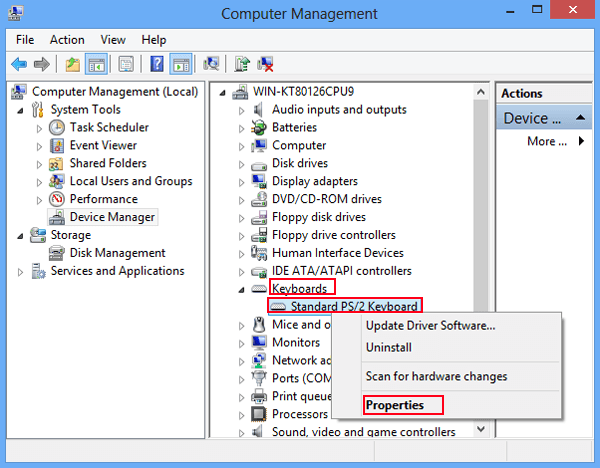 Step 4: As the Properties window shows up, check Device status in General.
If the keyboard works normally, you can see the information that reads, "This device is working properly." If not, you will view the info that reads, "The drivers for this device are not installed. To find a driver for this device, click Update Driver."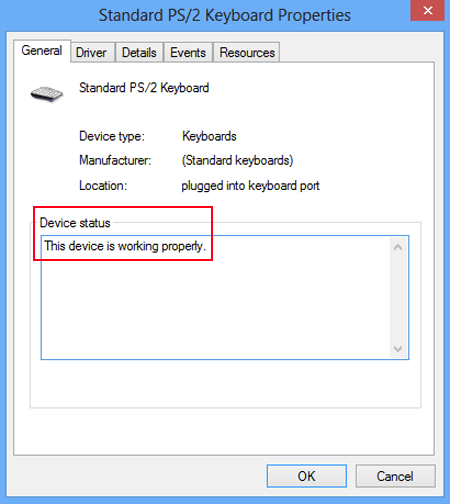 Tips: This method is commonly-used when you want to check the working status of other devices. In addition, if you are looking for a method which is simpler than it, you can refer to the second way.
Way 2: Check keyboard status in the Keyboard Properties window.
Step 1: Open the Search panel by the hotkeys of Windows+F, choose Settings, type keyboard in the search box and click Keyboard to open the Keyboard Properties window.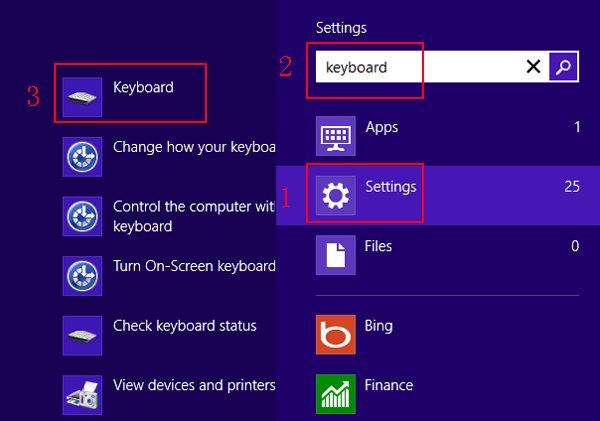 Step 2: In the Keyboard Properties window, select Hardware on the top left, and click Properties on the bottom right.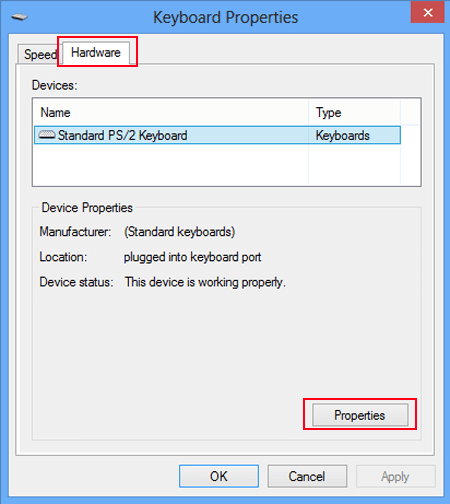 Step 3: Check the information under Device status in the following window.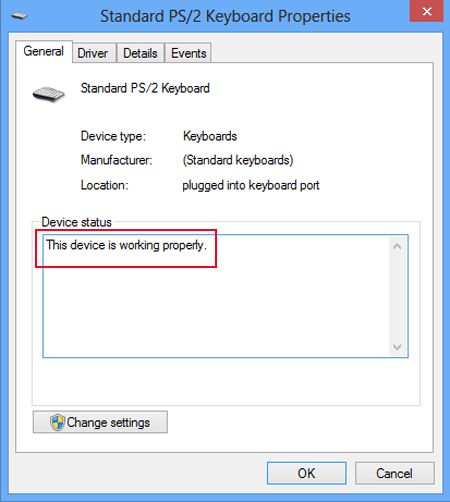 At last, suppose you find that the keyboard cannot work properly, apart from updating its driver, you can turn on Touch Keyboard to replace it.
Related Articles: