How to Create A Shortcut for Run on Windows 8 Desktop
The Run app is greatly useful in opening other programs, folders, documents or Internet resource on Windows 8 computer, so most people choose to pin it to the taskbar on the desktop when it is frequently needed, as shown in the following screen shot. However, have you ever thought that you can create a shortcut for Run on the desktop? If you would like learn more about the concrete operation method, the steps below are for your better reference.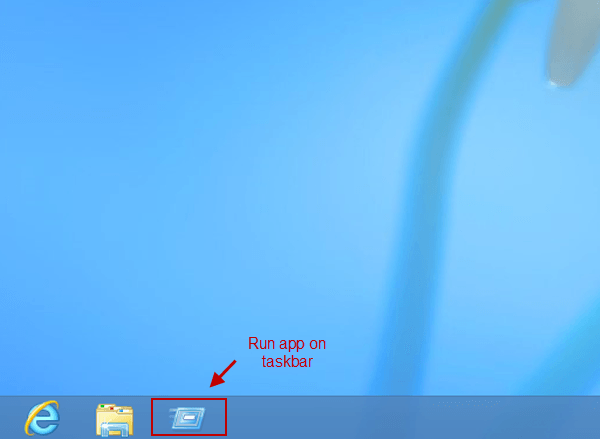 Tip: Before you apply the steps illustrated here to create a Run shortcut, you should make related setting to show the hidden items in your PC first.
Video guide on how to create Run shortcut on desktop in Windows 8:
Steps to create a shortcut for Run on Windows 8 desktop:
Step 1: Right-tap any blank area on the desktop, choose New and tap Shortcut to begin creating a new shortcut.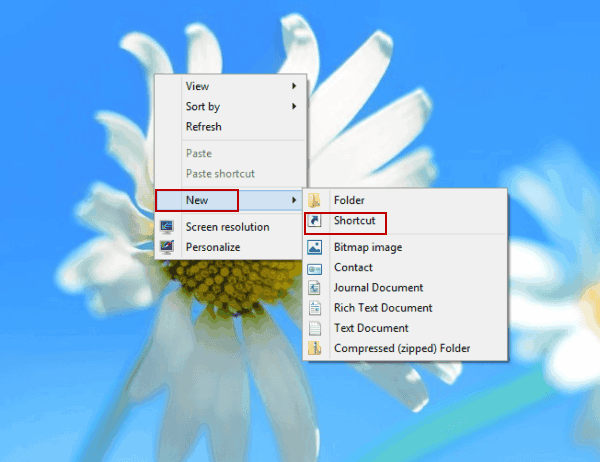 Step 2: In the Create Shortcut window, click Browse button.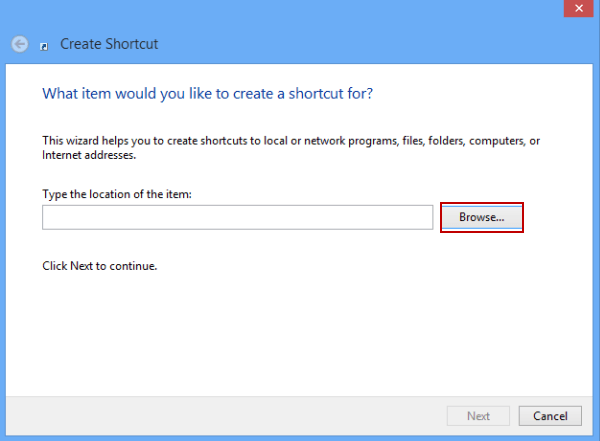 Step 3: As the Browse for Files or Folders dialog box appears, locate Run according to the following path and tap OK.
Computer/Local Disk (C:)/Users/Default/AppData/Roaming/Microsoft/Windows/Start Menu/Programs/Windows System/Run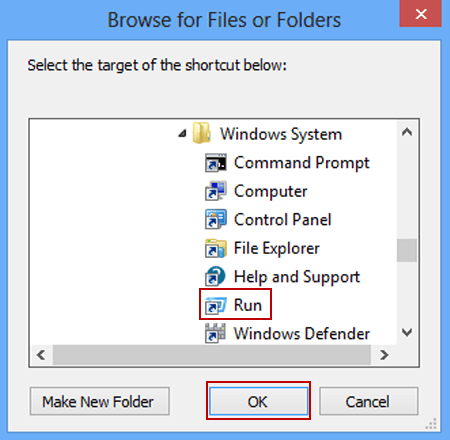 Step 4: When returning to the Create Shortcut window, click Next to move on.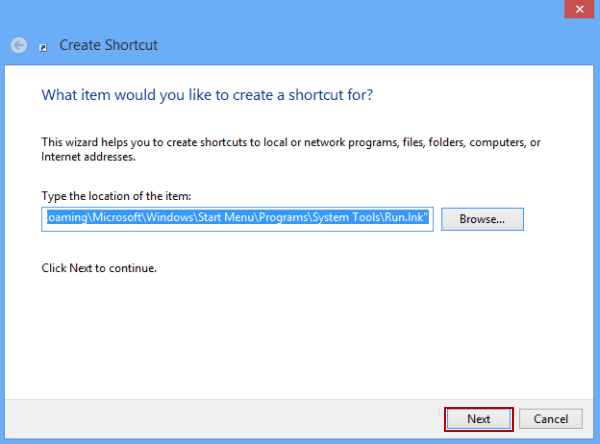 Step 5: Choose Finish to create the shortcut.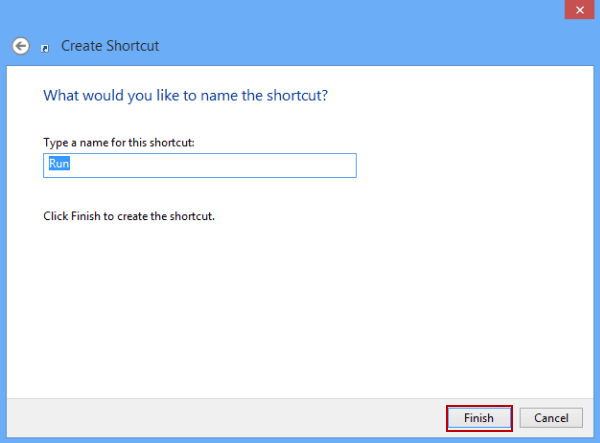 Then, the Run shortcut will show up on the desktop, as exhibited in the picture below.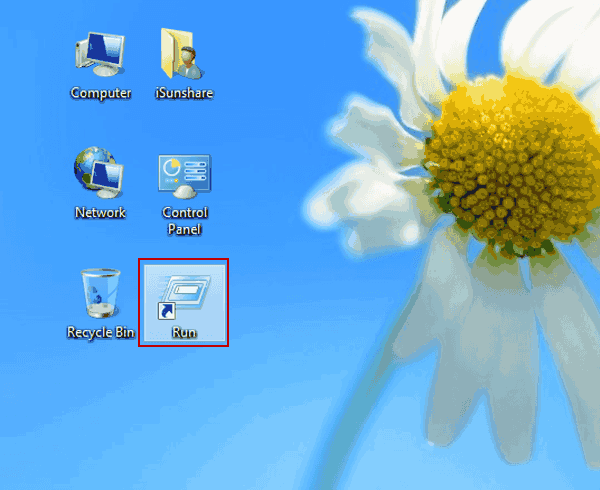 Related Articles: