Add Control Panel to Desktop in Windows 8 Computer
The Control Panel is frequently accessed when you would like to change settings in it, such as adding a language, changing date and time, etc. Therefore, if it is added to the desktop, you can open it immediately, instead of accessing it through Run dialog, Quick Access Menu and any other media. And now, this article will respectively introduce three methods to add Control Panel to desktop in Windows 8 computer.

3 ways to add Control Panel to desktop on Windows 8 computer:
Way 1: Pin Control Panel to the desktop taskbar.
Step 1: Press Windows+F composite key to open Search bar, enter control panel and choose Apps to find it.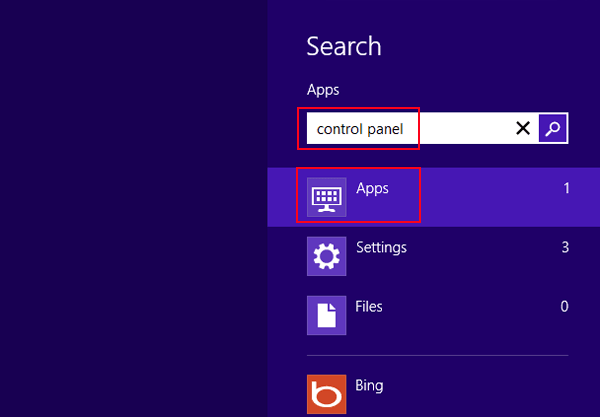 Step 2: Right-tap Control Panel in the search result, and select Pin to taskbar on the bottom left corner.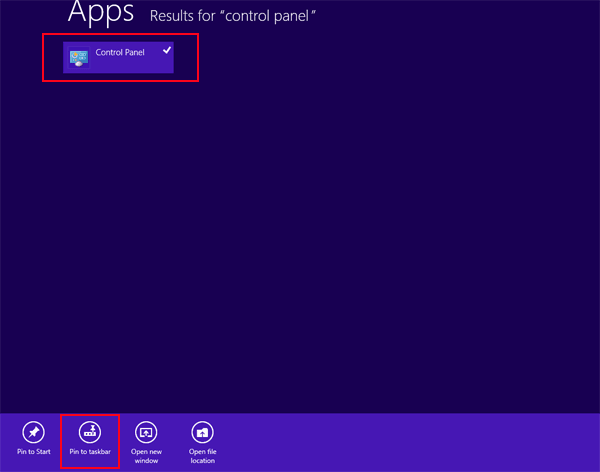 Way 2: Create a shortcut for Control Panel on the desktop.
Click the File Explorer icon on the lower left corner of the desktop, choose Desktop in the pop-up window, right-tap Control Panel and choose Create shortcut.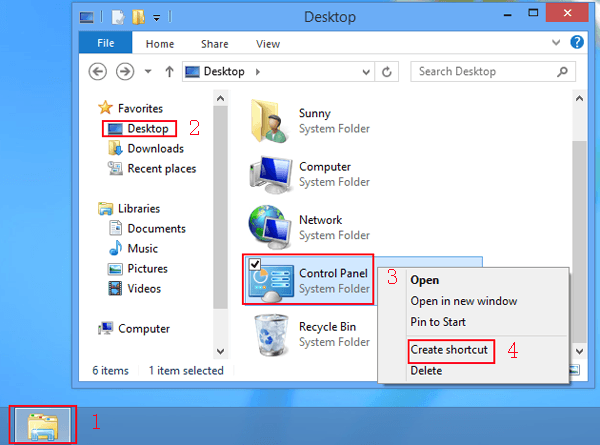 Way 3: Add Control Panel icon to desktop in Desktop Icon Settings.
Step 1: On the desktop, open Settings panel with Windows+I hotkeys, and then select Personalization in the panel.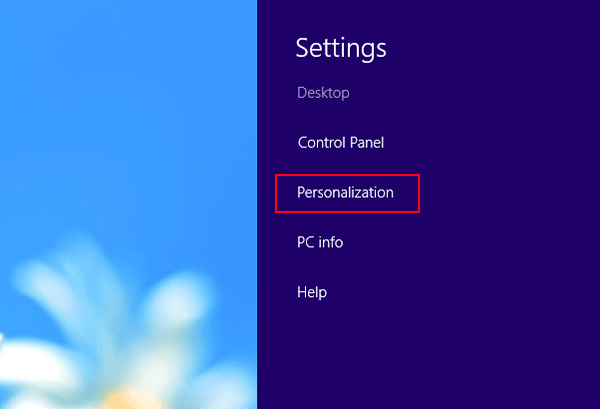 Step 2: Click Change desktop icons in Personalization window.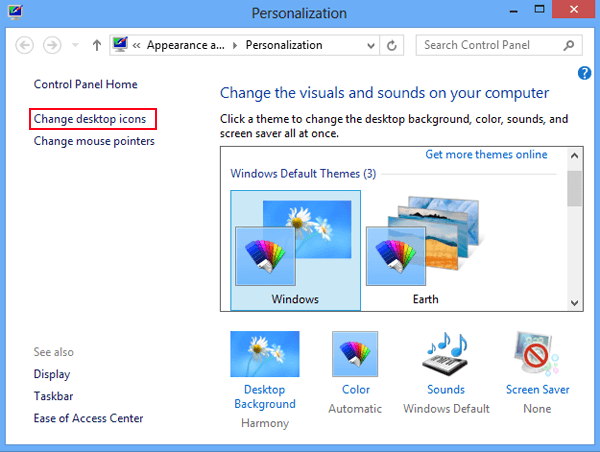 Step 3: When the window of Desktop Icon Settings opens, check the small box before Control Panel and tap OK.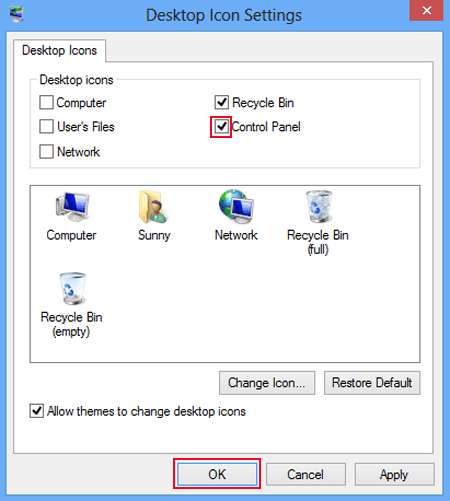 At this moment, you can choose a method, which you think is most convenient, to add Control Panel to your Windows 8 computer desktop.
Related Articles: