How to Customize Recycle Bin Size in Windows 8
Have you ever encountered a situation where you have to remove some films, videos or other folders from a hard drive? If yes, what did you do if they were too large to be moved to the Recycle Bin? Perhaps, you deleted them permanently although you were unwilling to do that. Undeniably, it is a pity for doing so because some of them may be meaningful to you. However, in fact, sometimes you don't have to remove those that are rejected to be moved to Recycle Bin because of their large size, for you can easily solve the problem by customizing Recycle Bin size in your computer. And this post will show you how to realize the aim by two steps.

2 steps to customize Recycle Bin size in Windows 8 computer:
Step 1: Open Recycle Bin Properties.
To open it, you can right-click Recycle Bin on the desktop and select Properties in the menu.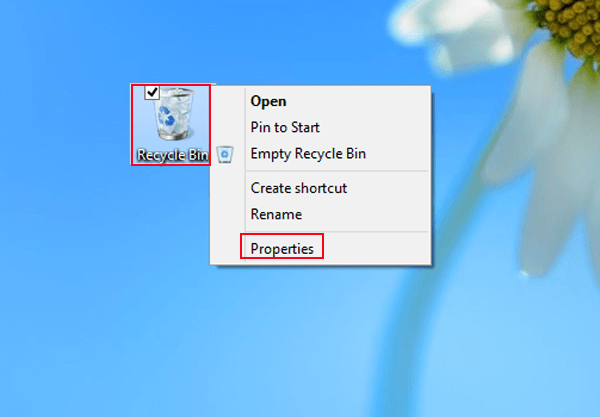 Step 2: Customize the Recycle Bin size for a specified hard drive.
As the Recycle Bin Properties window emerges, choose the hard disk where the object to be deleted is, manually change the value in the box under Custom size and then click OK.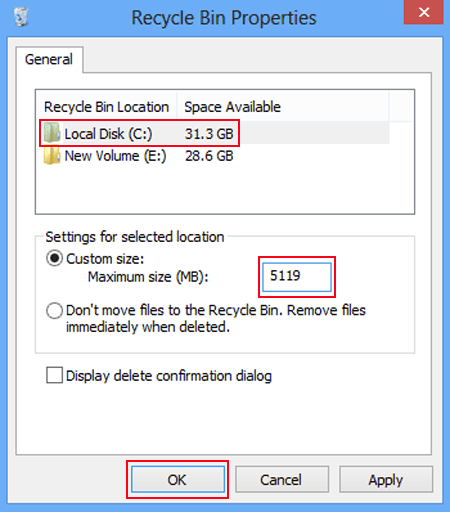 Related Articles: