How to Show and Hide Desktop Icons on Windows 8 Computer
When Windows 8 is installed successfully in a computer, only the icon of Recycle Bin is shown on the desktop, while some other common icons, including Computer and Network, are not displayed on it. For convenience, a huge number of users may choose to create shortcuts for the common apps on their computer desktop (see the following picture of creating shortcut for Computer), because they do not know how to show them by another way. Therefore, in this article, a new method to show and hide desktop icons on Windows 8 computer will be particularly and explicitly illustrated.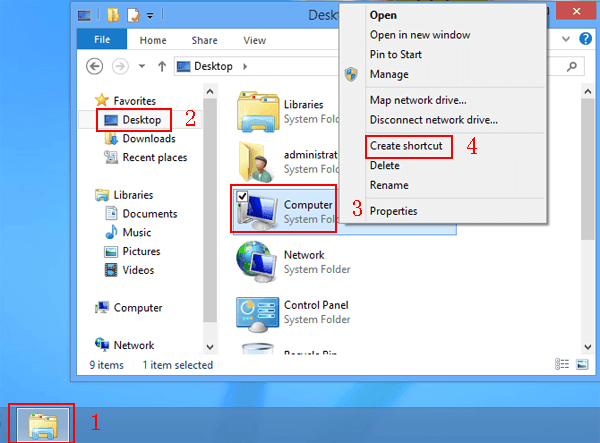 Video guide on how to show or hide desktop icons on Windows 8:
Steps to show and hide desktop icons on Windows 8 computer:
Step 1: Open Search panel by use of Windows+F hotkeys, input desktop icon in the empty box and choose Settings to begin searching.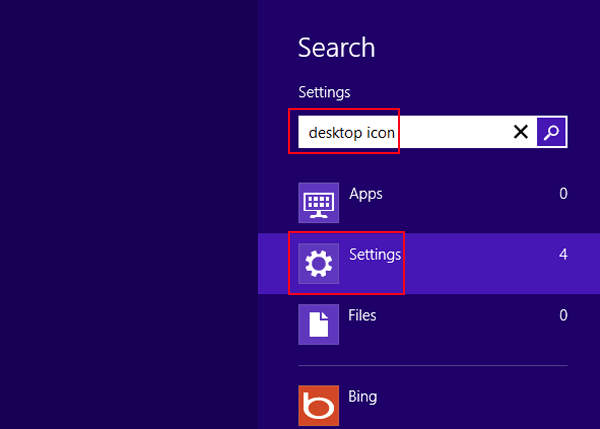 Step 2: Click Show or hide common icons on the desktop in the searching results.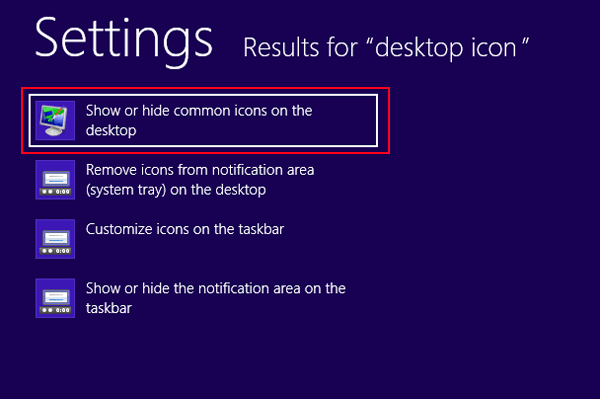 Step 3: Select or unselect the icons to be shown or hidden.
1. To show the desktop icons, as the window of Desktop Icon Settings turns up, select the provided icons which contain Computer, Network, Recycle Bin, User's Files, and Control Panel, and then click OK.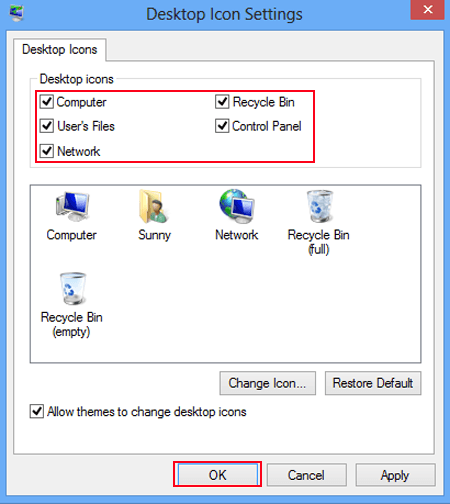 2. To hide the desktop icons, deselect the icons listed and tap OK.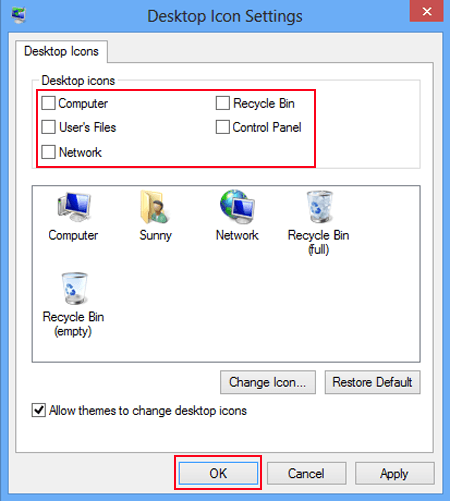 In a conclusion, with this method, you can show or hide five common icons mentioned above on your Windows 8/8.1 computer desktop.
Related Articles: