How to Hide an App from Search Bar on Windows 8/8.1
From the Search bar, you can directly open the apps listed on it, as shown in the following picture. However, you may find that some of the apps are rarely used, which might make you feel that it is unnecessary for them to show up on the Search panel. Thus, this text will tell you how to hide an app from Search bar on Windows 8 computer by two steps.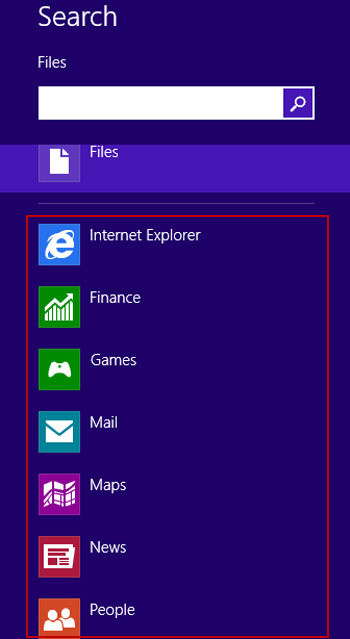 2 steps to hide an app from Search bar on Windows 8/8.1:
Step 1: Open the Search bar via Charms Menu.
If your PC is a tablet, swipe left from the right edge on the Start screen (or Desktop) to open the Charms Menu. If it is a laptop or desktop, move the mouse pointer to the top right or bottom right corner to turn on the Charms Menu. After that, choose Search on it.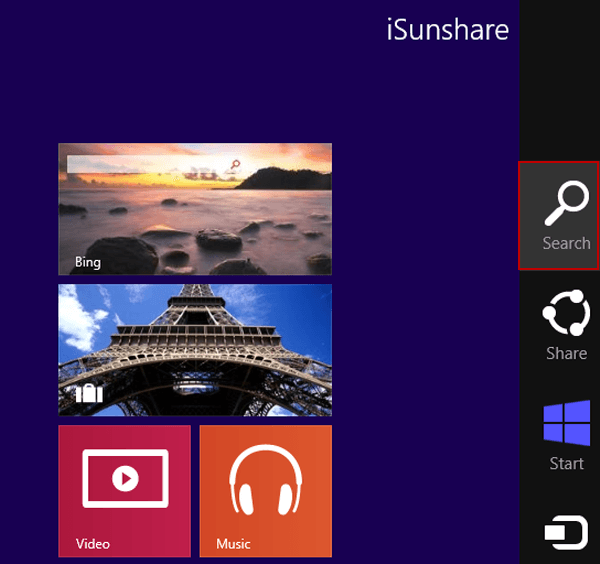 Step 2: Hide an app from Search bar.
On the Search bar, right-click an app you would like to hide and select Hide in the context menu.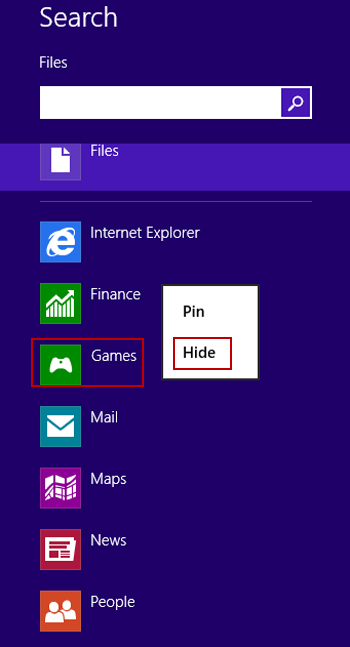 In no time, the app chosen is hidden from the Search bar, as exhibited in the screen shot below.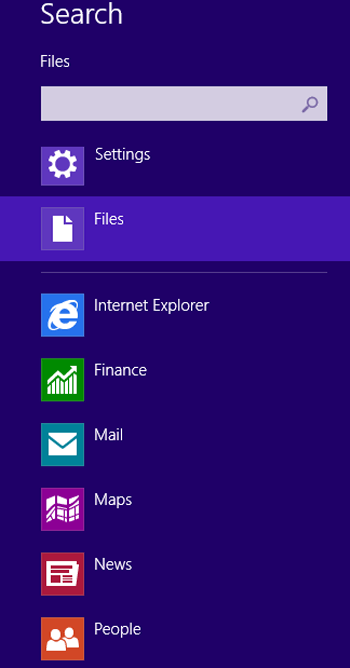 Related Articles: