Change App Order on Search Bar in Windows 8/8.1
Have you ever thought that you can reorder the apps on Search bar (see the following screen shot) in your Windows 8/8.1 PC? More simply speaking, you can decide which app is the first one to be shown on the Search panel. And the concrete method is really simple because it can be realized by only two steps.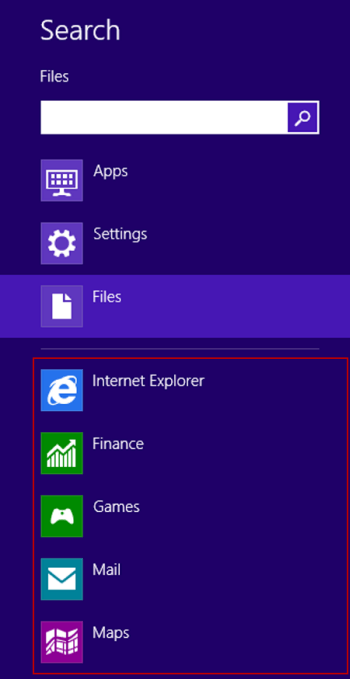 2 steps to change app order on Search bar in Windows 8/8.1:
Step 1: Open the Search bar.
You can right-click the bottom left corner on the Start screen or Desktop to open the Quick Access Menu, and then select Search on it.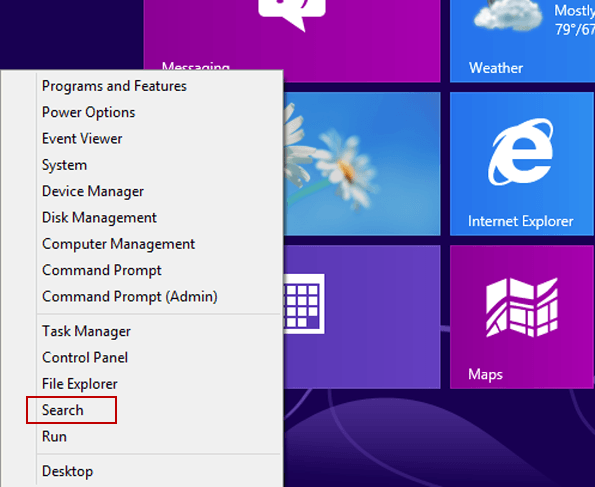 Step 2: Right-click the app you want to place on the first line, and select Pin in the context menu.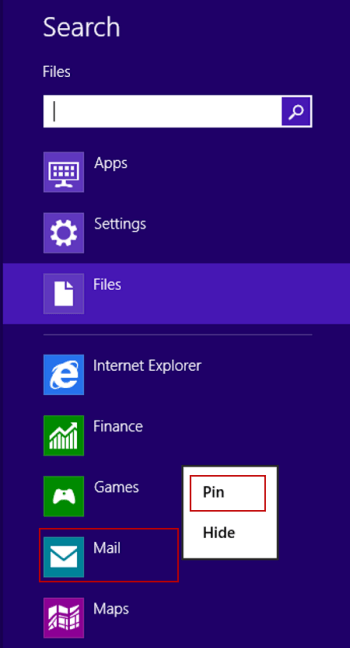 Immediately, you can see that the selected app is pinned to the top on the Search bar.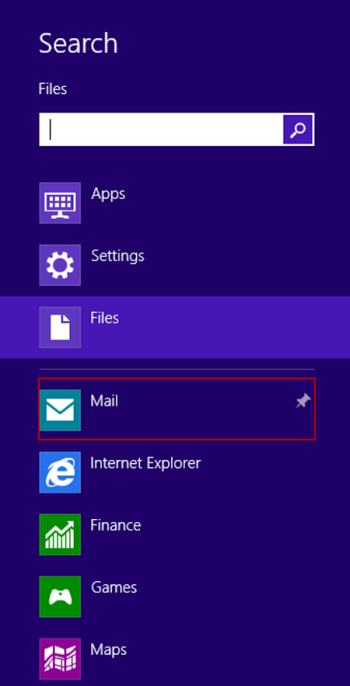 Related Articles: