How to Manage Startup Programs in Windows 8/8.1 Computer
"My computer speed is getting slower and slower, and I find that many programs run automatically when my computer starts up. What should I do? Help!"
To solve the problem above, having a better control to the startup programs in the computer is one of the most effective methods. Further speaking, you can disable some startup items in your computer so that they will not run during the startup process. And for your better understanding, this article will illustrate how to manage startup programs in Windows 8/8.1 computer in particular.
Video guide on how to manage startup programs in Windows 8:
2 methods to manage startup programs on Windows 8/8.1 computer:
Method 1: Manage startup programs in System Configuration.
Step 1: Open Run dialog box by pressing Windows key+R, type msconfig in the empty box and click OK to open System Configuration.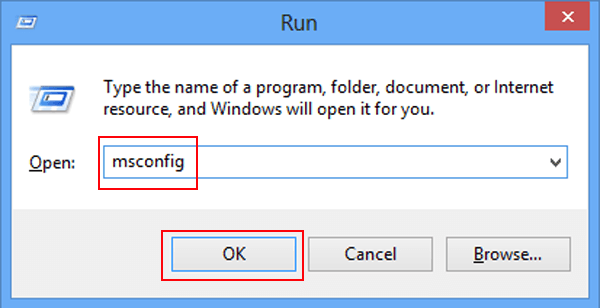 Step 2: In the System Configuration window, choose Startup on the upper left and tap Open Task Manager to go on.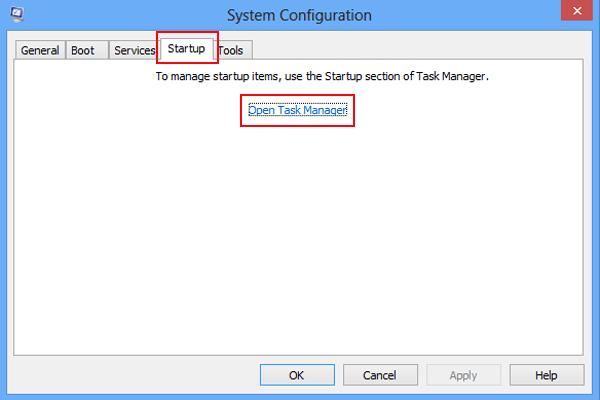 Step 3: When Task Manager shows up, select Startup on the top, right-tap a startup program which has high startup impact and you want to manage, and then choose Disable in the context menu.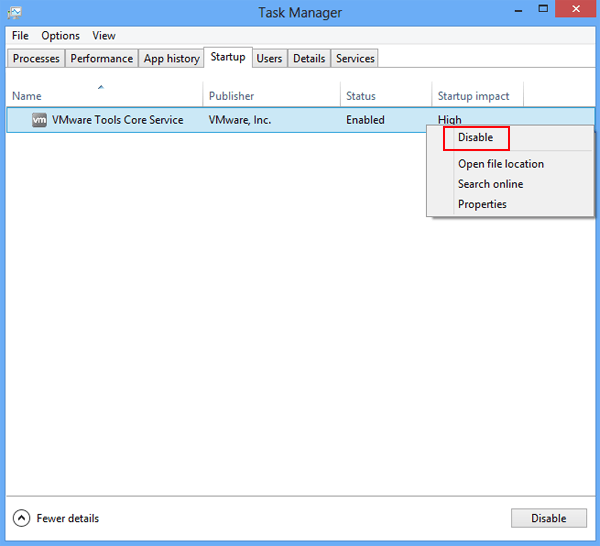 Tips: In this procedure, you can also choose a startup item and tap the Disable button on the bottom right corner, as shown in the following picture.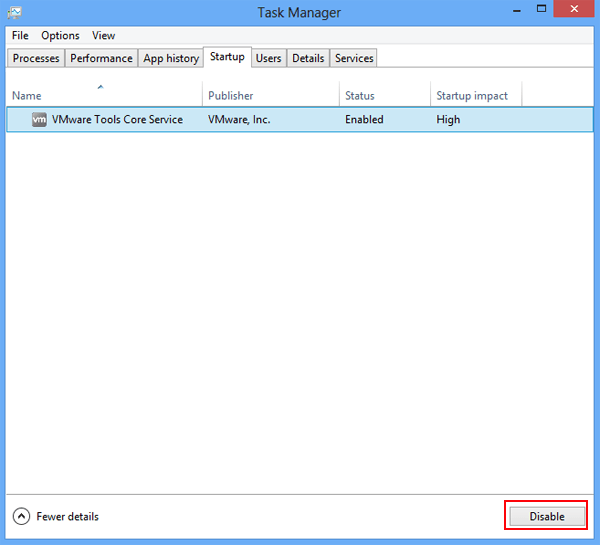 Method 2: Manage startup programs directly in Task Manager.
Step 1: Start Task Manager.
Step 2: In the Startup options, manage the startup programs according to the operation in the above third step.
When you manage startup programs in your PC by following the ways described in this text, you will discover that your computer speeds up to a great extent. As a famous saying goes, "Practice is the sole criterion for testing truth". So you can put the methods into use to examine their effectiveness right away.

Related Articles: