Backup Registry in Windows 8/8.1 Computer
If you backup the Registry in your computer, you will be able to restore it when you make some irreversible errors to it through the Registry Editor. Hence, this article mainly shows you how to backup Registry in Windows 8 computer.
Steps to backup Registry in Windows 8/8.1:
Step 1: Open the Registry Editor.
Step 2: In the Registry Editor, open File on the menu bar and select Export in the drop-down list.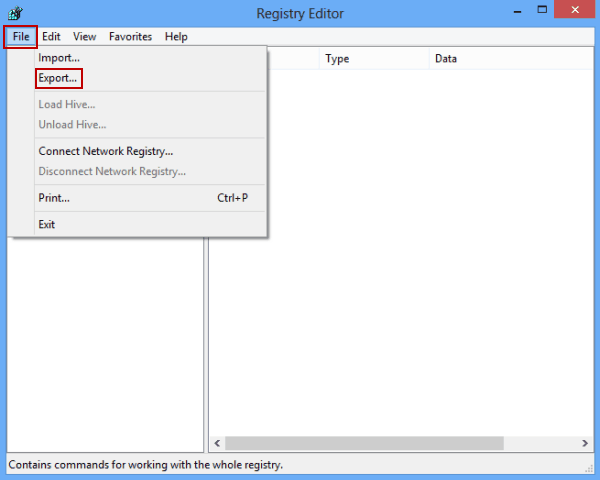 Step 3: As the Export Registry File window appears, specify the place (e.g. Desktop) you want to save the file, name the file as Registry and tap Save.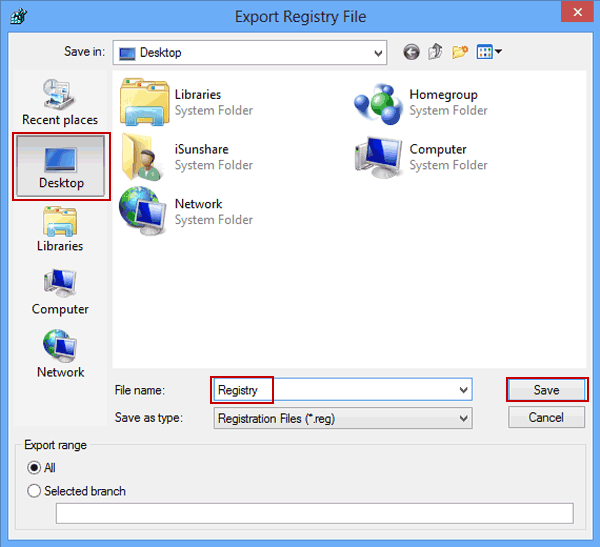 After these three steps, the Registry is backed up successfully, as exhibited in the following screen shot.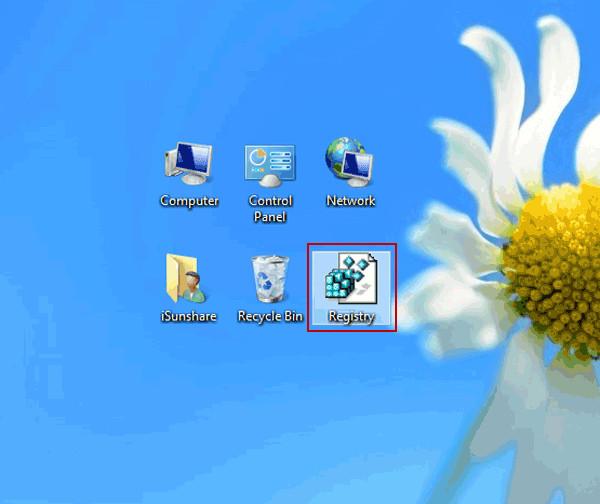 Tip: To solve problems similar to the one mentioned at the beginning, you can also create restore points in your PC and restore all the settings with their help.
Related Articles: