How to Open Each Folder in Its Own Window
What phenomenon can you discover from the following screen shot? Undoubtedly, it is easy for you to find that each folder (i.e. Desktop, Computer and Local Disk) is opened in its own window. However, generally speaking, each folder is opened in the same window by default, so you may wonder how to make this phenomenon happen now. To help you have a better understanding of the concrete method, this article will illustrate its steps logically and explicitly.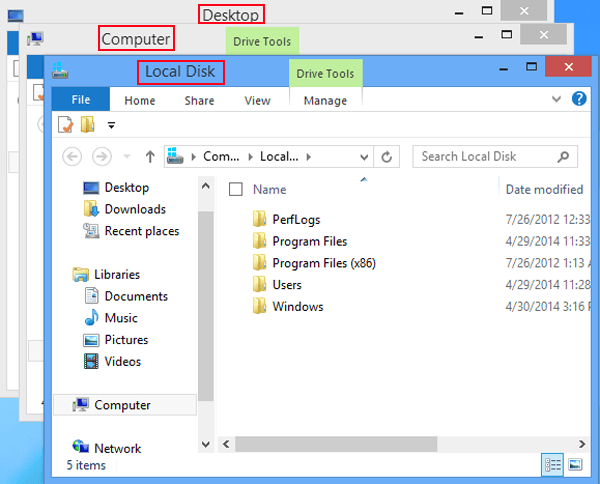 Video guide on how to open each folder in its own window on Windows 8:
Steps to make each folder open in its own window on Windows 8:
Step 1: Open Folder Options.
This step can be completed by the two procedures below.
1. On the desktop, right-click Recycle Bin and select Open to open it.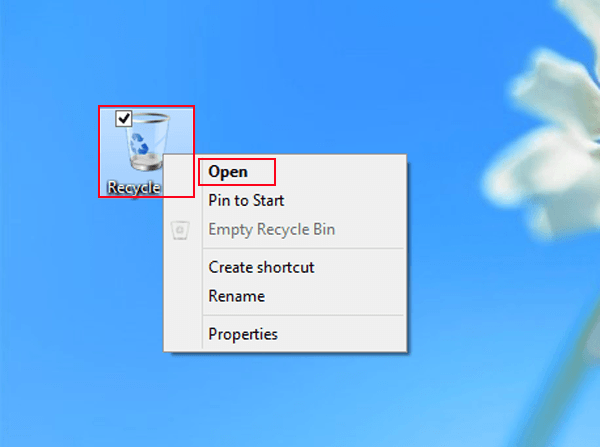 2. In the Recycle Bin window, choose View on the Menu Bar and tap Options in the Ribbon interface.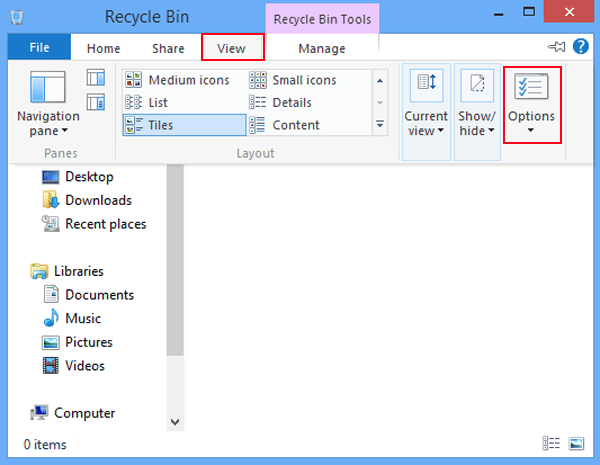 Step 2: Change the General settings in Folder Options.
As the Folder Options window appears, in General settings, select Open each folder in its own window under the item of Browse folders, and click OK.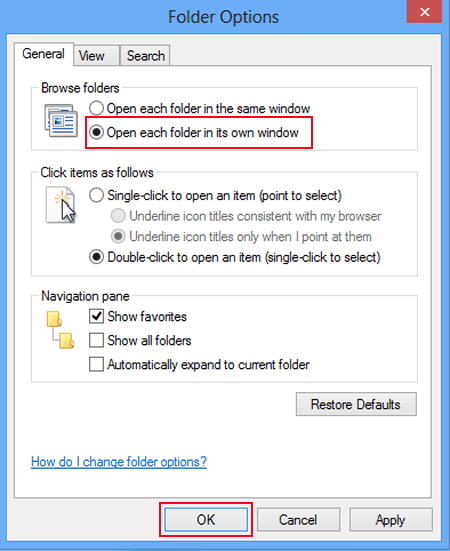 After finishing the above steps, you can open each folder in its own window on your PC.
Related Articles: