Open Windows 8/8.1 Sound Recorder
Do you know that there is build-in sound recording function in Windows 8 computer? For your information, this function is achieved by means of Sound Recorder (referred to the following picture). As you know, Sound Recorder makes life more colorful and attractive. For instance, you can use it to record beautiful opening songs, background music, interludes and ending songs of films and TV dramas. You can also apply it to record songs singing by yourself, and practice oral English or other languages. Consequently, this text will illustrate how to open the Sound Recorder for your convenience.

Video guide on how to open Sound Recorder on Windows 8:
3 ways to open Windows 8 Sound Recorder:
Way 1: Open Sound Recorder from Apps.
Step 1: Right-click any icon on the Start Menu (or Metro Interface) and select All apps on the lower right corner to enter Apps screen.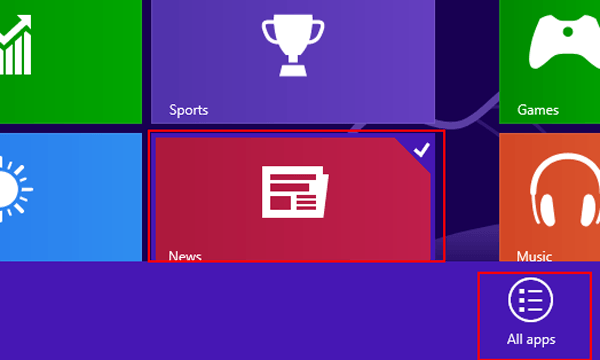 Tips: You can also right-click any blank space on the Start Menu and choose All apps to open Apps.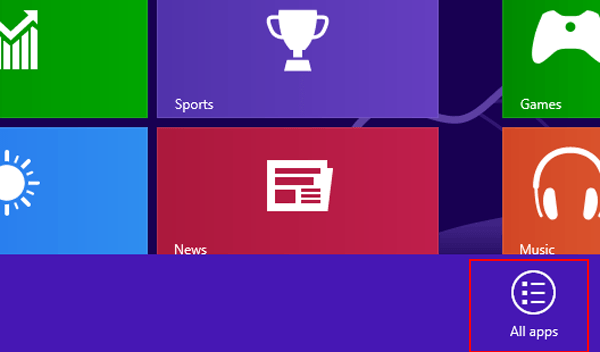 Step 2: In the Apps list, find Sound Recorder and click it to open it.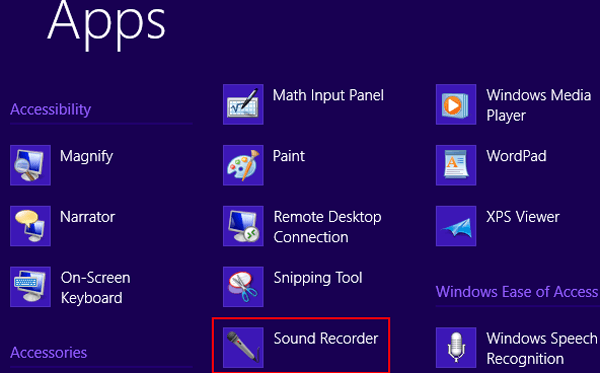 Way 2: Open Sound Recorder from Search Bar.
Step 1: Press Windows key (also referred to WIN key) and F key to open Search Bar.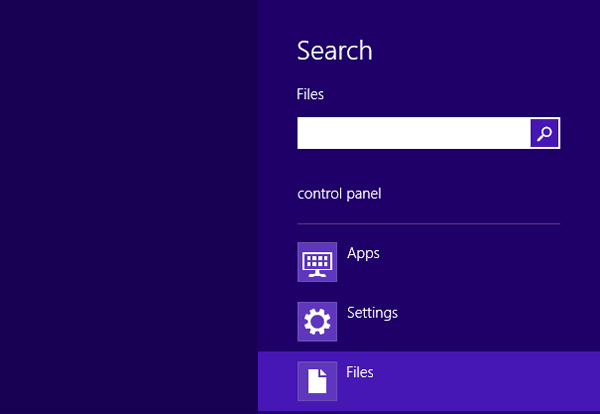 Step 2: Choose Apps, input sound recorder in the search box and select Sound Recorder in the left search results.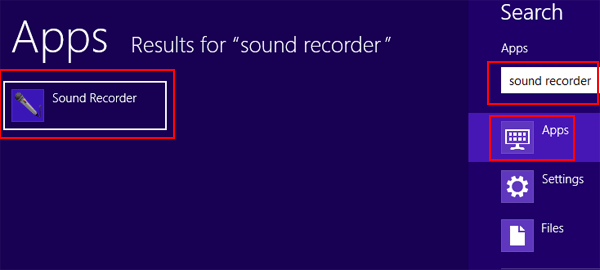 Way 3: Open Sound Recorder through Run dialog box.
Open Run dialog box with the composite key of Windows key+R, enter soundrecorder in the empty run box, and click OK, as the following picture exhibits.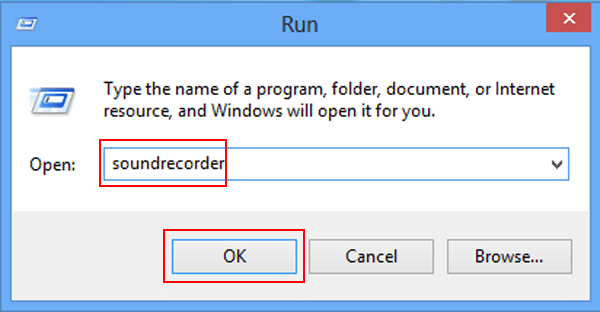 Note: There is no space between "sound" and "recorder".
With the help of these three methods, you are able to rapidly open Sound Recorder on your Windows 8 computer and use it to record anything you would like to record and save.
Related Articles: