Sound Recorder Not Running | What to Do
"Hey, there. Recently, I found that the Sound Recorder was not running on a Windows 8 computer (see following picture). Up till now, I still cannot figure out the problem, so I need your help to solve it. Look forward for your reply."

As the above picture implies, the setting related with Sound Recorder is controlled by Group Policy, so you can find and re-edit this setting in the Group Policy Editor. For more info, please look at the steps below.
Video guide on how to allow Sound Recorder to run on Windows 8:
Steps to allow Sound Recorder to run in Windows 8/8.1:
Step 1: Open the Local Group Policy Editor.
Step 2: Find and unfold the Sound Recorder folder.
For your information, it is located in User Configuration/Administrative Templates/Windows Components.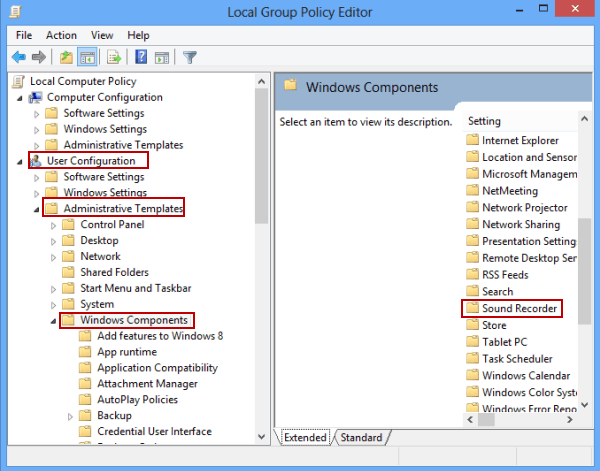 Step 3: Enter the setting called "Do not allow Sound Recorder to run" by double-clicking it.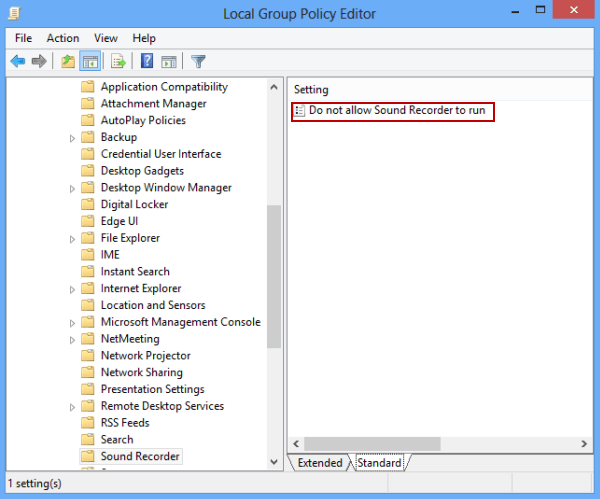 Step 4: Choose Not Configured or Disabled, and tap OK.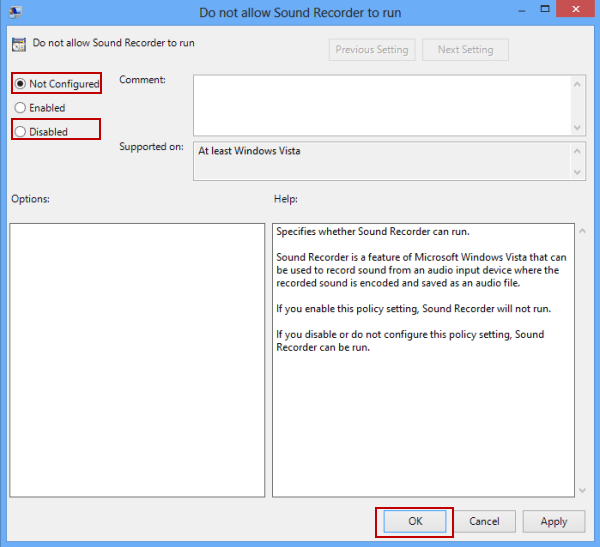 Finishing these steps, you can run Sound Recorder on Windows 8 computer again.
Related Articles: