How to Open Windows 8 Thumb Keyboard
Have you ever heard of Windows 8 Thumb Keyboard? As one kind of Touch Keyboard, it is a virtual tool (as shown in the following picture) provided for better user experience especially of tablet. If you are inquisitive about its concrete location in the Windows 8 computer, this article will logically show you how to find and open it.

Video guide on how to open Thumb Keyboard on Windows 8:
Steps to open Windows 8 Thumb Keyboard:
Step 1: After entering the desktop, click Touch Keyboard icon on the taskbar to turn on Touch Keyboard.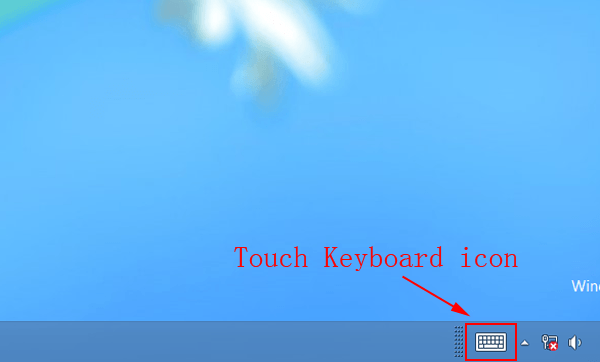 Tips: If you cannot find the icon on the taskbar, you can display it by the method below.
1. Right-click any blank area on the taskbar, and choose Properties in the context menu.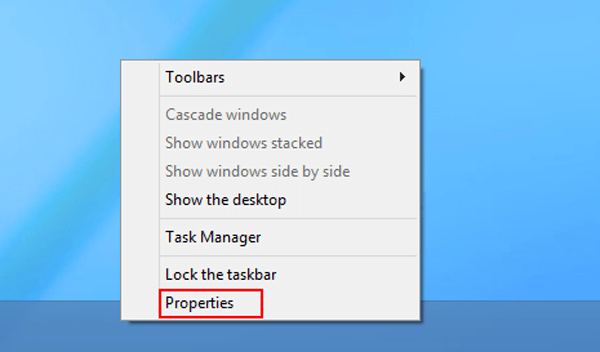 2. In Taskbar Properties interface, select Toolbars, check the box ahead of Touch Keyboard and tap OK.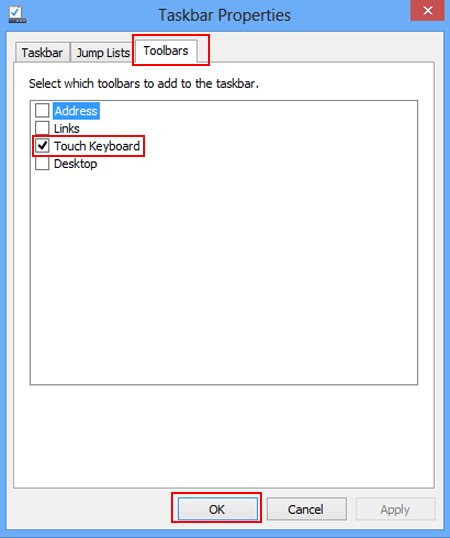 Step 2: Tap the keyboard icon on the lower right of the pop-up Touch Keyboard.

Step 3: Choose the second keyboard type (representing Thumb Keyboard) in the list, as the following screen shot shows.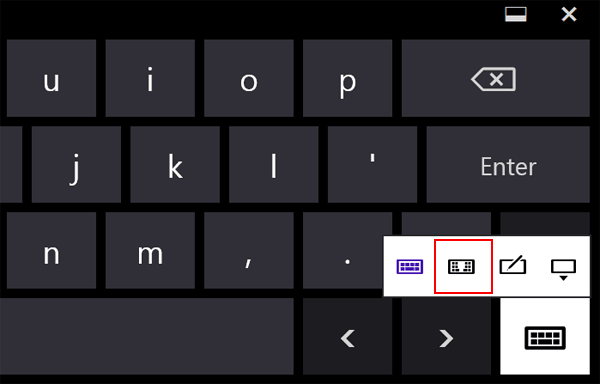 After these three steps, the Thumb Keyboard on Windows 8 computer is opened at once.

With the Thumb Keyboard, you will find it more convenient to input information on your PC if you own a Windows 8 tablet. Moreover, suppose your PC is a laptop or desktop, you can also use it to enter some passwords which you want to hide from others.

Tips: By a method similar to this one, you can open the Handwriting Keyboard.
Related Articles: