How to Open Handwriting Keyboard on Windows 8
For users who own Windows 8 tablets, sometimes, it is more convenient and efficient for them to directly write messages or other information with their hands or handwriting pen on the Handwriting Keyboard (see the following picture). Yet, many new users may have no idea where the keyboard is. Therefore, this article will illustrate how to open Handwriting Keyboard on Windows 8 computer.

Video guide on how to open Handwriting Keyboard on Windows 8:
2 steps to open Handwriting Keyboard in Windows 8:

Step 1: Click the Touch Keyboard icon on the desktop taskbar to open the Touch Keyboard.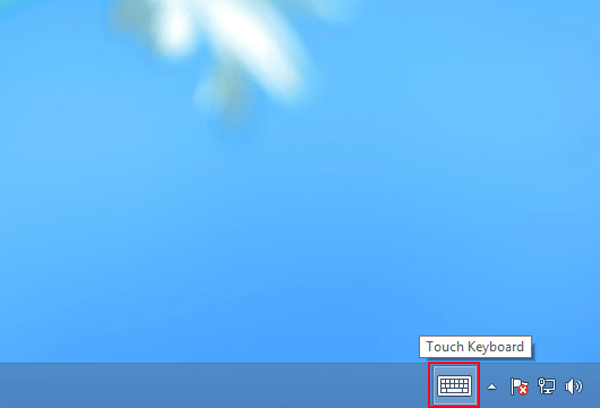 Tips: If you cannot find the icon on taskbar, you can display it according to the methods introduced in How to Turn on or off Toolbars on Taskbar in Windows 8/8.1 Computer.
Step 2: On the Touch Keyboard, click the bottom-right keyboard icon and select the third icon with a pen (i.e. Handwriting Keyboard icon) on the pop-up list.

In no time, the Handwriting Keyboard is opened, and you can write something on it.

Related Articles: