How to Restore Computer to Earlier Date
Many users would like to know how to restore their computers without making any damage to their documents, pictures and other personal data, which can be realized with the help of the restore point automatically or manually created. And this text will take Windows 8 for example and illustrate how to restore computer to earlier date (i.e. the date when the selected restore point was created).
Video guide on how to restore computer to earlier date on Windows 8:
Steps to restore computer to earlier date on Windows 8:
Step 1: Open the Search bar with Windows+F hotkeys, select Settings, type restore point in the empty box and click Create a restore point in the results.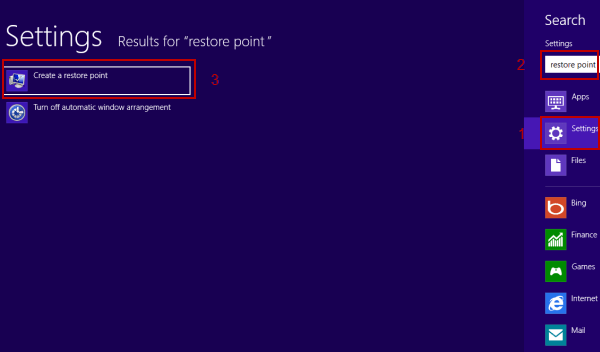 Step 2: As the System Properties dialog appears, in System Protection settings, tap System Restore button.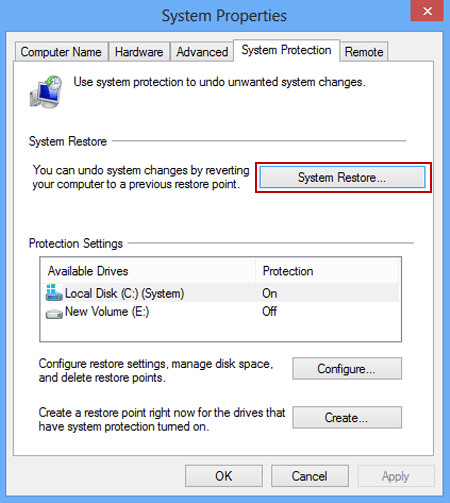 Step 3: In the System Restore window, choose Next.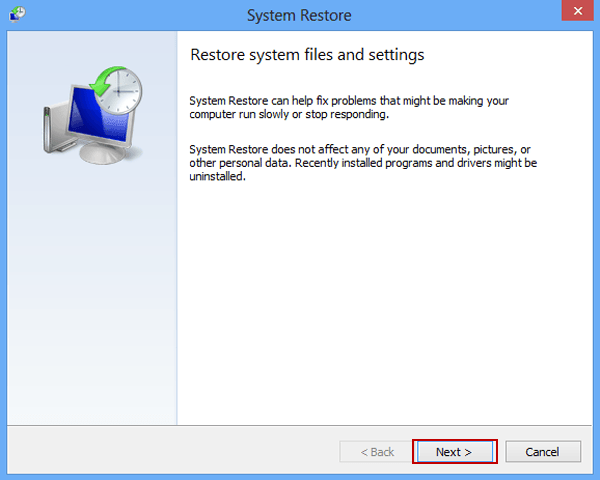 Step 4: Select a restore point from the list and click Next.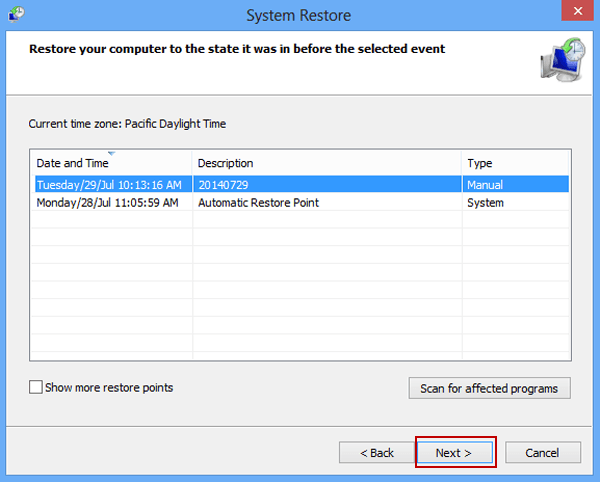 Step 5: Click Finish after confirming the restore point.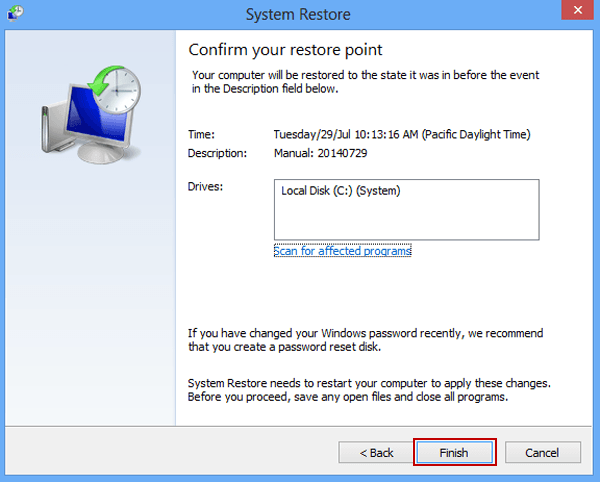 Step 6: Choose Yes to begin system restore.

Step 7: Wait for the system restore process to complete.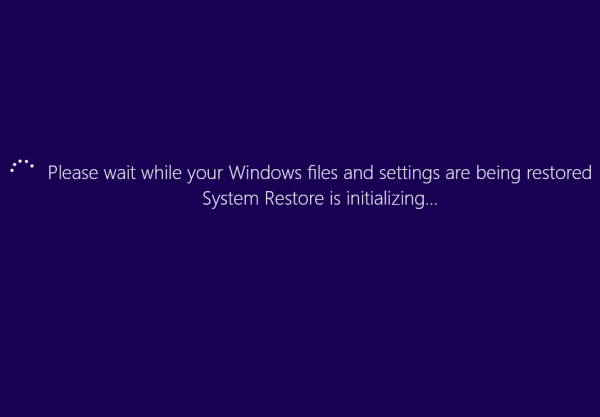 When the system restore is completed successfully, you will see the following dialog box.

Related Articles: