Delete Restore Points on Windows 8/8.1
Suppose you would like to delete the old and useless restore points so as to provide enough space for those to be created, you can make reference to the following detailed steps.
Video guide on how to delete restore points on Windows 8:
Steps to delete restore points on Windows 8/8.1 computer:
Step 1: Open Control Panel, enter restore point in the top-right search box, and click Create a restore point to move on.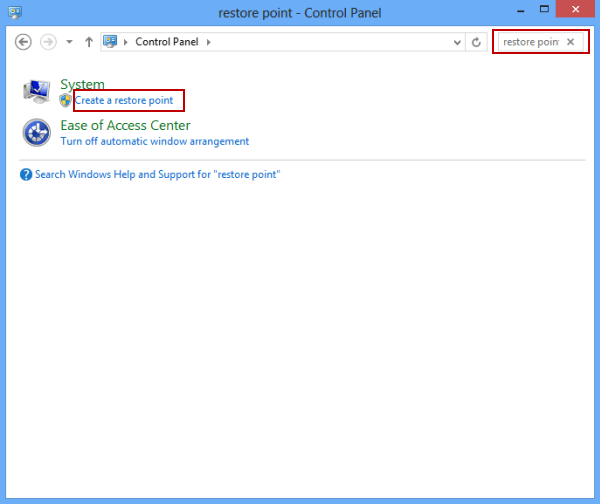 Step 2: When the System Properties window shows up, in System Protection, choose any hard drive that has system protection turned on, and tap Configure.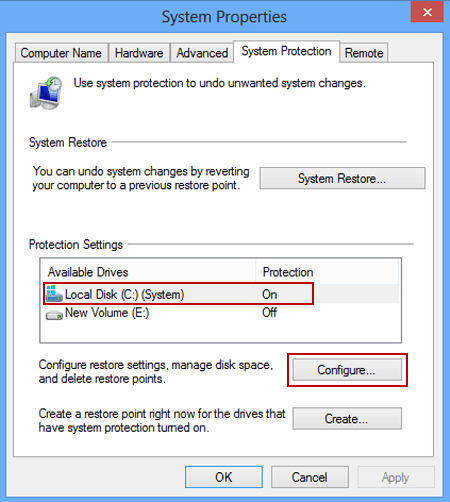 Step 3: In the next window, choose Delete. And then, tap Continue in the pop-up System Protection dialog to confirm deleting all restore points on the chosen drive.

Step 4: Wait for the deletion process to finish.
You'll see the prompt box below when the restore points have been successfully deleted.

Now that the steps to delete restore points on Windows 8/8.1 computer are clearly illustrated above, you can begin to achieve your goal without any hesitation.
Tip: You can realize the same goal by disabling system protection for drives on your computer.
Related Articles: