Set Folder Permissions in Windows 8 or 8.1 Computer
Suppose you have plenty of important folders in your computer and you want to have their reading, modification and other permissions in your control, you can set folder permissions on your computer. As for how to realize it, this text will take Windows 8 or 8.1 computers as a particular example and introduce the step-by-step solution to you.
Steps to set folder permissions in Windows 8/8.1 computer:
Step 1: Place the significant folders in another independent folder.
Step 2: Open Advanced security in the folder.
Open the folder, click Share in the menu bar and select Advanced security.
Step 3: Enable inheritance.
In the Advanced Security Settings window, click Enable inheritance and tap Add on the bottom left.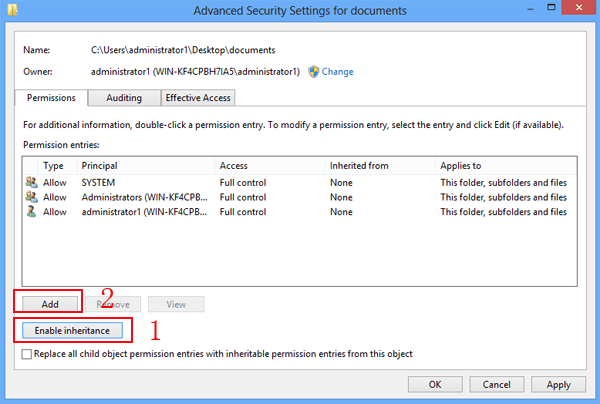 Step 4: Select a principal.
When the Permission Entry window comes up, click Select a principal to move on. Please refer to the screenshot below.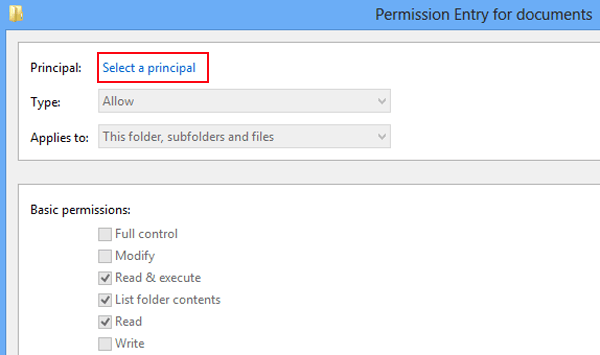 Step 5: Choose a user or group.
Input a user or group name in the empty box of Select User or Group interface, and then tap OK, as shown in the following picture.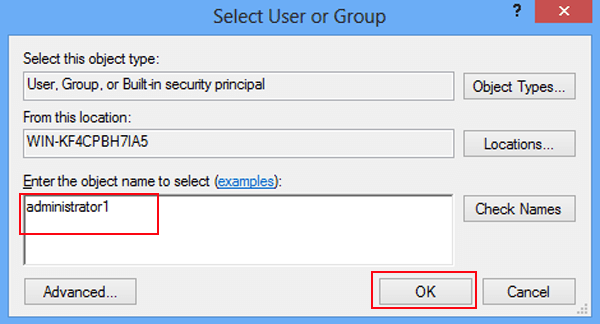 Step 6: Set folder permissions for the chosen user or group.
Select Allow as the permission type, choose This folder, subfolders and files after Applies to and select the basic permissions from Full control, Modify, Read & execute, List folder contents, Read and Write. At last, click OK.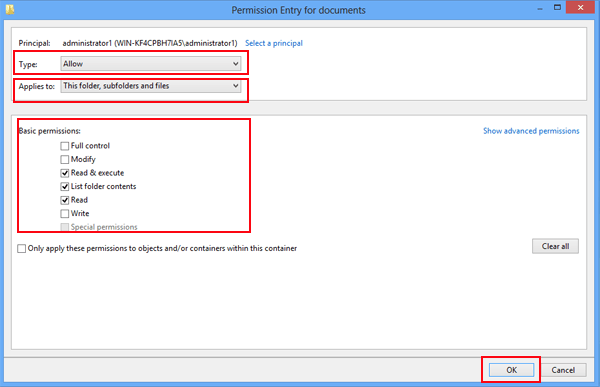 Tips:
If you only want to set permissions for a folder, you can directly start from step 2.
In short, setting folder permissions can help you better control reading, alteration and other permissions of your folders. Namely, it can prevent the content in the folders from known, stolen or plagiarized by other people. As a consequence, it is suggested to follow the above steps to set folder permissions on your Windows 8/8.1 computer at once.
Related Articles: