Single Click to Open an Item | How to Make It in Win 8
Do you usually double click or right click an item in your Windows 8 computer to open it? In fact, there is another method to turn it on, which, as the article title implies, is opening it by single click. Meanwhile, the process to make the method come true will be illustrated step by step in the following.
Steps to realize opening an item with single click in Windows 8:

Step 1: Access Folder Options.
Open Search panel with Windows+F hotkeys, input folder options in the empty box, choose Settings, and then click Folder Options in the searching results to access it.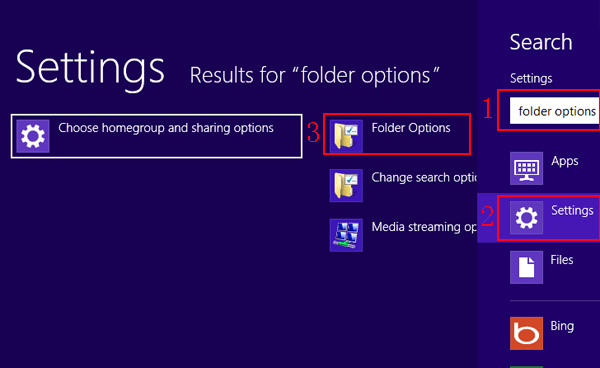 Tips: More ways to open Folder Options are introduced in How to Get to Folder Options in Windows 8/8.1.
Step 2: Modify related setting in Folder Options.
As the Folder Options window shows up, in the General settings, under the title of Click items as follows, choose Single-click to open an item (point to select) and tap OK to make the setting become effective.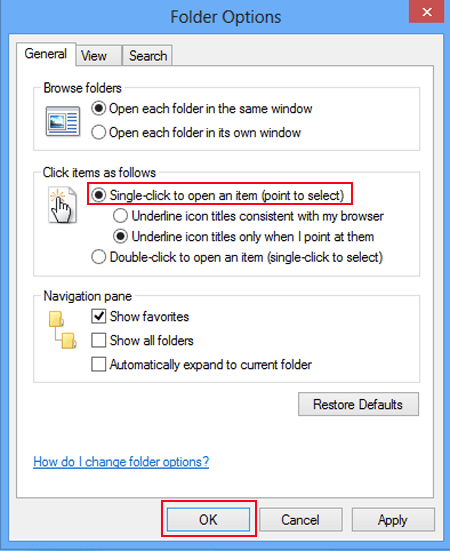 Tips: If you are unaccustomed to opening an item by only a click and want to change the setting to its default one, you can choose Double-click to open an item (single-click to select) and tap OK in the General settings of Folder Options, as shown in the following screen shot.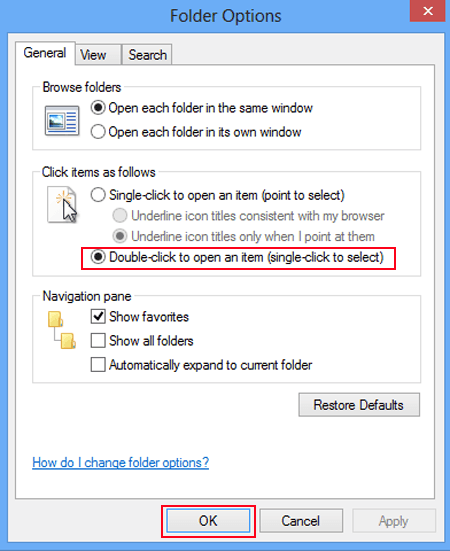 Related Articles: