How to Change Context Menu Location on Windows 8 or 8.1
"The context menu always appears on the left side of the mouse arrow on my Windows 8 computer, which makes me feel uncomfortable because I am right-handed. Is it possible to change its location to the right side?" One friend put forward such a question.
For your better understanding, the context menu location described by this friend can be shown in the following picture.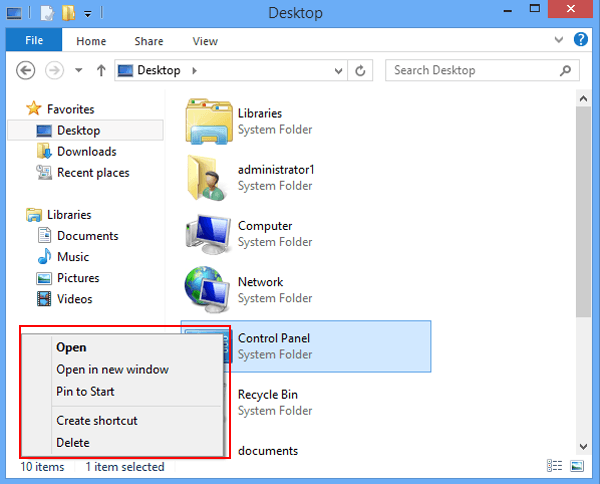 In order to answer the question above, this article will illustrate how to change the location of context menu step by step.
Video guide on how to change context menu location on Windows 8:
Steps to change context menu location on Windows 8/8.1:
Step 1: Open Control Panel.
Use the composite key of Windows key+X to open the Quick Access Menu and choose Control Panel in it.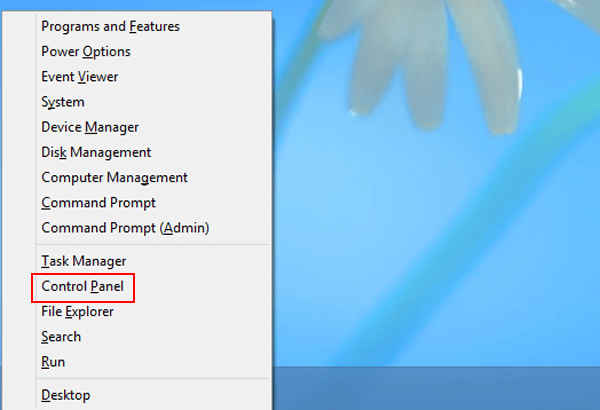 Step 2: Enter Hardware and Sound settings.
In Control Panel, click Hardware and Sound on the left list.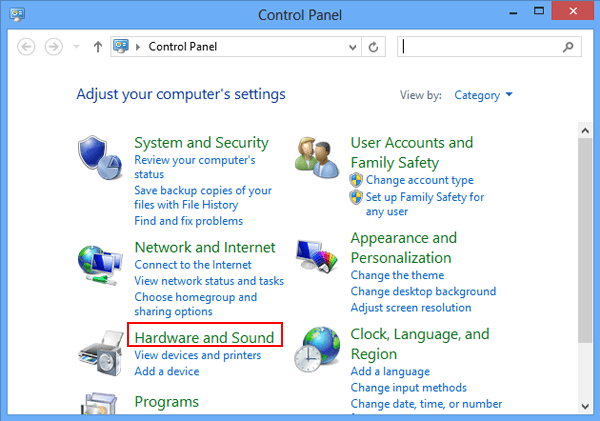 Step 3: Open Tablet PC Settings.
When the Hardware and Sound window arises, roll the scroll bar until you find Tablet PC Settings, and then tap it.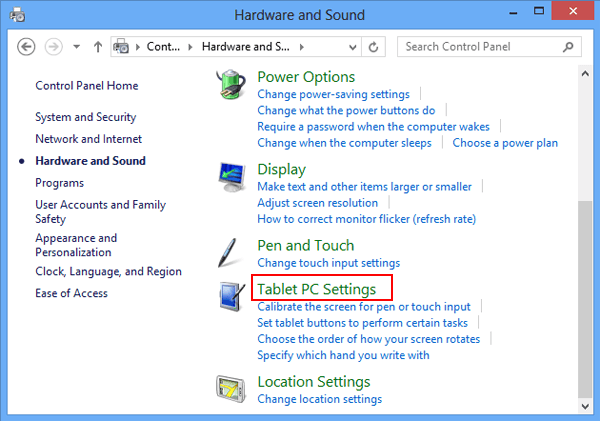 Step 4: Set the position of the context menu.
In the Tablet PC Settings interface, choose Other on the upper left, select Left-handed in Handedness so that the menu will appear to the right of your hand, and then click OK to finish the changes.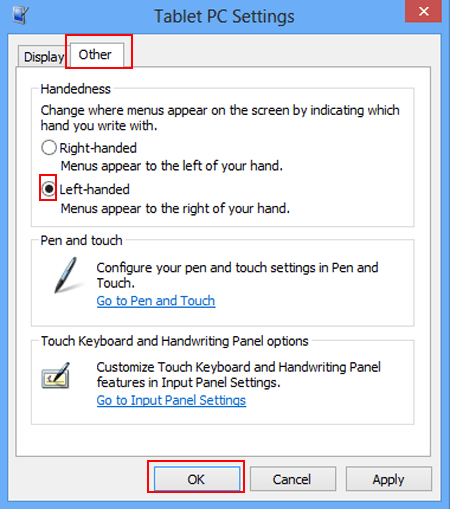 Tips: If you would like to set the context menu appear on the left, you can select Right-handed in Handedness.
After exiting Control Panel, you will find that the context menu appears on the right when you right-click any file, folder or program, as shown in the photo below.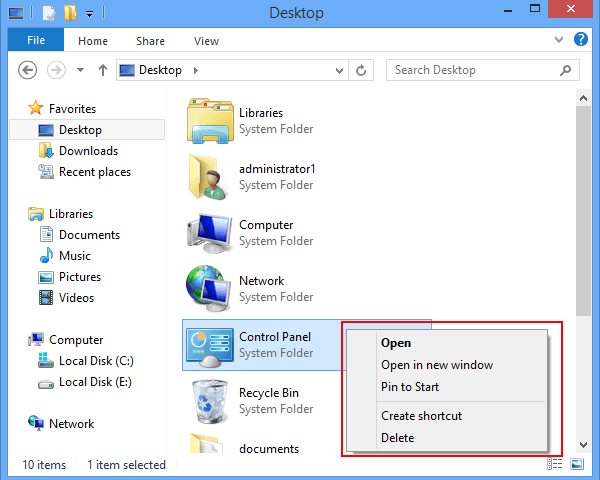 As you can see from the illustration above, you are capable of changing the context menu location to the left or the right on your Windows 8/8.1 personal computer at express speed.
Related Articles: