4 Ways to Open Local Group Policy Editor on Windows 8/8.1
In the Local Group Policy Editor (see following picture), you can clear history of tile notifications, set account lockout threshold to limit login attempts, etc. If, at this moment, you are wondering how to open Local Group Policy Editor, this article will summarize and illustrate 4 methods to open it on Windows 8 computer for your better reference.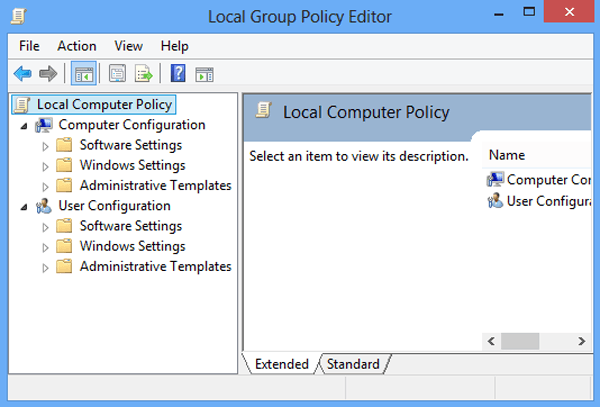 Video Guide:
4 ways to open Local Group Policy Editor in Windows 8 computer:
Way 1: Open the Editor by a run command.
Press Windows Key and R key simultaneously to turn on Run dialog, enter gpedit.msc in the empty box and click OK.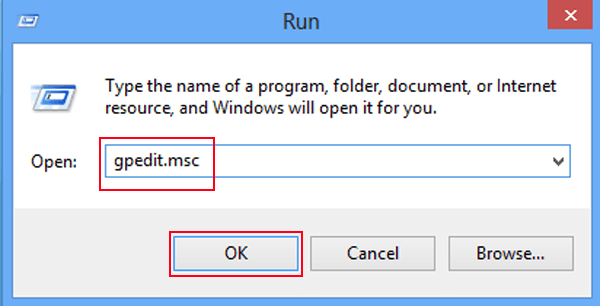 Way 2: Open it via Command Prompt.
Step 1: Open Command Prompt.
Step 2: In the Command Prompt window, type gpedit.msc and click Enter.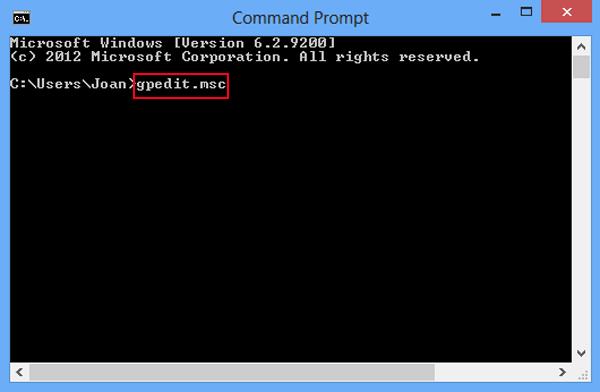 Way 3: Turn on Group Policy Editor through searching.
Open Search panel with Windows Key+F hotkeys, choose Settings, input group policy in the search box and tap Edit group policy in the result.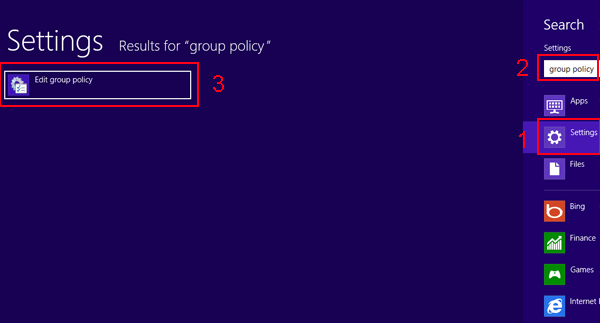 Way 4: Open it by use of a group policy shortcut.
Step 1: Make a group policy shortcut on the desktop.
Step 2: Right-click the shortcut and select Open.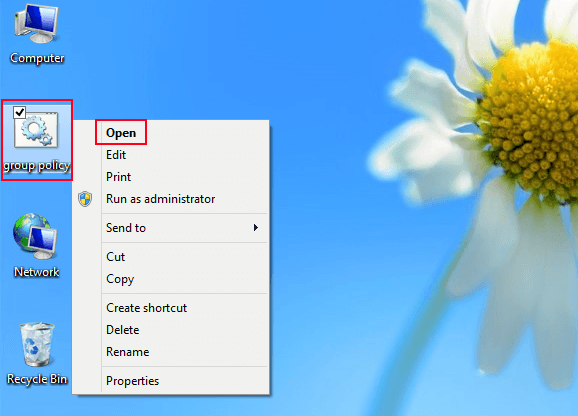 Related Articles: