What Windows+Volume Up Can Do in Windows 8
As it is known, in Windows computer, some system apps can be turned on by composite keys. For instance, Computer can be opened by Windows+E, and Run can be turned on by Windows+R. Moreover, do you know what Windows+Volume Up can do? FYI, it can be used to turn on Narrator, Magnifier, On-Screen Keyboard or nothing on Windows 8 computer. And this article will show you how to allow it to open the apps mentioned.
Video guide on how to use Windows+Volume Up to open specified apps or do nothing on Windows 8:
Steps to allow Windows+Volume Up to turn on specified apps:
Step 1: Go to PC settings.
Step 2: Choose Ease of Access under PC settings.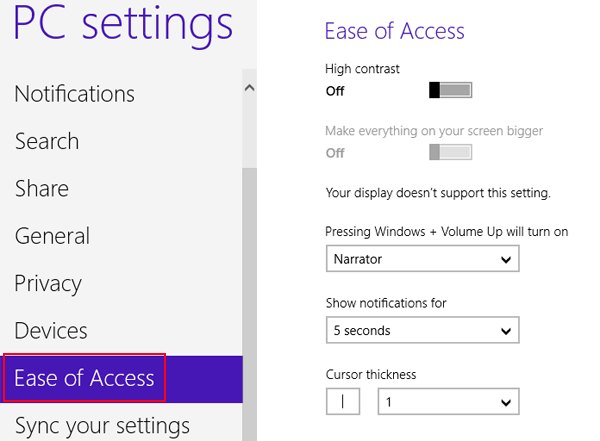 Step 3: On the right, find the information that reads, "Pressing Windows + Volume Up will turn on", and click the Narrator button under it.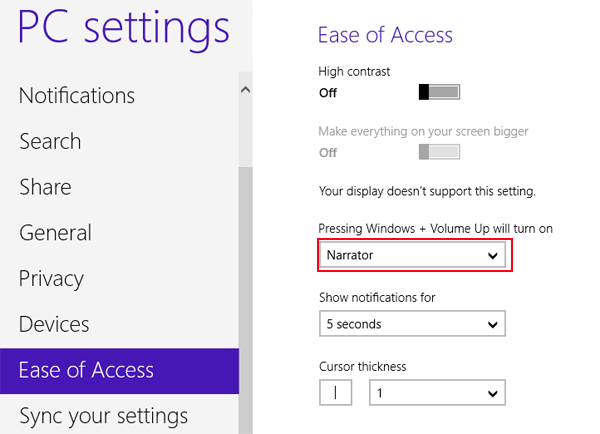 Step 4: In the pop-up list, choose Magnifier, Narrator, On-Screen Keyboard or Nothing according to your specific need.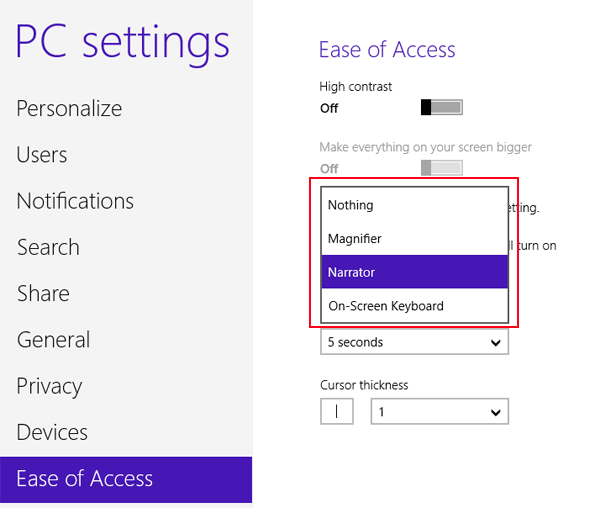 Related Articles: