Forgot Word Docx Document Password and How to Open
No matter which situation you encounter, if you want to open the Word document, you should find a way to get Word document password. The following are two ways I think you can gain word document open password.
Way 1: Ask Word Document Owner for Open Password
Suppose your Word document comes from other people or Internet, you can contact them to ask for Word document password. Believe you will get password soon. However, not all of things occur so favorably. Just in case, if you cannot successfully come into contact with owners after trying all of means, or when you receive messages from owner, but if they also forgot Word document password, you would need to look for other ways.
Way 2: Recover Word Forgotten Password with Password Genius
Password Genius not only provides utilities to recover Windows password, but also give people so many tools to recover Word/Excel/PPT/Outlook/RAR/ZIP/PDF file password. Among so much program for file password recovery, you just need to choose Word Password Recovery and see the steps below to do.
Step 1: Select Recover Passwords for Files and Archives > Word Password Recovery after Password Genius runs on computer.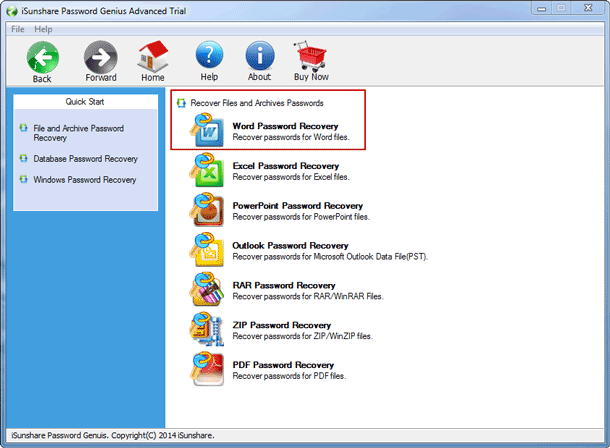 Step 2: Add forgotten password Word document.
Click open file icon next to Encrypted File box. Then browse computer to find Word document, open it and it would be added to Password Genius.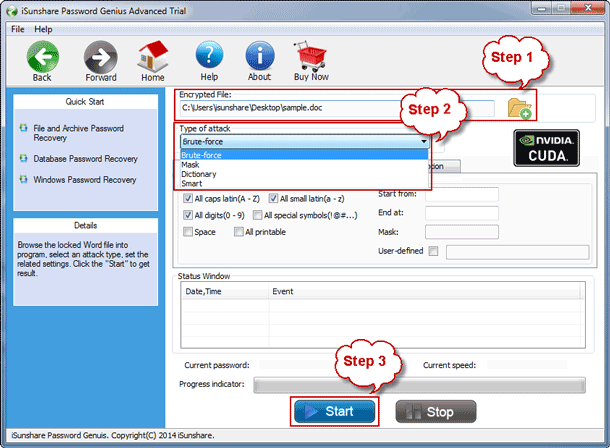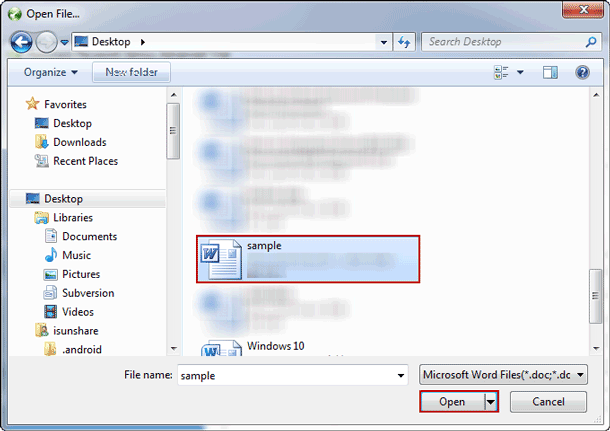 Step 3: Choose Word password attack type in Type of attack.
Brute-force, Mask, Dictionary and Smart, just select one and set different parameters for it. About more details, see the article password recovery attack settings.
Step 4: Recover Word docx document forgotten password.
Tap Start button at the bottom side, and Password Genius will begin to run to find Word forgotten password. On the Status window, you can see the progress of Word password recovery. Until a new window pops up, can you get Word document open password.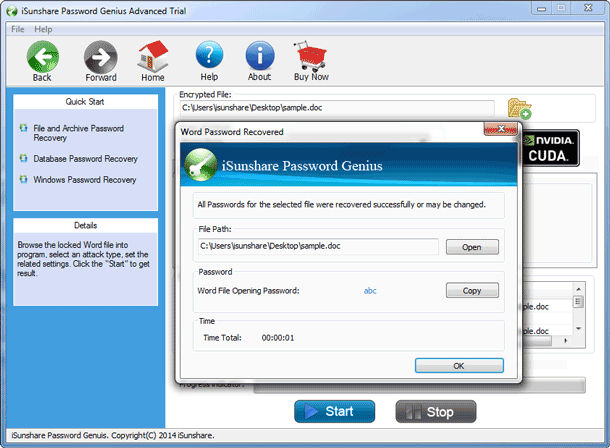 Step 5: Open Word document after password forgot.
Copy password and click Open button on new window, imported Word document would be open after you type password and click OK.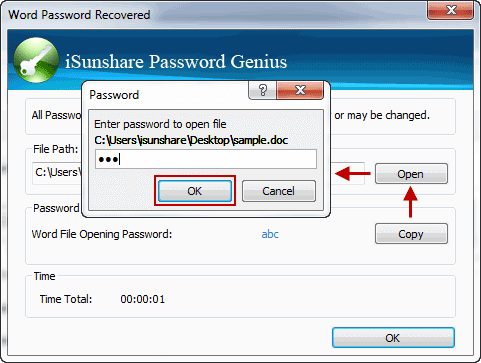 Surely, besides Password Genius, Word Password Genius of Office Password Genius also recovers password for Word 97-2016 document. The difference is that Password Genius applies to more kinds of file password recovery, while Word Password Genius or Office Password Genius only works for Word or office password recovery.
Related Articles: