How to Open Office 2010 Encrypted Word Document
I have a Word document stored with important data to open, and it is encrypted before. It is protected safely but unfortunately I couldn't think of its open password even though I have tried several possible ways. So how can I open encrypted Office 2010 Word document?
If you have no idea, just follow the two ways below to recover Word 2010 document password and open document with recovered password. Word Password Genius and Office Password Genius Professional are provided to recover encrypted word document password.
Two ways to open encrypted Word 2010 document without password
Way 1: Open Encrypted Word 2010 Document with Word Password Genius
This way is intended to only recover Word document unknown password and open encrypted Word file with it.
Step 1: Download iSunshare Word Password Genius and install then run it on your computer.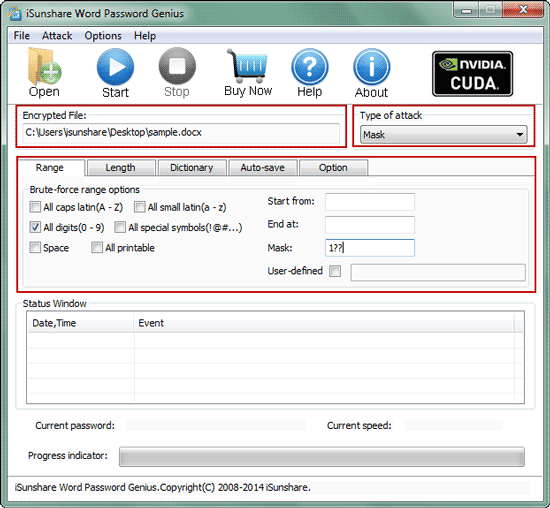 Step 2: Click Open button on menu to import encrypted Word document into this software.
Step 3: Select one password attack type from "Type of attack", Brute-force, Mask, Dictionary and Smart.
Refer to: Brute-force/Mask/Dictionary Password Recovery Attack Settings
Step 4: Click Start button when you have set all the parameters for password recovery.
Step 5: At last, copy recovered password on pop-up window to open encrypted Word 2010 document.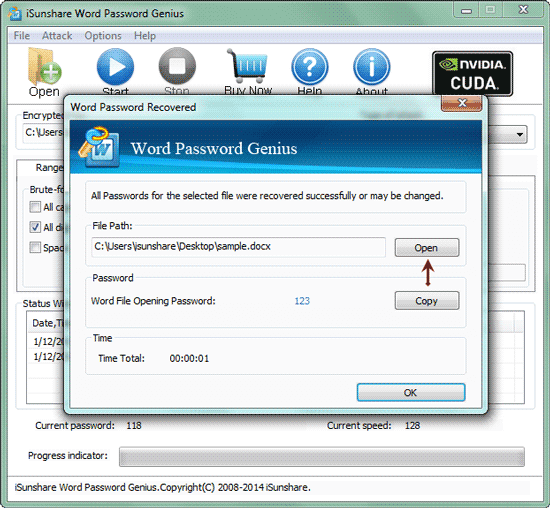 Tips: If you want to recover password not only for Word, but also other encrypted Office file, please select Office Password Genius.
Way 2: Open Encrypted Word 2010 Document with Office Password Genius Pro
Compared to above way, Office Password Genius Professional improves word password recovery speed largely and applies to not only Word 2010 document, but also Excel XLSX file and PowerPoint PPTX presentation.
Main steps to open word 2010 document with Office Password Genius Pro:
1. Run Office Password Genius Professional and add encrypted word document.
2. Set password range and length for word password recovery.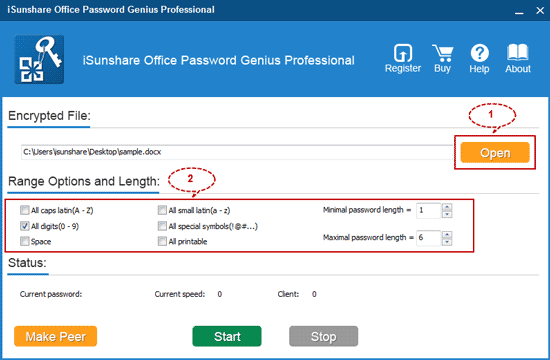 3. Click Make Peer at bottom side to create iSunshare Peer installation file.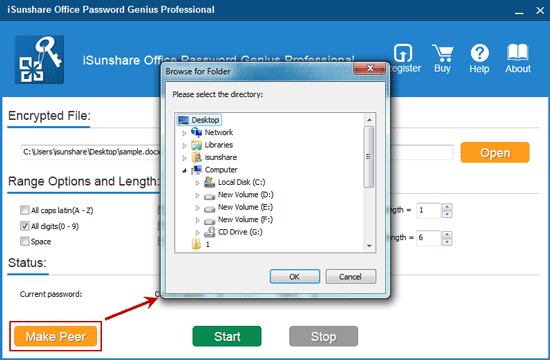 4. Copy installation file isunshare-peer.exe to other computers in the LAN and instal, launch it.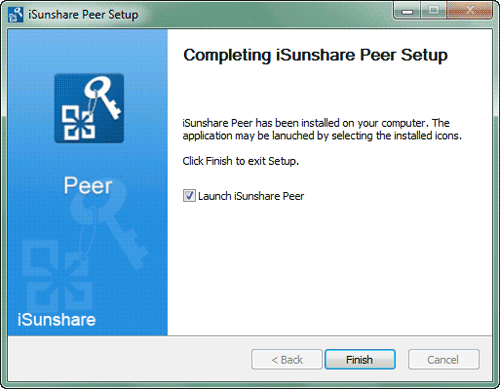 5. Start main program Office Password Genius Professional .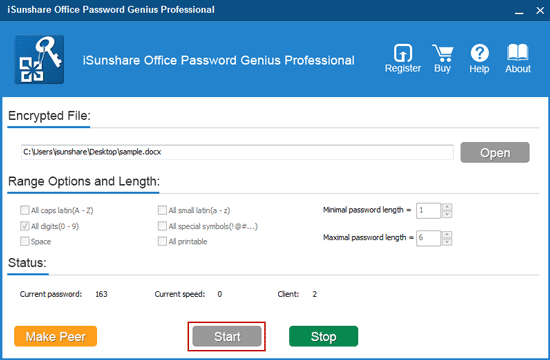 6. Client program iSunshare Peer begins working to recover word document 2010 password.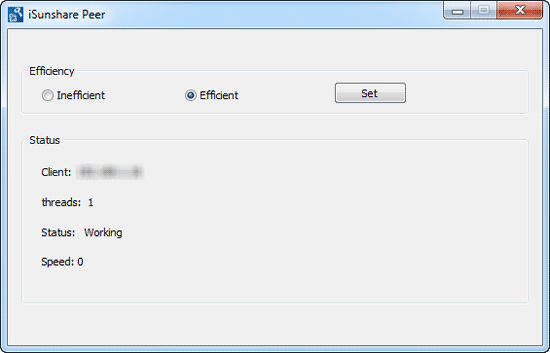 Generally, the more iSunshare Peer works on client computers, the faster word 2010 password will be recovered.
7. After successfully recovering word password, copy the password on main program to open encrypted word 2010 document.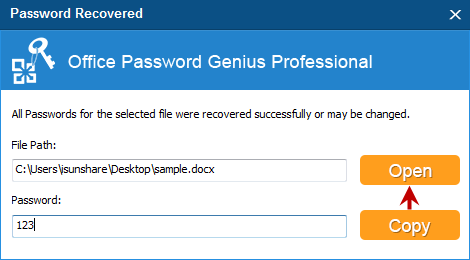 Tips: If you want to experience higher speed to recover word docx password than Office Password Genius Pro, Office Password Genius Advanced is recommended in WAN (Wide Area Network).
Related Articles: