How to Unprotect Encrypted Word Document without Password
Protecting Word document with powerful password has become a common way to prevent malicious access to important Word document. But always someone would want to unprotect it when they feel it is not necessary to protect the document again. Now if you have word document password, it would be easy. If word password has been lost or forgotten, how can you unprotect encrypted word document (docx/doc)?
If you want to unprotect Word document, please follow the article below. If not, just let the word document protected with unknown password.
Two Methods to Unprotect Encrypted Word 97-2016 Document without Password:
Method 1: Unprotect Encrypted Word Doc Document by Removing Password
This method applies to Word document created with MS Word 97/2000/2003. It would directly removing Word document password, and it would be unprotected.
Step 1: Download, install and run iSunshare Word Password Remover.
Tips: If it is not full version, register it before removing word doc document password.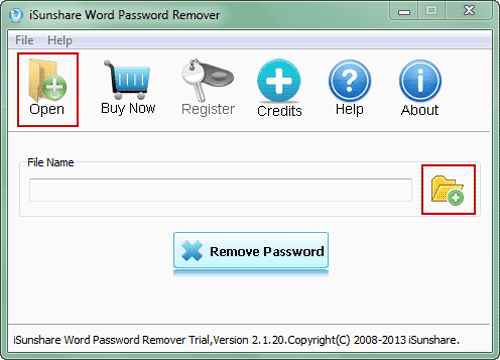 Step 2: Click Open button to add password protected word doc document. Then it would appear in File Name box. Or you can click button next to "File Name" box to import encrypted word doc document.
Step 3: Tap Remove Password button and click OK on pop-up dialog. Then Word Password Remover begins to decrypt document, and you just need to wait for few seconds. If you want to stop doc password remove progress, click "Cancel" button on Connection dialog.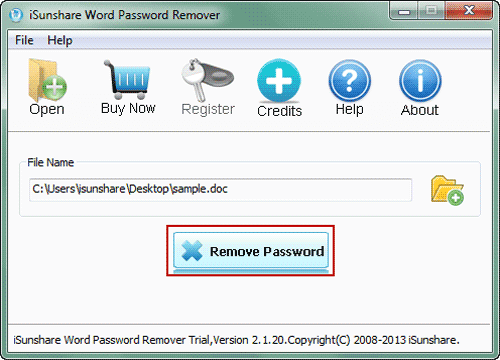 Step 4: New dialog appears with message "The File decrypt Successfully". Click Open button on this dialog and you can open Word doc document directly without password. It means that you have successfully unprotected word doc document with Word Password Remover.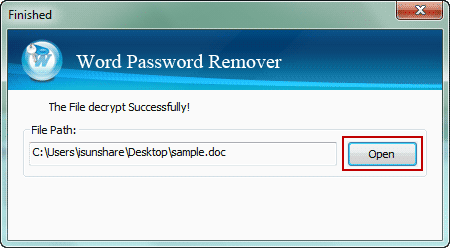 Method 2: Unprotect Encrypted Word DOCX Document by Password Recovery
This method helps to unprotect Word 2007-2016 document after password lost. By recovering encrypted docx document password, and opening document with recovered password, you can remove word docx document password protection.
Step 1: Get iSunshare Word Password Genius.
Download and install iSunshare Word Password Genius on your computer. Then run it after complete installation. While you don't know how to choose,  according to the probable password length, select the trial version to have try for recovering password less than 3 characters, and choose full version to recover word password no matter how long it is.
Tips: If you want to faster recover docx document password in LAN or WAN, Office Password Genius Pro or Advanced is recommended.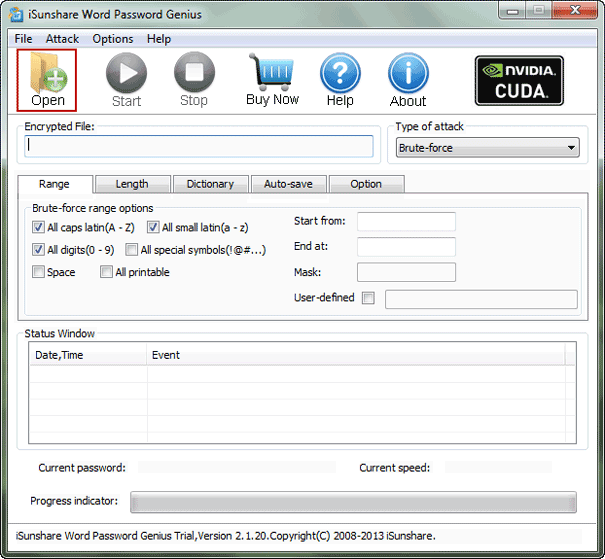 Step 2: Recover Word docx document password.
Before really beginning to recover Word document lost password, something has to be prepared, such as importing word document, and setting password recovery method.
1. Tap Open button on the toolbar of Word Password Genius. When Open File window appears, browse your computer to find the word document, then select it and add to Word Password Genius Encrypted File box.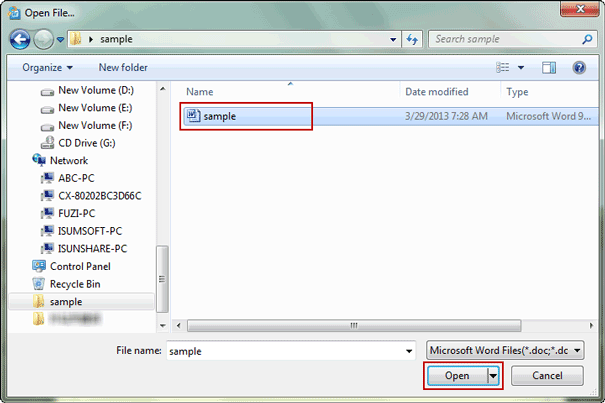 2. After word document is imported, select an appropriate password recovery method under Type of attack, Brute-force, Mask, Dictionary and Smart. Each of them can recover Word password at last. The difference is the password recovery speed and time. Generally, Brute-force and Mask are selected, and password length, range and Mask are set.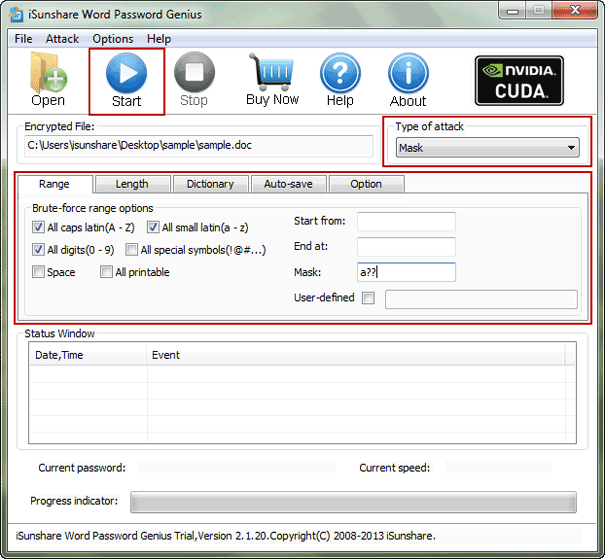 More details about this, see the article: Password Recovery Type Settings.
3. Click Start button on toolbar until all of password recovery parameters have been set. You would get Word document password few seconds later in new window.
Step 3: Open Word docx document with recovered password.
On new window, just copy the recovered password, and click Open button, you can open password protected Word document with it.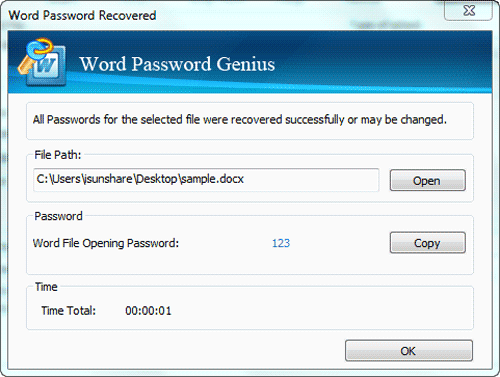 Step 4: Unprotect Word 2007-2016 document by removing password.
Now you can remove its password to unprotect it.
For example, you can unprotect Word 2010 document like this.
1. Click File > Info > Protect Document, and then choose Encrypt with password in following several options.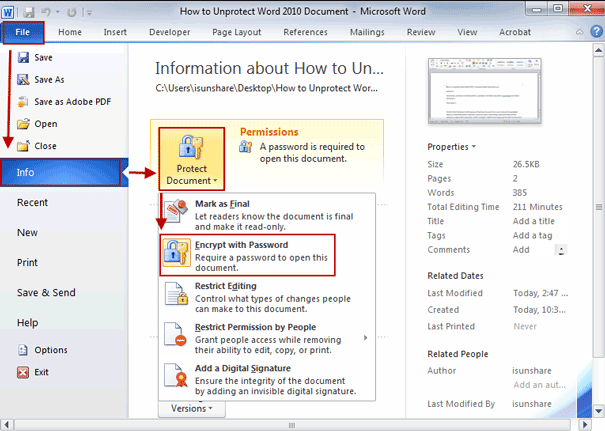 2. In new dialog Encrypt Document, clear the password in the Password box, and click OK. Then save the current Word document again.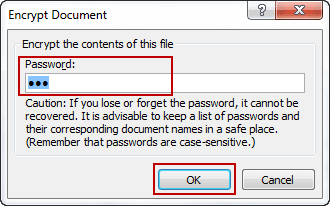 Password has been removed from Word document. And you have unprotected Word document.
Related Articles: